Climate change may not be the main focus in the debate over whether container liner companies' agreements to share vessel space should have an exemption to US competition law.
But decarbonisation's appearance in the European Union fight over that same exemption provides a preview of how industry collaboration on the environment may clash with regulatory scrutiny aimed at preventing collaboration that hurts consumers.
To overcome first-mover disadvantages, industries will need to work together to tackle carbon. But competition laws are in place to prevent cooperation that threatens to shoulder consumers with higher prices.
Subscribe to Green Seas
Get our weekly newsletter on sustainability, ESG and decarbonisation to stay on top of the developments as the shipping industry faces pressure to transform.
Regulators will face a balancing act, weighing the benefits of tackling greenhouse gas reductions with the need to protect customers from market collusion.
And — as in the case over the Consortia Block Exemption Regulation (CBER) debate for shipping — the environmental benefits of industry collaboration may be a subject of disagreement.
In Brussels, shipowner and operator groups are asking the European Commission to renew, without changes, the CBER exemption that allows many liner companies to cooperate to provide joint services when it expires on 25 April 2024.
Liner operator group World Shipping Council, the International Chamber of Shipping and the Asian Shipowners' Association have said to EU officials that arguments against renewing the exemption without amendment serve to undermine the 27-nation bloc's decarbonisation objectives.
They pointed to International Maritime Organization data that showed larger container ships result in "vastly lower" CO2 output than using smaller vessels.
The bigger ships benefit
"Since consortia enable carriers to operate larger ships than they could viably operate alone, they are indispensable to the EU's fight against climate change," the shipping groups wrote in a submission to the commission.
Yet the effort to renew the exemption is facing heavy pushback from shippers, freight forwarders and even EU member country competition regulators as they question the claimed efficiency gains and express concern about market concentration.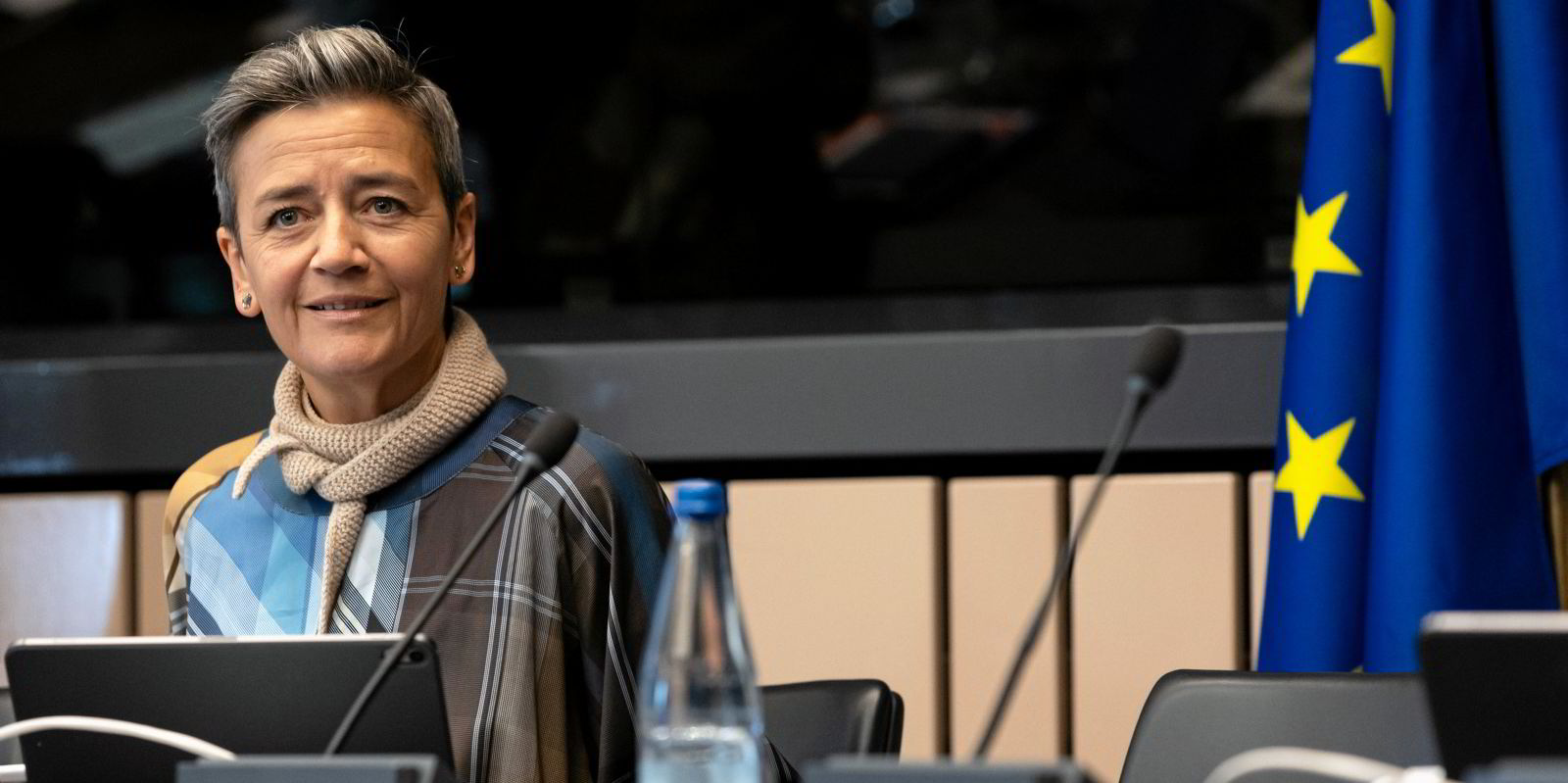 The European Association for Forwarding, Transport, Logistics and Customs Services (CLECAT) also argued that the growing market concentration and increased cooperation among lines stifles innovation and has not led to significant reinvestment of profits into sustainability.
And CLECAT said that the block exemption regulation can hamper sustainability instead of reducing environmental impact.
"It has allowed carriers to reduce direct calls at EU ports," the group said. "This has led to more transshipment and longer hinterland transport by road freight transport, which increase the [greenhouse gas] emissions of supply chains."
Other container shipping stakeholders warned of the prospect that liner operators will make their customers shoulder the cost of decarbonisation.
"The commission should assess the appropriateness of the CBER's current exemptions for exchange of information and limit the scope for the coordinated passing through of these costs to shippers," wrote the Global Shippers Forum.
Decarbonisation's role in the debate comes at a time when the contours of how competitors can collaborate to reduce emissions, while staying clear of antitrust enforcers, can create problems.
Racing slower on coal
Coalitions that are truly focused on decarbonisation have expressed worry. The United Nations-backed Race to Zero campaign, for example, revised the wording of a statement that coal production is not part of a science-based decarbonisation pathway because of risks over competition law.
Martijn Snoep, chair of the Netherlands competition regulator Authority for Consumers and Markets, told the FT Moral Money newsletter recently that the EC's guidelines on anti-competitive sustainability agreements are too strict.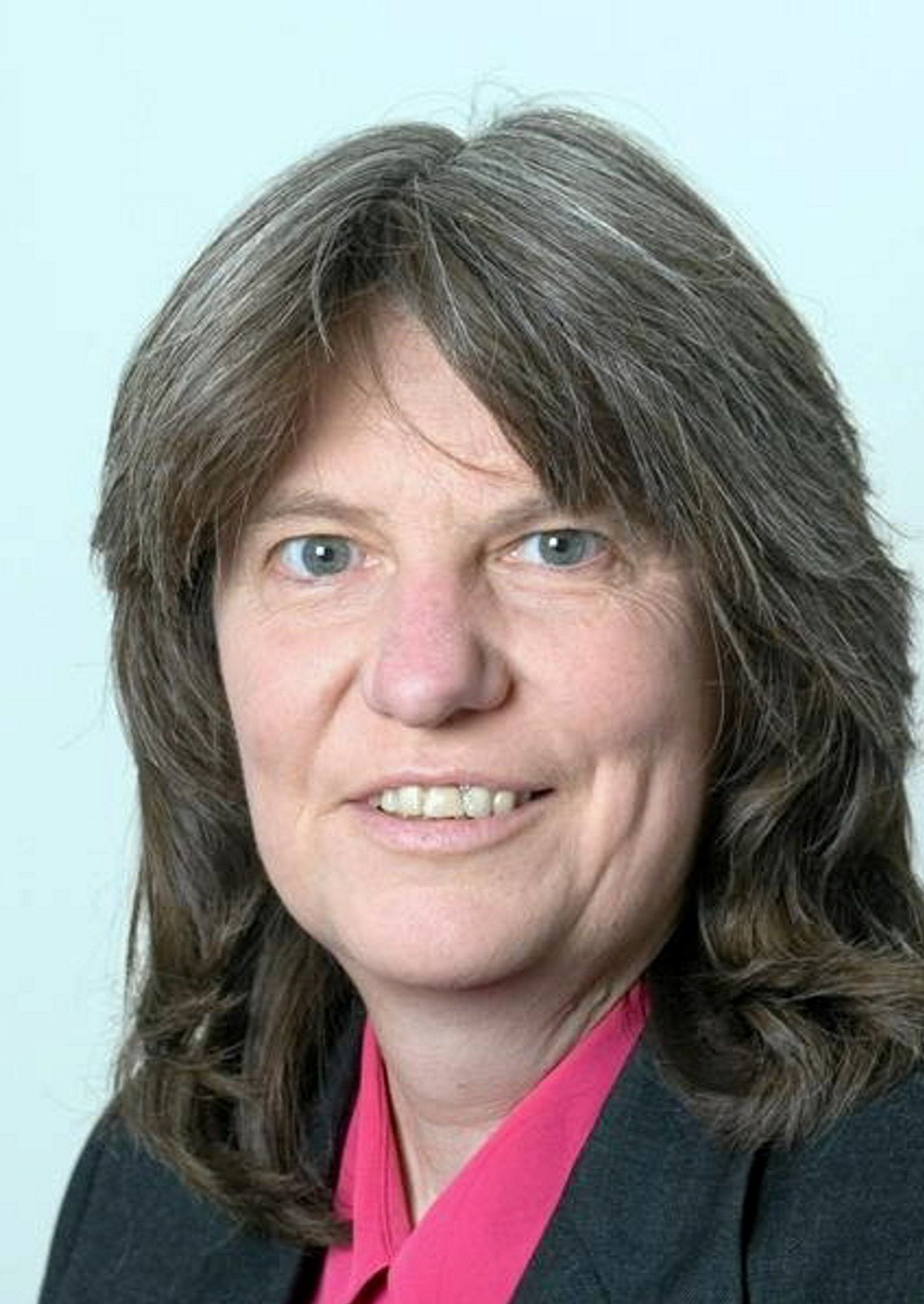 He urged companies to challenge the commission before the European Court of Justice.
But Marjorie Holmes, a partner in the global regulatory enforcement group at law firm Reed Smith, said the court's decisions are often informed by the Directorate-General of Competition, known as DG COMP.
She said the EC recognises three consumer benefits that justify restricting competition. One is the assumption that a more sustainable product or service is a better one, and another is consumers' knowledge that their purchase benefits the environment, as with fair trade labels.
Finally, consumers benefit when the public benefits, but the EU body wants to ensure consumers are only shouldering a fair share of the burden.
"To the extent, a clear balance is struck between the environmental benefits and restriction of competition in the market, the EU appears to be willing to consider various environmental agreements in informing its policy," Holmes told TradeWinds.
DG COMP also ruled last year that, in a case on agreements on car emissions, sustainability is not used as a mask for a cartel.
Shipping will have to be careful not to apply a coat of greenwash to market cooperation.
_____________
More on the environment and the business of the ocean
_____________

'Magic pipe' probe leaves ship manager in US Coast Guard standoff with client

Correspondent Bob Rust has been covering the case of a Tiptree Marine-owned vessel that has been detained in the US for pollution violations.
In the latest developments, a stand-off has emerged between manager V.Ships Norway and its shipowner client, keeping Tiptree's last remaining ship berthed in Texas and unable to deliver a Maersk Tankers pool cargo.
The 46,100-dwt MR product tanker Swift Winchester (built 2009) is New York-based Tiptree's last unsold ship after a rapid series of disposals.
But industry sources said the next sale may have to wait now that a US Coast Guard team suspects the ship's crew of operating a so-called "magic pipe", a device to dispose of untreated oily bilge water illegally and surreptitiously at sea.
_____________
How the floating wind sector can learn from the oil and gas industry

As offshore wind power moves into an era of large-scale deepwater floating deployment, the sector can learn key lessons on collaboration from the oil and gas industry. That is the conclusion of an executive with experience in both sectors, Andrew Lee reports in Recharge.
Sian Lloyd Rees, UK managing director for Mainstream Renewable Power, told a Recharge event that the hydrocarbons sector had shown itself adept at collaborating to achieve cost breakthroughs under challenging circumstances.
"When I came into the wind industry, I was surprised how little collaboration there is between developers, between developers and the supply chain," Lloyd Rees told a panel on floating wind at the Energy Transition Forum.
_____________
CMA CGM on board as Hy24 closes world's biggest clean hydrogen fund at €2bn

French container line CMA CGM has been revealed as a new investor in the world's biggest pure-play hydrogen infrastructure fund, as Gary Dixon reports.
The Hy24 fund was set up last year in France by clean hydrogen investor FiveT Hydrogen and private investment house Ardian.
The operation has now raised €2bn ($1.94bn) for its hydrogen impact fund, Clean H2 Infra. This exceeded initial expectations, the company said.
Cash will be aimed at scaling proven hydrogen technologies for mature infrastructure assets.