On a recent holiday, I sat at a bistro in the Florida Keys, drinking a local cocktail — a rum runner — as I watched a Carnival Cruise Line ship leave port to continue its journey to the Caribbean.
My family and the passengers of the vessel had travelled to Key West from nearly the same place. Carnival Cruise Line's 2,974-berth Carnival Conquest (built 2002) sailed from Miami, while we had driven from a suburb north of the Florida city.
These two journeys are likely to have different carbon footprints, and such differences are leading cruise to face increasing scrutiny.
How different my journey's footprint was is not clear. I rented an electric car for our drive to America's southernmost port, but that is not likely to be a zero-emissions endeavour given that the state gets much of its electricity from natural gas and some from coal. But the Carnival Conquest is fitted with exhaust gas scrubbers, so it can run on heavy fuel oil.
But the different routes to Key West are a reminder that, in a world seeking to decarbonise, there is a key difference between cruise and cargo shipping: unlike oil or iron ore shippers, holidaymakers have other options.
From my home in Connecticut, I could book a cruise from New York or New Jersey to Bermuda, eastern Canada, the Caribbean or even across the Atlantic, but I can also fly to these destinations — and drive to some of them.
My family has been thinking of a journey to Croatia this summer, but should we fly to Dubrovnik and explore the nation's coast by road, or should we take a cruise from Venice and let a master mariner do the driving?
Growing scrutiny
Environmentalists and researchers have often complained that the cruise industry has a bigger carbon footprint per passenger, per kilometre than aviation. Byran Comer, the maritime programme lead at the International Council on Clean Transportation, estimates that even the most efficient cruise ship emits three to four times more CO2 per passenger per mile than a passenger jet.
The cruise industry has countered that, unlike planes, passenger ships also have hotels, restaurants and sometimes the equivalent of amusement parks on board.
But asked by TradeWinds to factor in the hotel stay in a flying vacation, Comer said travelling by ship still emits 2.5 times more CO2.
The fact that passengers do have choices, and the scrutiny that has been generated around cruise emissions, should serve as incentives for the industry to do more than what is legally required today when it comes to cleaning up its carbon footprint, and to advocate for more ambitious rules going forward.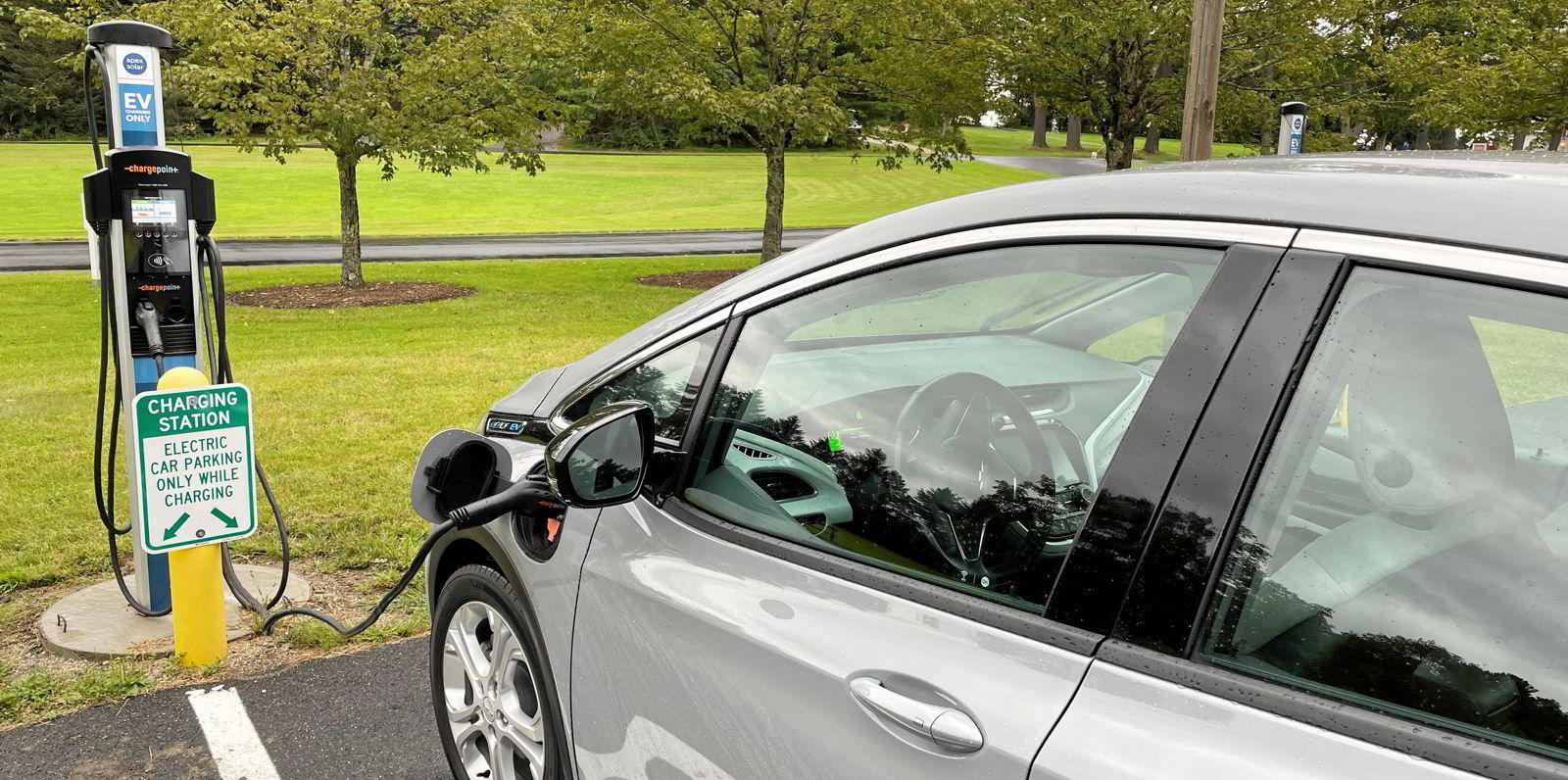 The industry used the hiatus brought on by the Covid-19 pandemic to scrap older vessels. Today, cruise majors are in the final stages of reactivating fleets whose carbon footprints will be reduced by the shedding of less-efficient tonnage.
Carnival Corp, the parent of Carnival Cruise Line, already claims it has chopped carbon intensity by 25% from 2007 to 2019, and it believes this fleet rejuvenation will bring an additional 9% reduction on top of that.
The big three cruise players are striving to exceed current decarbonisation targets at the International Maritime Organization.
Carnival and arch-rival Royal Caribbean Group have both set goals to reach carbon neutrality by 2050, and Norwegian Cruise Line also has net-zero ambitions.
But their plans look to carbon offsets to fill the gap if no technological pathway to zero emissions materialises. And their reliance on LNG as a transitional fuel has raised concerns, with Comer estimating that this could lead to 80% higher life-cycle emissions than marine gas oil.
Subscribe to Green Seas
Get our weekly newsletter on sustainability, ESG and decarbonisation to stay on top of the developments as the shipping industry faces pressure to transform.
In the meantime, 36 nations and the European Commission have formally thrown their weight behind a proposal at the IMO to set the United Nations body's goal to phase out greenhouse gas emissions from shipping by 2050.
This comes at a time when IMO nations also appear to be gravitating towards a well-to-wake accounting to calculate shipping emissions. This means that the carbon impact of fuel production will be taken into account amid a growing rejection of offsets from outside the sector.
Cruise should commit to a zero-emissions future in 2050 by supporting this call for a global rule requiring it, without relying on offsets to keep carbon alive beyond this date and ramp up its contribution to technological alternatives.
More on sustainability and the business of the ocean
Singapore shipyard company Sembcorp Marine is beginning to reap rewards from its pivot toward the renewables sector, after winning its first contract for a wind-turbine installation vessel. Read the story in TradeWinds.

State regulators have raised concerns that Dominion Energy's $10bn Coastal Virginia Offshore Wind (CVOW) array under development off the US east coast could overshoot its capital expenditure forecast by 20%. Read the story in Recharge (subscription required).

UK shipbroker Clarksons believes ship demolition volumes could double next year as older vessels struggle to meet the requirements of new decarbonisation rules. Read the story in TradeWinds (subscription required).