Lack of unity and clarity in protocols on crew change across nations is stifling crew mobility and welfare once again. Seafarers are left to feel marginalised, ignored and even forgotten.
What is striking is how divergent opinions remain on this issue when we are in the depths of the crisis. The amount of time governments are taking to approve a unified crew-change protocol clearly serves as evidence.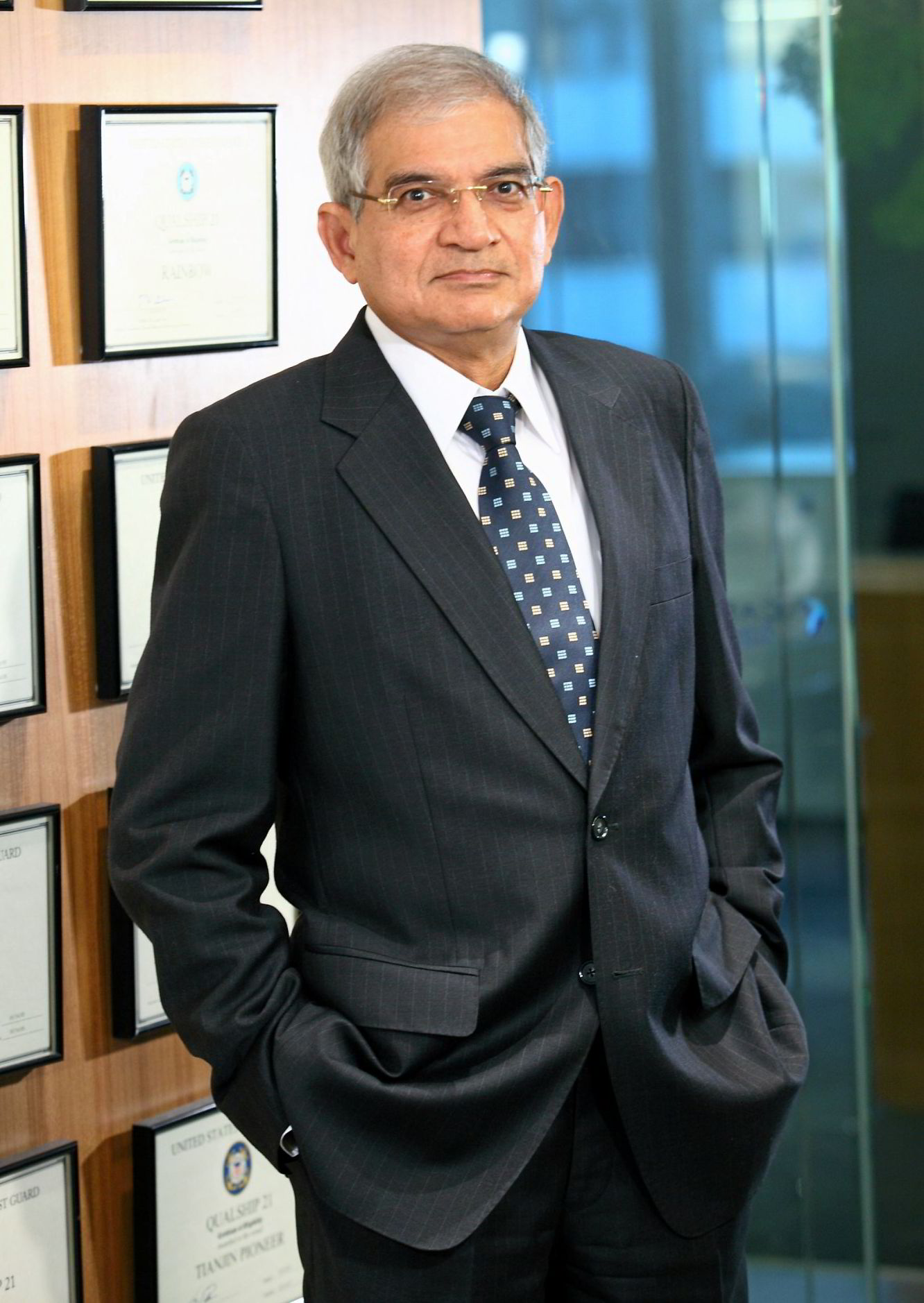 To date, only 45 governments have granted seafarers "key worker" status, although many of these now refuse them international passage. So, while some countries are taking one step forward and two steps back, many even refuse to look at the problem.
Seafarers' commitment
Last year, the world saw the commitment of seafarers to help keep trade moving in the face of unprecedented adversity.
They rose beyond their duties and willingly worked on extended contracts. Proud banners, displaying "We Stay on Board for You. Please Stay Home" were splashed across social media platforms.
The industry and the world applauded in unison.
However, since then, not much has been done to safeguard their interest. Their narrative got remarkably sidelined.
The aftermath: today, those banners are nowhere to be seen. Ideally, all seafarers should feel safe and proud of their jobs. They should have access to shore medical facilities whenever they need and go back home when emergency demands it.
The "key worker" status should not merely pay lip service to seafarers. They should get priority access to vaccines and the opportunity to avail themselves of guaranteed crew-change corridors — with dedicated quarantine centres, testing facilities, lodging and boarding. However, the reality is a far cry from the ideal. Seafarers are at the sharp end of the ever-changing, unclear international protocols.
Many of them are now reluctant to join ships, while those on board feel their hearts in their mouths as they are uncertain if and when they can see their loved ones back home — battling Covid-19 amidst a crumbling health infrastructure.
Crew shortages abound
In India and the Philippines, crews do not feel secure leaving behind their families. And those who muster the courage cannot join ships due to travel bans.
In China, owing to a year-long ban on crew change for foreign nationals, Chinese crews are having to deliver more than 1,300 ships across Chinese yards. In non-pandemic times, more than 50% of these deliveries would be manned by foreign nationalities — hailing from India, the Philippines, Ukraine and elsewhere.
Since 75% of the global crew pool originates from India, the Philippines and China, countries such as Sri Lanka, Ukraine and Vietnam have to scale their efforts to bridge the gap. But it is not enough. Conversely, the crew aboard ships do not want to extend contracts due to lost trust.
Seafarer vaccination
Getting seafarers vaccinated is urgent to instill security among the crew and catalyse the roll-out of uniform crew-change protocols.
This, of course, is an uphill task. Presently, only 5% of Fleet Management's Indian seafarers have received their first dose, with less than 1% receiving their second. In the Philippines, the scorecard is near zero as no approved vaccines are available.
In the race against time, Fleet Management is now looking at ways to get seafarers onboard ships vaccinated in countries that have an abundant vaccine supply.
Collective failings affecting crew welfare
Our collective failings are not only creating structural changes in how vessels are manned but also flaming anxiety on board. Extended contracts and uncertainties are resulting in suicides and unexplained deaths by so-called natural causes.
Not that the industry has not responded. From signing joint declarations to making representation through the International Maritime Organization and local maritime hubs to arranging oxygen accelerators and vaccines, efforts are ongoing.
But it is clearly not enough. The crisis will continue to hover over the industry if the crux of it is not addressed.
It is about time governments and the maritime industry rally together to solve this issue, much to the benefit of the 1.6m seafarers.
Kishore Rajvanshy is managing director at Fleet Management, a Hong Kong-headquartered manager of more than 600 ships
Do you have an opinion to share? Email: news@tradewindsnews.com