It was almost as though the fossil fuels industry was celebrating at the time of writing this column. Oil production supremo but unfancied football nation Saudi Arabia scored two fantastic goals and beat soccer royalty Argentina at the World Cup in gas-rich Qatar.
And just as the COP27 inter-governmental climate talks broke up in Sharm el-Sheikh, Egypt with little to say about how to reduce dependence on oil and gas, freight rates in the large crude-carrying tanker market hit 18-year highs.
There was no direct correlation between these latter two events, of course: the shipping sector was dining out on market volatility caused by the Saudi-led Opec cartel plus Russia cutting production and creating a desperate rush by refineries and other crude users to fill their tanks ahead of potential shortages.
The Baltic Exchange Dirty Tanker Index — an ironic term in the eyes of environmentalists — reached 2,635 points, the highest it has been since October 2004, and shipbrokers declared it is impossible to estimate how high hire rates for VLCCs could go.
So, boom time for those carrying oil around the world — and not just the big ships. The smaller aframax-class vessels are also experiencing a huge uplift in freight rates as European Union countries stock up on Russian oil ahead of sanctions coming in on 5 December.
The United Nations climate talks in Egypt have made the shorter-term outlook rosier for the oil and gas industry. A big pushback by Saudi Arabia and other major crude-producing nations scuppered attempts by others to put meaningful targets on the phase-out of fossil fuels.
In fact, the words "fossil fuels" failed to appear in the final communique, as they have not in the past 27 years, yet carbon dioxide output continues to rise, putting the world's weather systems in a dangerous and unpredictable state.
This is how UN secretary general Antonio Guterres summed up the talks in Sharm el-Sheikh: "Our planet is still in the emergency room. We need to drastically reduce our emissions now — and this is an issue COP did not address."
Rising costs of living and soaring inflation fed into worries of Western governments, but opinion polls in the US and Europe show the climate crisis is high on the list of concerns. In fact, it was top of the agenda for Democratic Party voters in this month's US midterm elections.
And so, while fossil fuel providers may sigh with relief that governments were unable to reach a consensus or have decided not to act, the focus for civil society groups will be on other ways of mobilising public support in a variety of ways, including "direct action".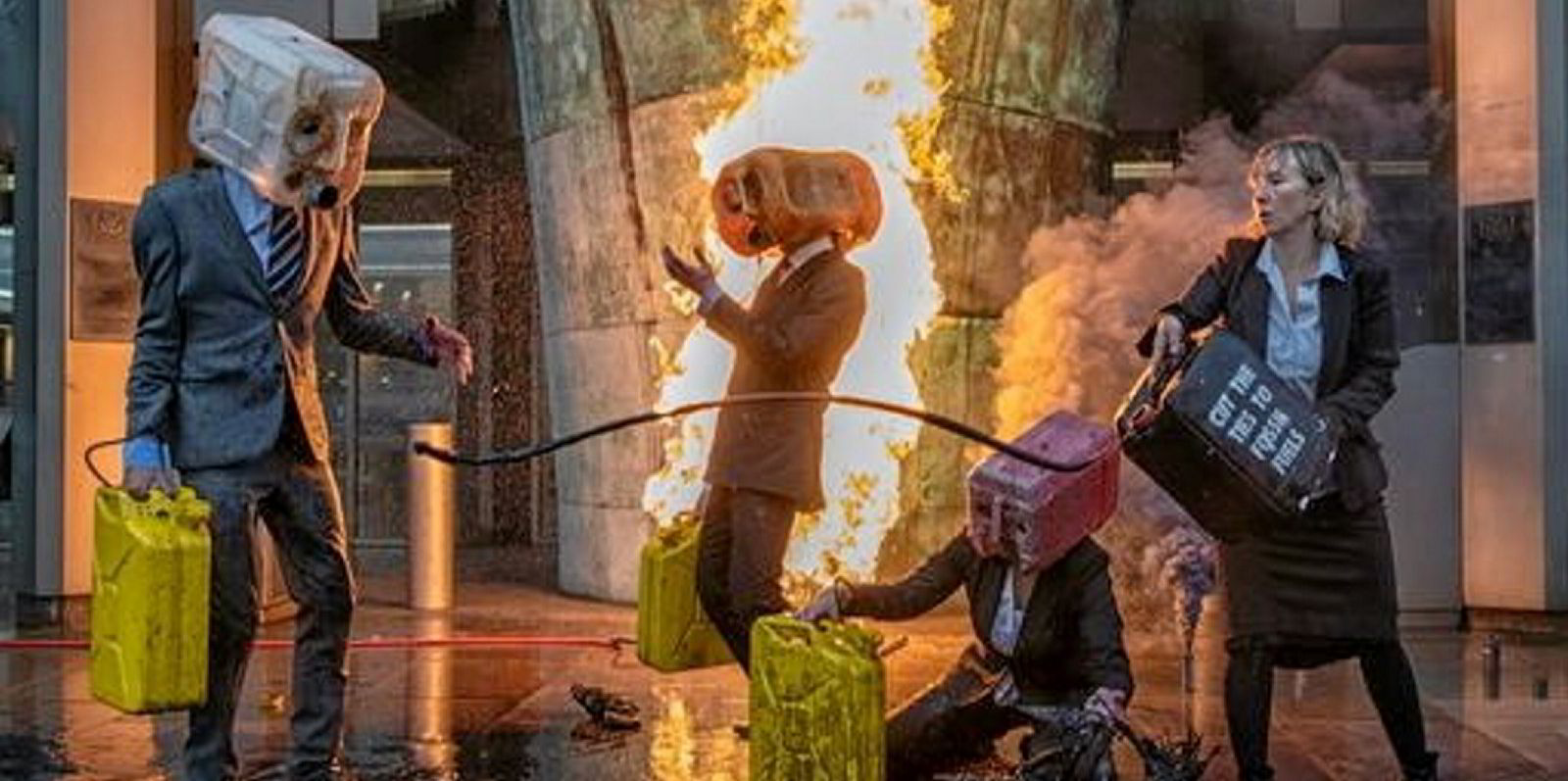 That was on show this week when protestors with oil cans on their heads from Ocean Rebellion, an arm of the environmental group Extinction Rebellion, visited the headquarters of the International Maritime Organization in London and poured "crude" all over the pavement.
A couple of "seafarers" held banners saying "Get shipping off fossil fuels" and "No liquid natural gas". The group said the intervention was part of a wider series that seeks to highlight the different ways the fossil fuel industry is destroying the environment.
Vessel arrests
Only this month, top London law firm Stephenson Harwood warned that climate change activists could start to try to arrest vessels for failing to live up to their owners' commitments to cut greenhouse gas emissions.
Catherine Higham, an analyst at the Grantham Research Institute on Climate Change & the Environment, told the same London seminar it is "perfectly possible" that legal cases could be brought against the maritime sector "because of concerns that shipping is one of the unspoken-about" areas of emissions that the global climate community is starting to pay more attention to.
While the procession of COP talks goes on — the next is in oil-rich Dubai — the need for meaningful action mounts. But the IMO, like COP, may be institutionally incapable of moving at the requisite pace, so shipowners must decarbonise to show their own confidence in the future.
It seems hopeless at times to try to beat carbon, climate breakdown and official inertia — but then who expected Saudi to beat Argentina?