Today, she leads a team of some 180 people who operate one of shipping's largest fleets.
But when Eman Abdalla was walking into an interview for a summer job while still a university student in Alexandria, Egypt, the maritime sector was nowhere on her mind.
"I thought I was being interviewed to work at a salt factory because the word shipping comes from the word 'salt' in Arabic," she told TradeWinds in an interview during a visit to New York.
Fast-forward to 2023, and Abdalla is the global operations director for Cargill Ocean Transportation in Geneva. She oversees agricultural giant Cargill's vessel operations, technical, vetting, ship performance and trade-execution teams across the globe for a chartered fleet of more than 700 ships at any one time.
She is also in charge of the sustainability agenda at the shipping arm of US-based commodities giant Cargill and a board member at digital optimisation firm ZeroNorth. She is also a growing voice in the global discussions on decarbonisation and diversity in shipping.
But back in her university days, Abdalla was studying English language and literature, with hopes of becoming a writer.
The summer job at a ship agency helped change all of that, and she said she has not been able to step away from the industry since then.
She added that she was drawn to the fact shipping is a dynamic sector that connects the world and, as a native of Alexandria, she cannot help but have a close relationship with the sea.
Abdalla also suspects that the challenge of overcoming adversity may have fuelled her resolve to stay in the sector for 26 years.
After all, women were rare in the maritime sector in Egypt, and she said she was still the only female in the room at many meetings until recently.
Impressive CV
"I thrive on challenges, perhaps this was one of the underlying reasons that I never even realised," she said. "Maybe that's why I got so attached to it."
After spending the first eight years of that career in Egypt, she worked for the next 15 years in shipping, offshore projects and logistics roles in Canada and the United Arab Emirates.
In Dubai, Abdalla worked more than six years at Emirates Global Aluminium, rising to become the company's head of marine and logistics, first working on logistics for two smelters before taking on its alumina refineries and bauxite exports from Guinea.
After all of her experience in shipping, she said the job gave her a new perspective: shipping's implications for the supply chain.
"I managed to actually put the full picture together," she said.
The aluminium producer is also a customer of Cargill Ocean Transportation, which approached Abdalla about succeeding an operations director who was planning to retire.
But his exit came earlier than planned, and Adballa found herself preparing for an accelerated move to Switzerland.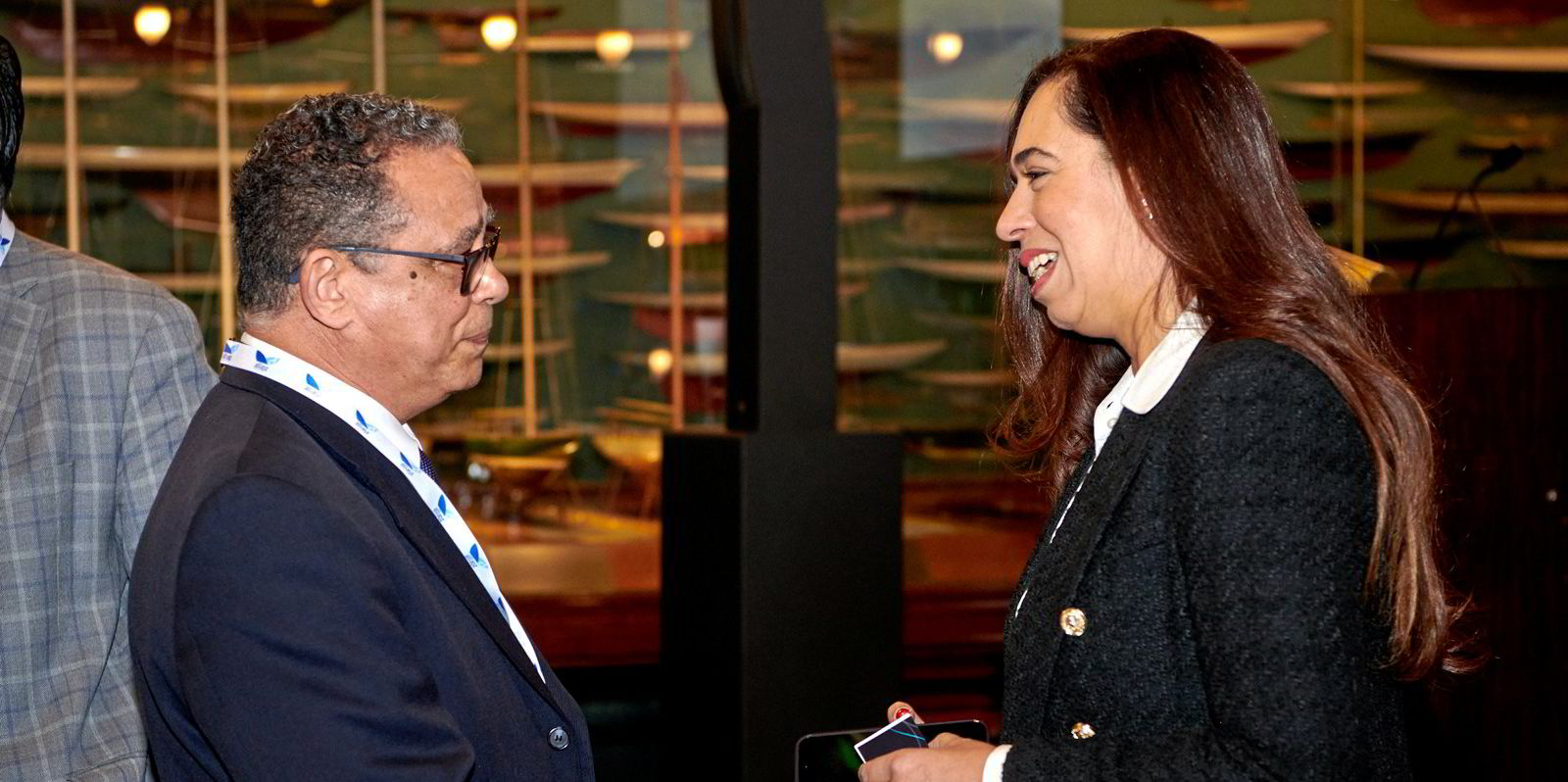 In addition to fleet operations and sustainability, she also oversees supply chain optimisation for Cargill, which she described as a major undertaking.
"Cargill is a huge company with very intricate supply chains, various product lines and so forth," she said. "I'm two years into the job, and we're just scratching the surface."
Career snapshot
Redmar, Egypt
1996-2004: Operations and project manager
OEC Group, Canada
2005-2006: Operations coordinator
2006-2008: Import manager
Robert Reford, Canada
2008-2012: Operations superintendent
FML Marine Services, Canada

2013-2014: Consultant
Emirates Global Aluminium, UAE
2014-2016: Manager of raw material logistics
2016-2019: Senior manager of marine and logistics
2020-2021: Global marine and logistics head
ZeroNorth
2022-present: Board member
Cargill Ocean Transportation, Switzerland
2021-present: Global Operations Director
Source: LinkedIn
Asked what she wants to achieve as she digs further into that task, Abdalla recalled telling Cargill Ocean Transportation chief executive Jan Dieleman before taking the job that she was the wrong candidate if the company wanted to maintain the status quo. Instead, she wanted to transform how ships are operated and how supply chains are connected.
"I want us to operate with completely transformed digital tools," she said. "When I imagine operating ships after the next five years or 10 years ... it's going to be completely different to how we used to operate in the past."
In the past, shore-based operators had to be master mariners, or at least have seagoing experience, and they communicated with ships by telex or phone.
"Whereas today, and going forward even further ... yes, we're going to still require the technical expertise, but the operating itself is going to be done [in front of] a screen," she said, pointing to digital tools such as the ZeroNorth platform.
"We're more and more relying on those digital capabilities to dictate our decision-making and to make sure that we take the right decisions."
Abdalla, who has master's degrees in project management as well as transport and logistics, brings a unique perspective to the job.
Perspectives
She recalled that even just a year ago while visiting Greece, industry figures told her it was "interesting" to see someone who is not a former master mariner as a major shipping company's head of operations.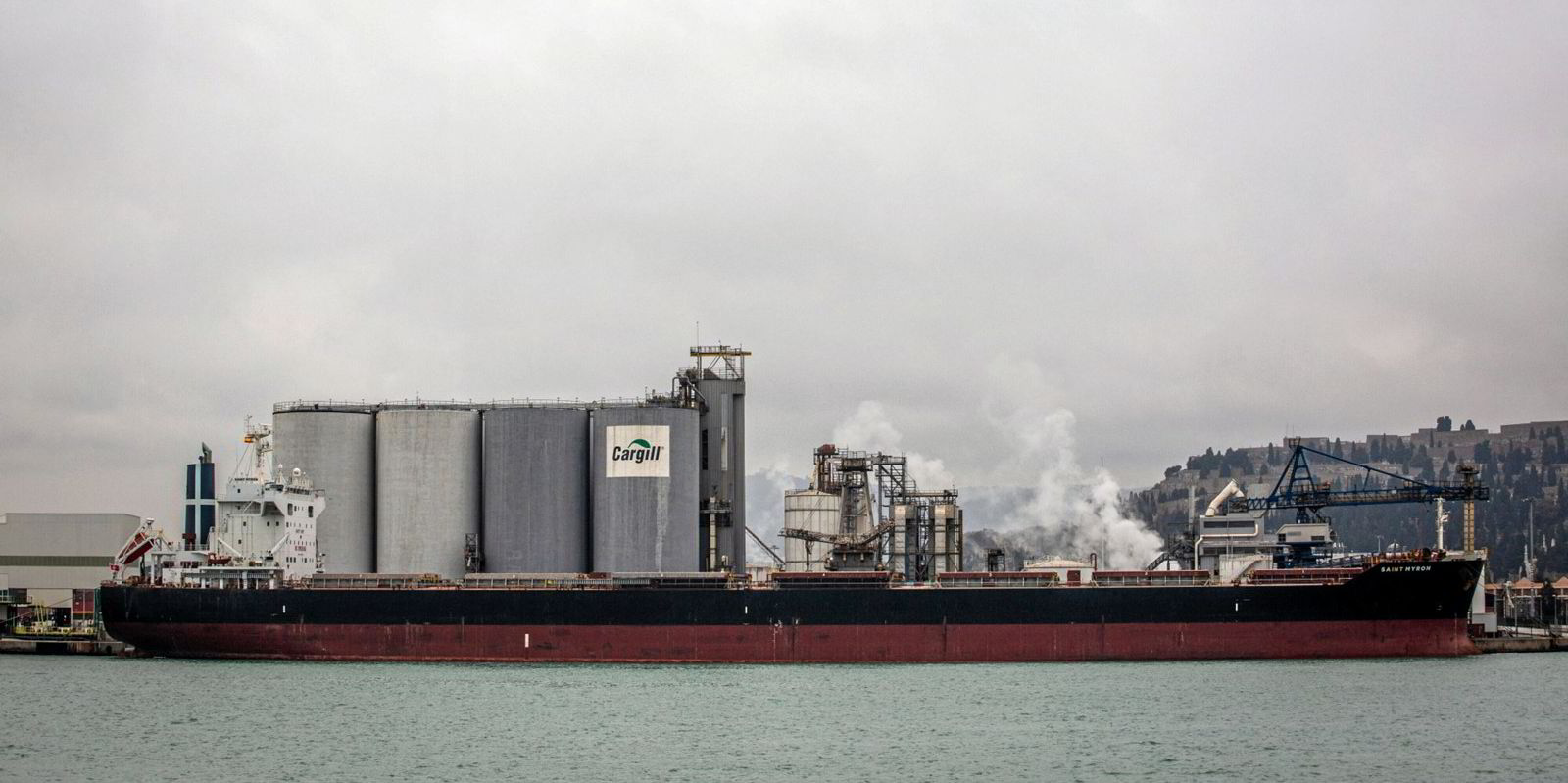 But she said it is priceless to see things through a different lens.
"Any person is an accumulation of experiences, right? If you have a pot, and that pot is full of the same experience, the same habitat, the same culture, the same country, that person is prone to give you a perspective based on those experiences," she said.
"If you have another pot and you keep throwing things at it — different cultures, different industries, I'm pretty sure that the outcome is going to be completely different."
Despite forging an impressive CV in shipping, Abdalla has not given up on her original career interest.
"I still hold writing very, very dear to my heart ... with the hope that maybe one day I'm going to publish something," she said.