Tim Webb, the head of tankers for shipbroker BRS, signed off his successful seven-year stewardship of a hospital ships charity committee in Geneva in the grand manner by proposing to his long-term partner in front of 420 industry players at a fund-raising gala.
Webb, who retires next year after 40 years in the shipping industry, went down on one knee to propose to his partner of 15 years, Coco Conte, on an emotional night that celebrated the $7m raised by the shipping community over the last seven years for the Mercy Ships charity.
Conte, who said she had no idea the proposal was coming, said yes.
Webb was the creator and driving force behind the annual Cargo Day which started in 2016 when charterers, owners and traders give part of their commissions or make donations to the charity, which operates two medical ships in Africa.
During his time in charge of the Geneva committee, the event has expanded from raising just more than $300,000 in the first year to $2m in 2022.
New organising committees have joined the original Geneva team in London, Singapore, Dubai, Houston and Rotterdam to take the event global.
Shipping colleagues said Webb had done more than anyone to unite traditional shipbroking competitors to raise cash for the charity.
Mercy Ships has a $70m annual budget to operate two ships, carry out onboard surgery, train doctors and improve local healthcare in the countries they visit.
Webb, who is undergoing chemotherapy treatment for cancer, said he was stepping back to let a new generation of shipping players take over. His work as head of the Geneva committee will be taken on by David Walker, the head of chartering at Sahara Group.
Walker paid tribute to Webb at the event at Geneva arts venue Bâtiment des Forces Motrices on Tuesday, saying he had big shoes to fill.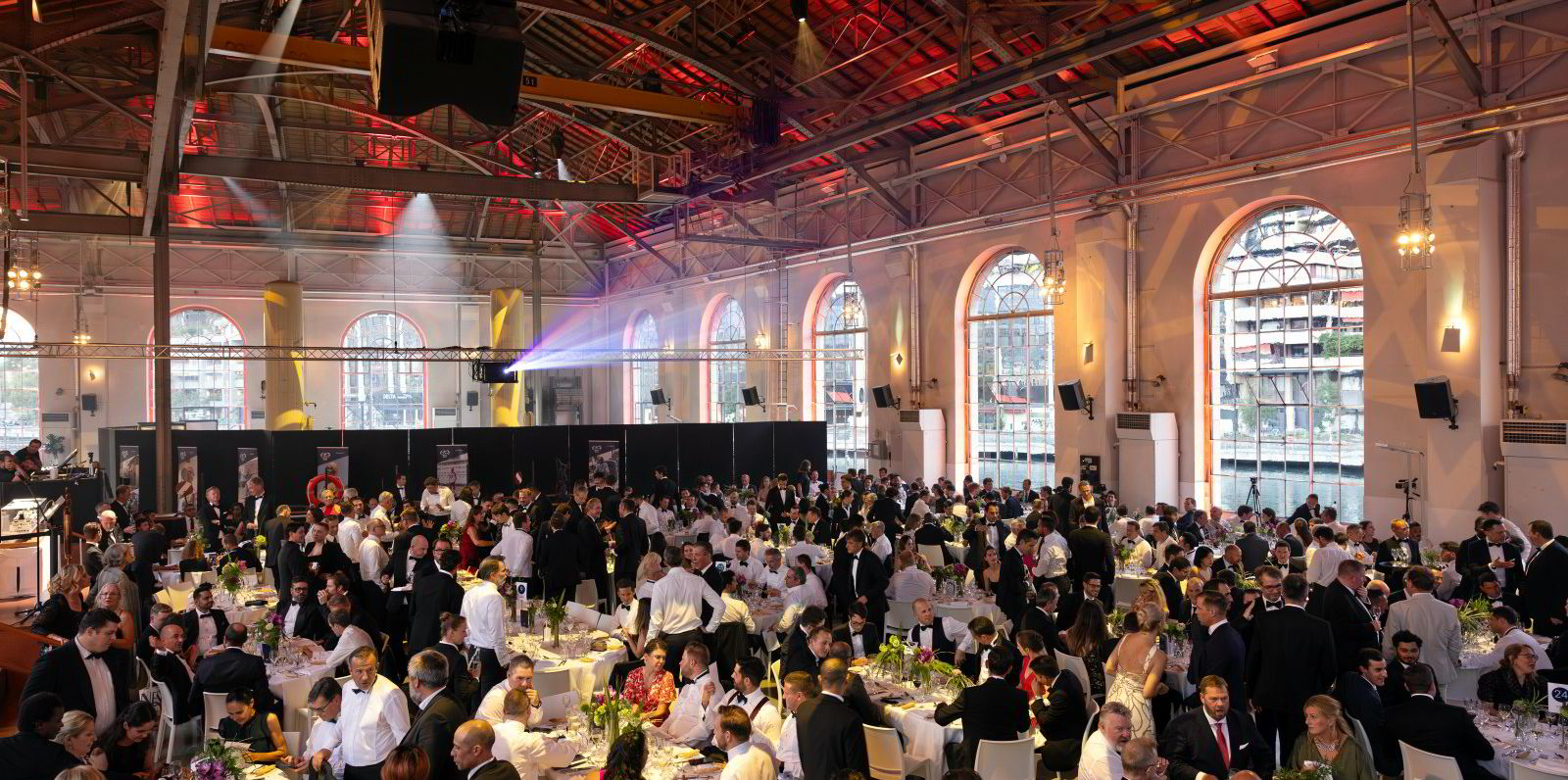 "He's very passionate about it, he's invested in it and his perseverance is second to none," Walker told TradeWinds.
Webb said he was leaving the position with mixed emotions but will take on a new role overseeing the work of the global committees in his final months with BRS and into his retirement.
"I've had 40 years in the most amazing business you can imagine," said Webb. "I'm incredibly proud and honoured to be part of an industry where there's so much emotion.
"It's a mixture of emotions to be stepping down but I'm so happy to have David Walker take over."
Webb became involved after BRS worked with the Lausanne-based charity on a newbuilding contract for the 37,000 Global Mercy (built 2021), the world's largest civilian hospital ship,
"Tim's incredible, I can't believe his positive energy despite life challenges," said Bryce Wagner, the executive director of Mercy Ships, who hosted Tuesday's event.
"He doesn't let his army down. He keeps fighting and pushing and that's why Cargo Day works so well, because he said: 'This is going to work. We're going to push people to make a difference'."
The event in Geneva on Tuesday raised $270,000 from an auction of five ship models and a Bayern Munich shirt and ball signed by Sadio Mane, the Senegal forward. The main fundraising event, Cargo Day, will be held in November.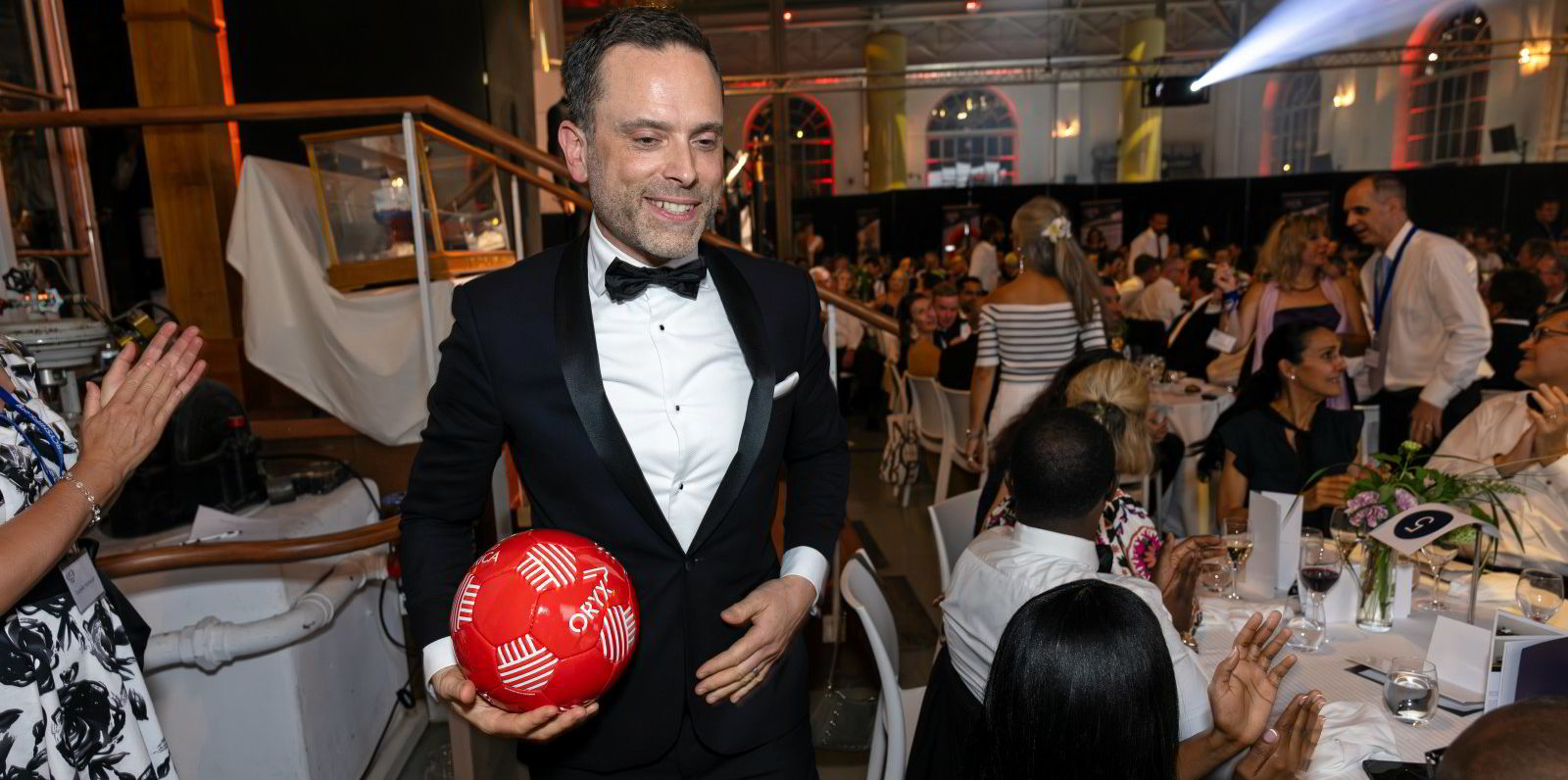 The money raised goes towards the $70m a year cost of running the Global Mercy and the 16,000-gt converted rail ferry Africa Mercy (built 1980). The charity works with 3,000 volunteer medics and ancillary staff to carry out the work.
The ships carry out onboard surgery, including eye operations and maxillofacial surgery for children with treatable tumours.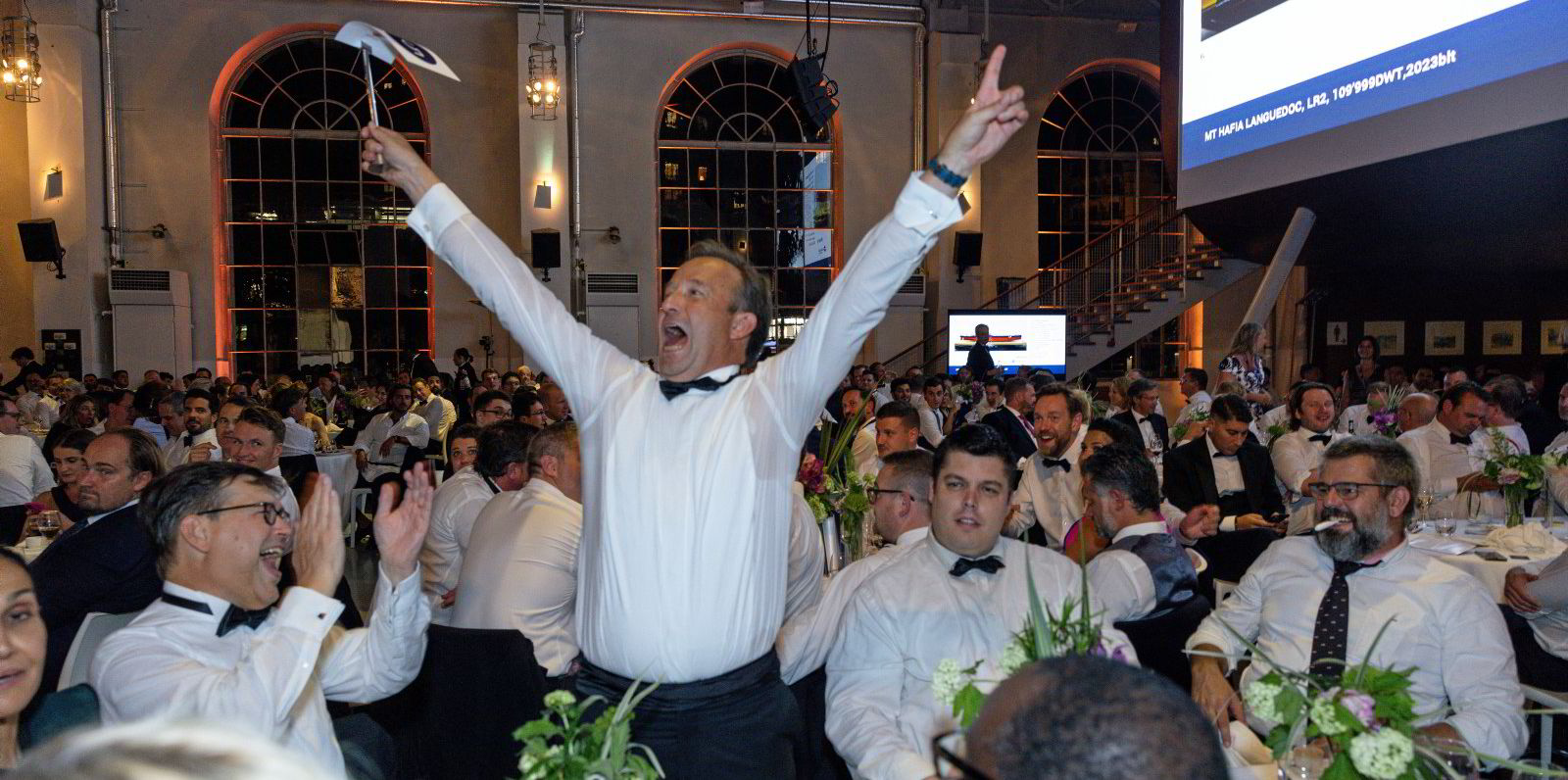 The Global Mercy went to Senegal in 2023 to complete operations that were postponed owing to the coronavirus crisis before starting operations in Sierra Leone. The Africa Mercy is due to sail to Madagascar in 2024.