When Christiaan De Beukelaer joined what was then the largest sailing cargo vessel in February 2020, he was to spend three weeks on board researching the potential for wind-powered ships, travelling across the Atlantic to pick up a cargo of rum, coffee and cacao.
But halfway to the Caribbean, his plans changed when Cornelius Bockermann, the owner of the 114-dwt Avontuur (built 1920), sent a message: the world as you know it no longer exists.
By the time De Beukelaer arrived back in Hamburg on 23 July, he had lived on board the two-masted schooner for 150 days and travelled 13,957.5 nautical miles (25,850 km) because of the Covid-19 pandemic.
A keen sailor and environmentalist, the senior lecturer at the University of Melbourne's School of Culture & Communication had aimed to find out if cleaning up shipping was as easy as returning to sail, while also using the voyage to write a film script.
In crossing the Atlantic Ocean twice — as well as sailing the Caribbean Sea, Gulf of Mexico, Straits of Florida and the North Sea — he discovered a whole lot more about himself and world trade that he has now published.
With the title Trade Winds: A Sailing Voyage to a Sustainable Future for Shipping, TradeWinds just had to review the book.
De Beukelaer, who grew up in Ghent, Belgium, where he lived on a barge on the River Scheldt during his teens, is well aware that small sailing ships that can carry a couple of hundred tonnes of cargo are not the answer to decarbonising an industry moving 11bn tonnes of goods a year and responsible for about 3% of global emissions.
He points out that the world's seaborne trade in the mid-1800s added up to less than 20 kg of goods per person per year. Now it amounts to nearly 1.5 tonnes per person.
Returning to historic methods relies on consumers being prepared to pay more for small amounts of low-carbon and fair-trade products such as the coffee carried in the Avontuur.
But he points to modern schemes to use wind propulsion, such as the Orcelle project being led by Wallenius Wilhelmsen to build a wind-propelled 7,000-ceu car carrier that can cut carbon emissions by 90%.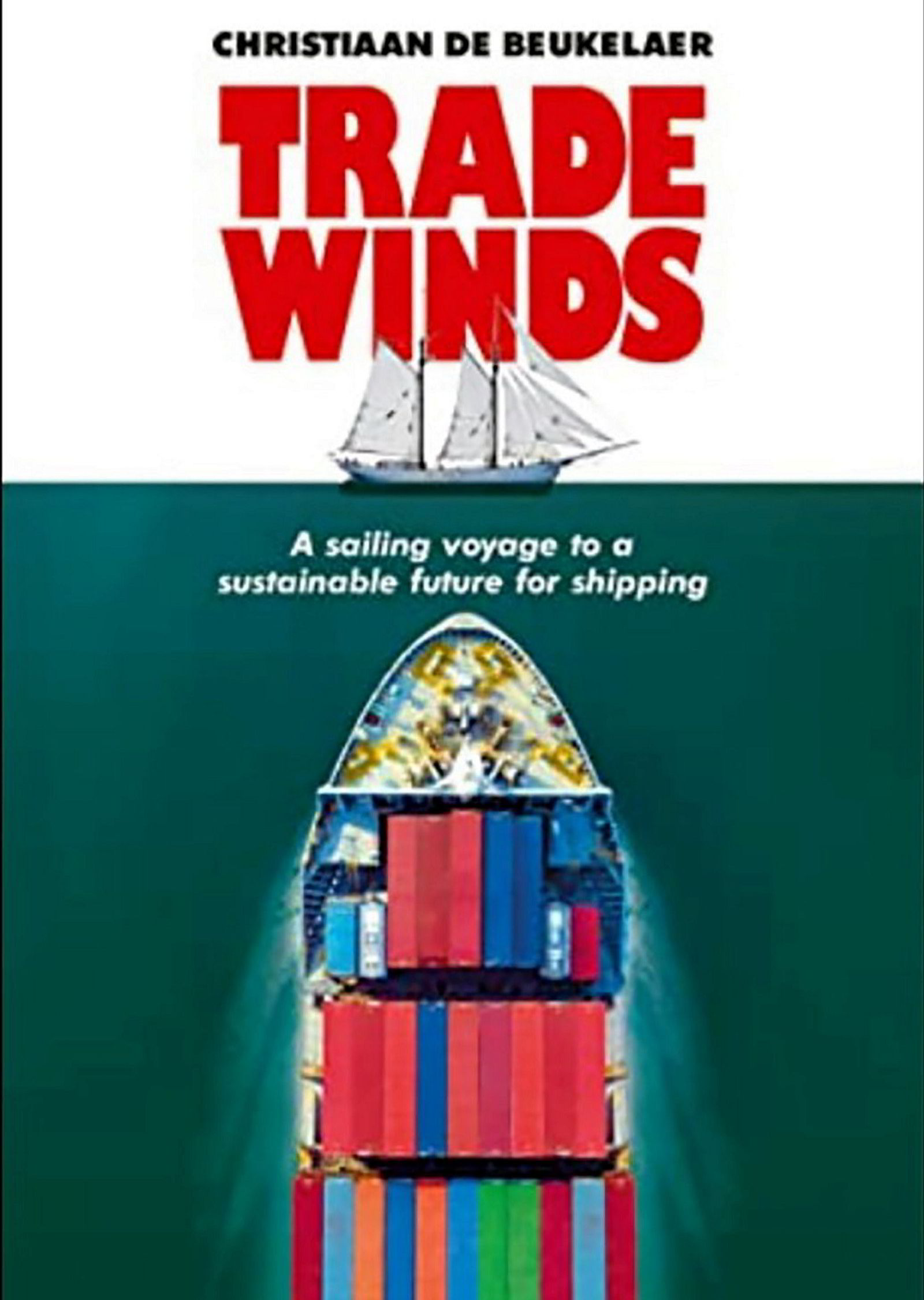 "Our voyage aboard the Avontuur was a fabulous symbolic action and a life-changing experience, but our environmental impact asymptomatically approached zero," De Beukelaer writes.
The book juxtaposes personal reflections on living in a confined space with 14 other people, and the friendships and tensions that arise from the lack of privacy, alongside well-informed commentary on shipping's record of cutting emissions, and musings on what it might take to make a real difference.
The industry mirrors the world's problems in tackling the climate crisis, he argues.
It's academic
Christiaan De Beukelaer is a senior lecturer in culture & policy at the School of Culture & Communication in Melbourne, teaching MA students in Arts & Cultural Management.
He obtained his PhD at the University of Leeds and holds a first degree in Musicology (BA, University of Amsterdam) and postgraduate degrees in Cultural Studies (MA, University of Leuven) and Development Studies (MSc, University of Leuven).
In 2012, he won the Cultural Policy Research Award for his doctoral research. The award from the European Cultural Foundation supported researchers up to 35 years old exploring topics in the field of comparative cultural policy research.
Source: https://christiaan.debeukelaer.net/
"Social life is intense when space is at a pre­mium. There isn't much time to ponder and reflect on the horizon and the stars," and diminishing supplies on board due to port lockdowns highlighted questions of energy, consumption and waste that put princi­ples into practice in a way that life ashore did not.
Since his voyage, De Beukelaer has grown increasingly convinced that "the gargantuan challenge" facing the industry cannot be solved by replacing "carbon-spewing giants one-for-one".
"The role of sail cargo lies in something wholly different than merely shipping goods," he writes. "Would we still ship 11bn tonnes of goods a year if it was as difficult as it was on the Avontuur? Probably not."
It leads him to several conclusions that eventually point to a shift in lifestyles.
Among them are actions beginning to be discussed at the International Maritime Organization but not yet at a sufficient scale — such as putting a high enough carbon price on marine fuel to make fossil fuels more expensive than other options, adopting wind propulsion technologies to the greatest extent possible and operational measures to optimise voyage routes.
But more fundamentally, the world needs to consider the scale and political economy of shipping.
Much as the slave trade, on which so much international shipping was founded, was abolished, he believes it will need to be necessary to phase out the transport of fossil fuels such as coal.