Boris Johnson's UK government is to send a dedicated team on a new mission: transform the country into a global leader in the design, manufacture and operation of technology to clean up shipping.
Meet the UK Shipping Office for Reducing Emissions, or UK-SHORE. The team's name is not as catchy as the A-Team, but its briefcase is packed with £206m ($271m) to spend on tech aimed at cutting shipping's greenhouse gas emissions.
The creation of the new office is part of a wider shipbuilding strategy that aims to push the UK toward its decarbonisation targets in both its naval fleet and commercial shipping.
Following efforts in aviation and road transport, UK-SHORE will aim to tackle technical barriers that are faced in adopting clean technologies by spurring research and development.
Noah Silberschmidt, chief executive of Silverstream Technologies, said that transparency will be key to UK-SHORE efforts to support technology innovation.
His London-based company provides some of the world's leading shipping companies with an air lubrication system that reduces fuel consumption by laying down a carpet of microbubbles under the hull. But you won't find it on the list of firms that benefitted from last year's recipients of the UK government's £23m Clean Maritime Demonstration Competition, which UK-SHORE aims to make a multi-year programme.
The devil, Silberschmidt believes, will be in the details, including how the UK government invites companies to apply for the funding and the criteria for the competition.
"Shipping's decarbonisation pathway has historically suffered from uncertainty around patchy investments and unclear regulations," he said.
"We therefore encourage a crystal-clear strategy from UK government, underpinned by expert advice from industry leaders, to help re-instil confidence in the market and proactivity in reaching net-zero as soon as possible."
And details for how UK-SHORE will get up and running have not been released, although an announcement on that is expected in May.
A spokesman for UK maritime and aviation minister Robert Courts said the official was unavailable for an interview for this story. Courts and transport minister Grant Shapps have been busy in recent days responding to a brouhaha at P&O Ferries, where the sacking of 786 vessel crew members has fuelled a political firestorm.
The UK-SHORE office takes form as the country's exit from the European Union leaves it somewhat behind regulatory efforts in Brussels, where shipping is poised to be included in the EU Emissions Trading System starting next year.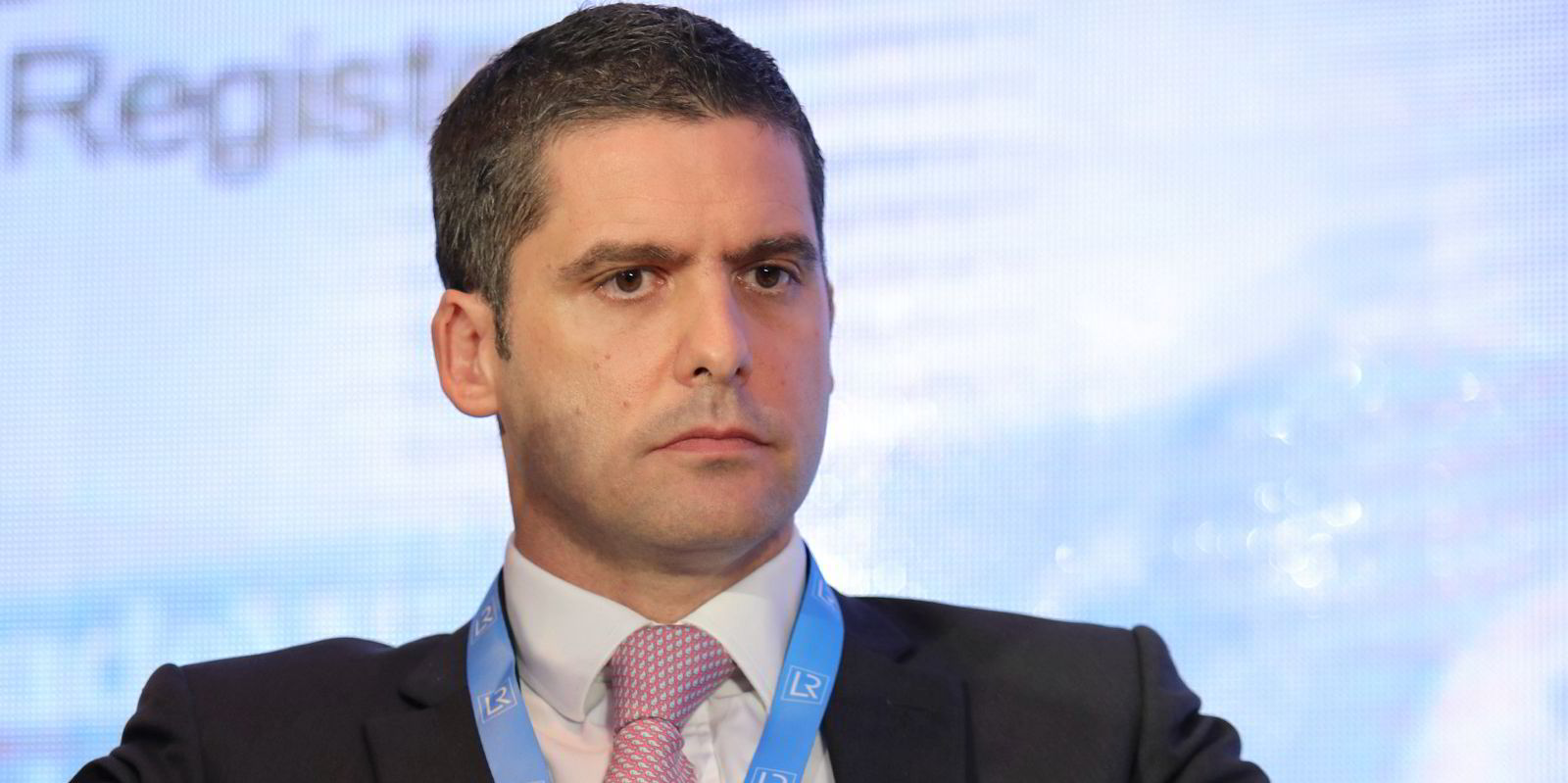 The UK government has launched a consultation that could bring shipping into its emissions trading scheme by "the mid 2020s".
Mark Darley, global director of marine and offshore for UK-headquartered classification society Lloyd's Register (LR), said setting up the decarbonisation office with its £206m purse is a positive step, and he'd like to see other governments follow suit.
"We all know you need billions to decarbonise global shipping, but all credit to the UK government that for years has not really been supporting the maritime industry," he said on the sidelines of the Connecticut Maritime Association's CMA Shipping conference.
He acknowledged that the details have yet to be seen. But Darley said last year's competition to fund green tech projects was managed in a "simple and agile" way, without the red tape often seen in government funding programmes.
LR participated in several of the projects that benefitted from that competition, including an Artemis Technologies-led feasibility study into an electric crew transfer vessel that the classification society believes shows promise in helping to decarbonise the rapidly growing UK offshore wind sector.
Subscribe to Green Seas
Get our weekly newsletter on sustainability, ESG and decarbonisation to stay on top of the developments as the shipping industry faces pressure to transform.
But Darley said money shouldn't just be spent just on technology, where private sector efforts are making progress on many fronts. He would spend some of the money on attracting talent to the maritime sector.
He said that with the exploration of alternative fuels like ammonia and hydrogen, naval architects are having to become chemists, and maritime has to compete for new talent with other industries that are also looking to decarbonise.
"We can help ourselves by bringing in capability as an industry and bringing in companies as an industry from outside to already have this knowledge of what these fuels actually mean in practice," he said.
More stories on sustainability and the business of the ocean