While seafarers' challenges as a result of Covid-19's impact on crew change is widely known, the pandemic is also affecting them in another way.
The latest wave of the disease is also proving more dangerous to seafarers than earlier phases of the pandemic, leading to increasing reports of seafarer fatalities.
Seafarer deaths emerge
Since March, TradeWinds has reported on 11 seafarer fatalities where Covid-19 was confirmed or suspected as the cause of death, plus another 12 seafarers hospitalised with respiratory problems — and those are just the cases we know about.

Reported seafarer deaths linked to Covid-19
March: 1
April: 6
May: 1
June: 3
Data includes cases in which Covid-19 was suspected but not confirmed as the cause of death.

Reported seafarer hospitalisations for Covid-19

March: 0
April: 1
May: 6
June: 5
Source: Compiled from TradeWinds news reports.
Since March, TradeWinds has reported on 11 seafarer fatalities where Covid-19 was confirmed or suspected as the cause of death, plus another 12 seafarers hospitalised with respiratory problems.
And those are just the cases that are known.
While a full accounting of seafarer deaths was not available, such reports of seafarer Covid-19 deaths were a rarity before March.
Ship manager V.Group has had 125 confirmed cases of Covid-19. Four of those have been fatal.
Chief executive Rene Kofod-Olsen, who took over as chief executive in November, noted that the company has carried out nearly 41,000 crew movements since April 2020.
"Despite our best efforts, the vast scale of our operations mean there will always be a risk of infection but we work tenaciously, alongside several industry stakeholders, to mitigate this risk," he said.
"We know that seafarers are at a higher risk of infection compared to workers in many other professions because of their need to travel. Since the coronavirus outbreak was declared a global pandemic in March 2020, we have implemented a range of measures to keep our seafarers safe."
Anglo-Eastern Univan Group chief executive Bjorn Hojgaard said during a webinar in early June that 18 of his ship management company's 30,000 seafarers had died from Covid-19 in recent months, with an average age of 37.
But International Maritime Employers' Council chief executive Francesco Gargiulo said those deaths occurred at home.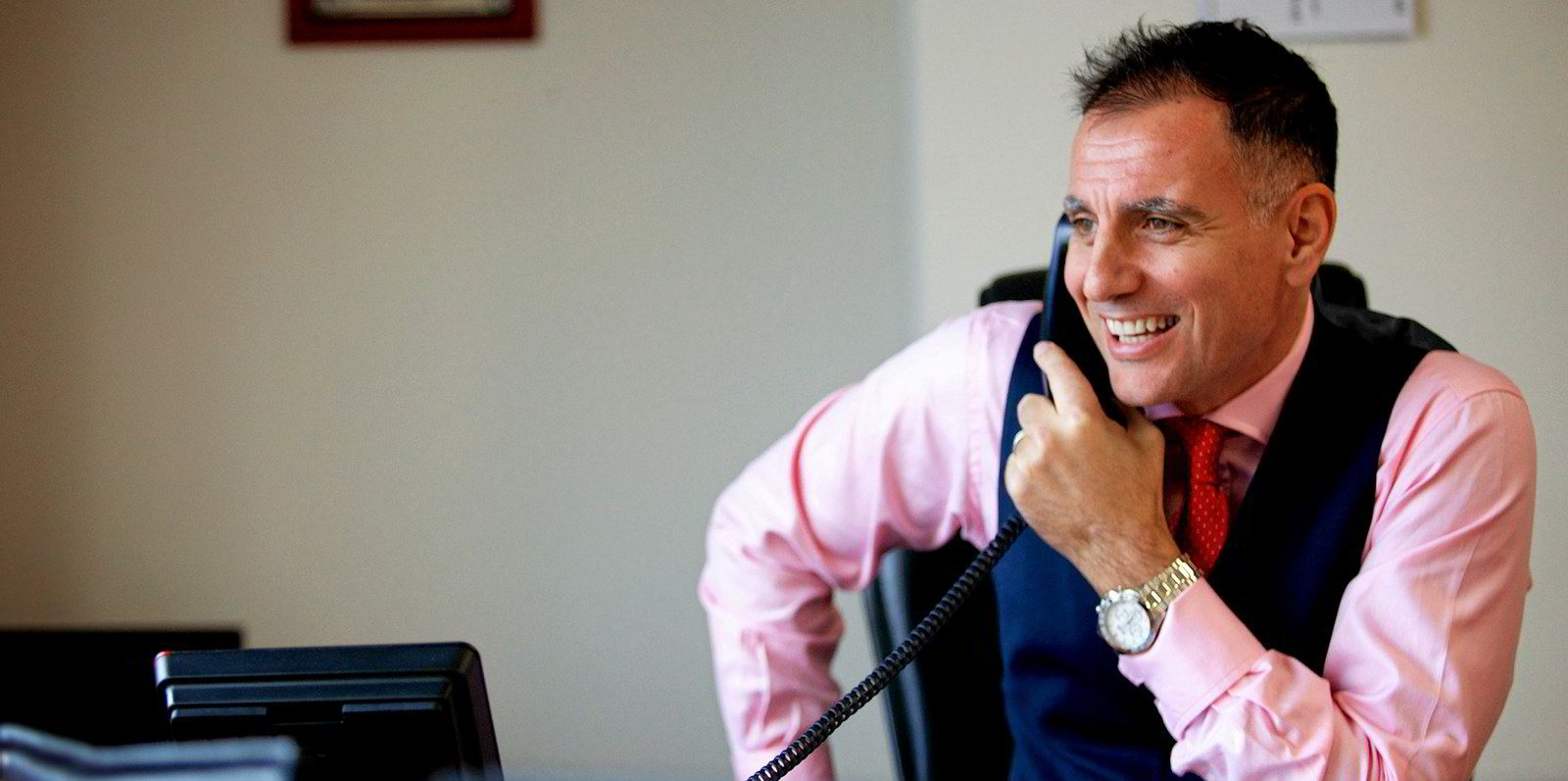 He said seafarers are actually safer when at sea, and when crew changes were more difficult, shipboard workers were effectively quarantined.
"When things opened up and crew changes were possible there were of course more chances of the virus getting on board and this is where the rare deaths did occur but if I compared these to the mortality ratio in the general population, they were almost non-existent," he said.
No one's unscathed
Fleet Management did not say how many of its seafarers have been hospitalised or died from Covid-19.
"We have done everything we can as a company to provide our seafarers with support and resources during this difficult time, but the fact is, the devastating consequences of the pandemic has not left anyone unscathed, and we are no exception," the major ship manager said.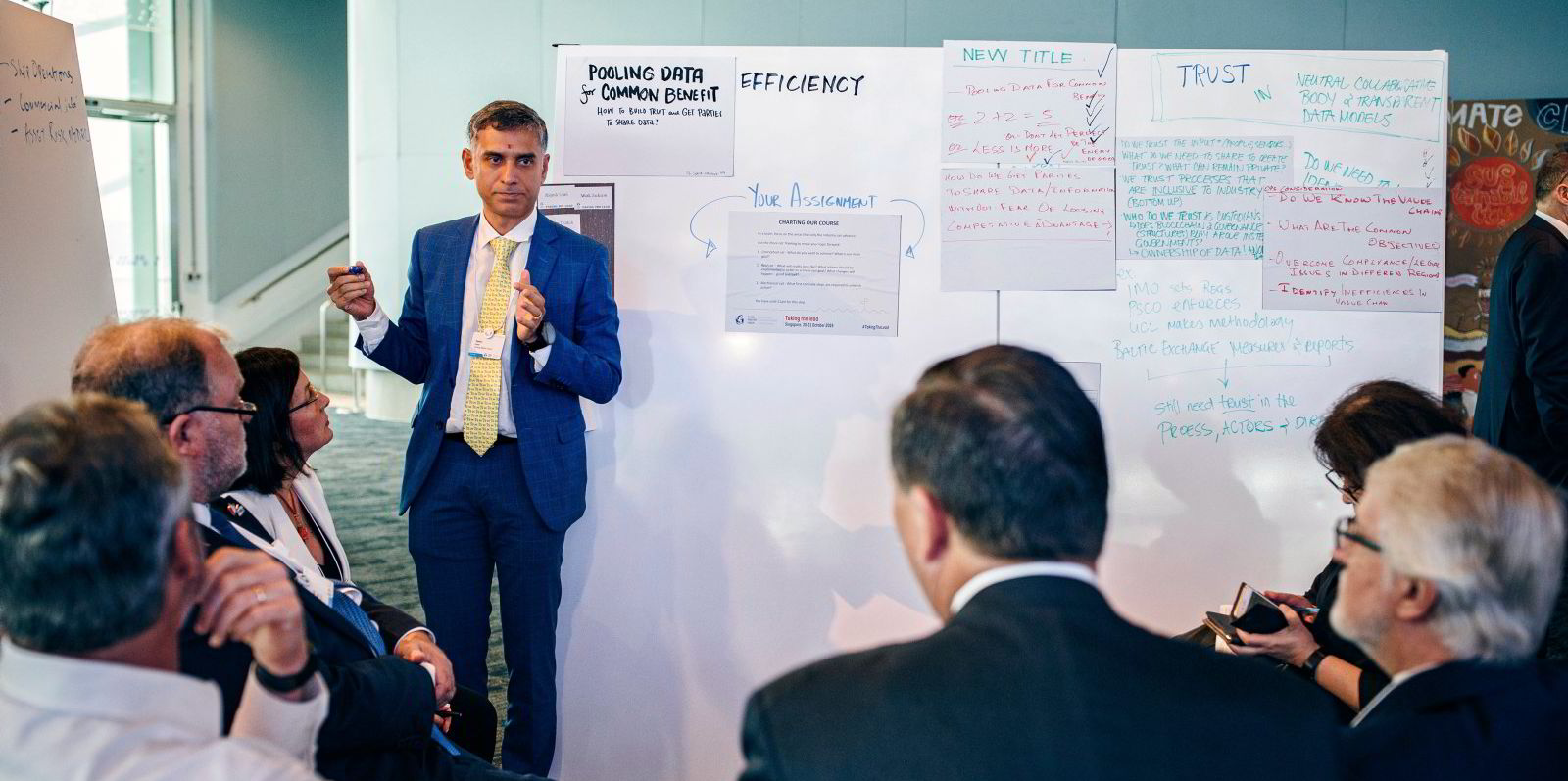 Nautilus International general secretary Mark Dickinson, whose union represents shipboard officers in the UK and the Netherlands and Switzerland, said it has not been made aware of any deaths at sea.
But there are some concerns that the incidence of seafarer deaths from Covid-19 while aboard ships is underreported.
Port chaplains from New York-based Seafarers International House, which aids mariners in ports in the US northeast, have heard of seafarers succumbing to Covid-19 during their socially distanced gangway ship visits.
"They reported fatalities on board and that some seafarers were scared as the cause of death was never determined," the non-profit organisation told TradeWinds.
Although there is little clarity over the total number of deaths at sea from Covid-19, the losses are no less significant.
"The terrible and painful news is that the Synergy family lost four of its members to the blight that is Covid-19," said Rajesh Unni, the chief executive at ship manager Synergy Marine Group.
"Two were seafarers and two were shore-based. No words can adequately express our deep and enduring sadness at this huge loss."
He said that some in the shipping industry have spoken out about the inability to shape and direct policies that allow vessels to operate safely and efficiently, and that "treat seafarers right".
Unni pointed to, for example, nations' unwillingness to repatriate a dead seafarer's remains.
Demeaning treatment
"These attitudes are also revealed in many other ways that (at best) demean seafarers. For example, getting medical treatment is often all but impossible, irrespective of any Covid-19 infection on board," he said.
"This regrettable, and worryingly widespread, dismissive stance towards shipping and seafarers is beyond words."