A UK-flagged tanker owned by Stena Bulk has been seized by Iran and another UK-connected ship detained for several hours during a dramatic escalation of tensions between London and Tehran.
On Friday morning local time, the UK-flagged 49,638-dwt Stena Impero (built 2018) was taken by the Iranian Revolutionary Guard while transiting international waters in the Strait of Hormuz.
Footage circulated on social media by Abas Aslani, editor-in-chief of Iran Front Page, showed masked Iran Revolutionary Guard commandos abseiling from a helicopter onto the tanker as fast patrol boats circled.
The Islamic Republic said the tanker was "violating international regulations", a claim Stena Bulk has denied.
On Saturday Iran claimed the tanker had been in a collision with an Iranian fishing vessel having ignored a distress call.
It then adjusted its position, admitting it was retaliating against the detention of a tanker in Gibraltar by UK forces.
The Stena Impero has been taken to Bander Abbas port, on Iran's southern coast.
The crew of 23 have all been taken off the ship for "questioning", Iran's Press TV reported.
In a statement late on Friday night Stena Bulk - which has taken its website offline except for updates about the incident - said: "The vessel was in full compliance with all navigation and international regulations."
It later confirmed the crew were in good health and a request will be made for company officials to visit them on the tanker.
"Our insurers have also advised that the Head of Marine Affairs has confirmed to them that no instructions have been received so far as to what will happen to the ship," Stena Bulk added.
Chief executive of Stena Bulk, Erik Hanell, said: "I can confirm a formal request for permission to visit the 23 crew members of the Stena Impero has been made to the authorities at the Port of Bandar Abbas.
"The request has been acknowledged, but we await a formal response. In the meantime, we will continue to co-operate and liaise with all appropriate authorities."
He added: "All of Stena Bulk and Northern Marine Management's efforts and focus continue to be on the welfare and safe return of our crew and supporting their families during this very difficult time.
"Our local staff in India, Latvia, Philippines, Russia are in constant touch with the families and we will continue to do everything humanly possible to keep them informed and to support them in every way we can."
Second tanker targeted
A second ship, the Liberian-flagged, Norbulk Shipping-linked 315,802-dwt Mesdar (built 2017), was boarded by armed personnel for three-and-a-half hours, but was later let go.
Shipping databases describe the Mesdar as owned by New Ocean Shipping Venure, which is 50-50 controlled by British Virgin Islands registered Sonatrach Petroleum Corp and Japan's Kawasaki Shipbuilding Corp. It is technically managed by Norbulk Shipping of Scotland.
Sonatrach Petroleum is a subsidiary of Sonatrach, the state oil company in Algeria, which enjoys friendly relations with Iran.
'Extreme concern'
The events unfolded on Friday in the latest twist to simmering relations between Britain and Iran following the arrest of a VLCC by UK marines in Gibraltar earlier this month.
UK foreign secretary Jeremy Hunt said: "I'm extremely concerned by the seizure of two vessels by Iranian authorities in the Strait of Hormuz."
"I will shortly attend a COBR meeting to review what we know and what we can do to swiftly secure the release of the two vessels — a British-flagged vessel and a Liberian-flagged vessel.
Snapshot of Stena Impero
Vessel type: Medium range product tanker of 49,700-dwt
Built: 2018 at CSSC OME in China
Market Value: $36.33m
(Source VesselsValue)
"Their crews comprise a range of nationalities, but we understand there are no British citizens on board either ship.
"Our Ambassador in Tehran is in contact with the Iranian Ministry of Foreign Affairs to resolve the situation and we are working closely with international partners.
"These seizures are unacceptable. It is essential that freedom of navigation is maintained and that all ships can move safely and freely in the region."
In an update on Saturday Hunt said Britain would ensure the safety of its shipping, and that there were signs that Iran "may be choosing a dangerous path of illegal and destabilising behaviour after Gibraltar's legal detention of oil bound for Syria," Reuters reported.
US president Donald Trump told reporters at the White House that he will be "working with the UK" on the incident, Bloomberg reports.
"This only goes to show what I'm saying about Iran: trouble, nothing but trouble," he is quoted as saying.
Owner's big problem
Stephen Askins, a partner at London law firm Tatham & Co, called the moves a "massive escalation" of the crisis.
He has previously told TradeWinds about how hard it would be for any shipowner to free a vessel seized by Iran.
"Really the UK and therefore the shipowner would be powerless. Iran are not signatories of UNCLOS [United Nations Convention on the Law of the Sea] and the only legal forum is [UN-backed tribunal] ITLOS, but Iran would either not participate or would ignore any ruling in any event," he said
Askins added the owner would have to make some kind of application to the Iranian courts.
"But I don't think we can assume (anymore than we can in Saudi Arabia) that the judiciary and courts are truly independent of the leaders," he said.
"It would become very political and the vessel would effectively be held hostage pending Gibraltar's (or the US') decision to seek forfeiture of the vessel. I think Iran have made it clear that they are determined to gain some kind of leverage to deal with the Grace 1 and to deter anyone taking similar action against Iranian assets."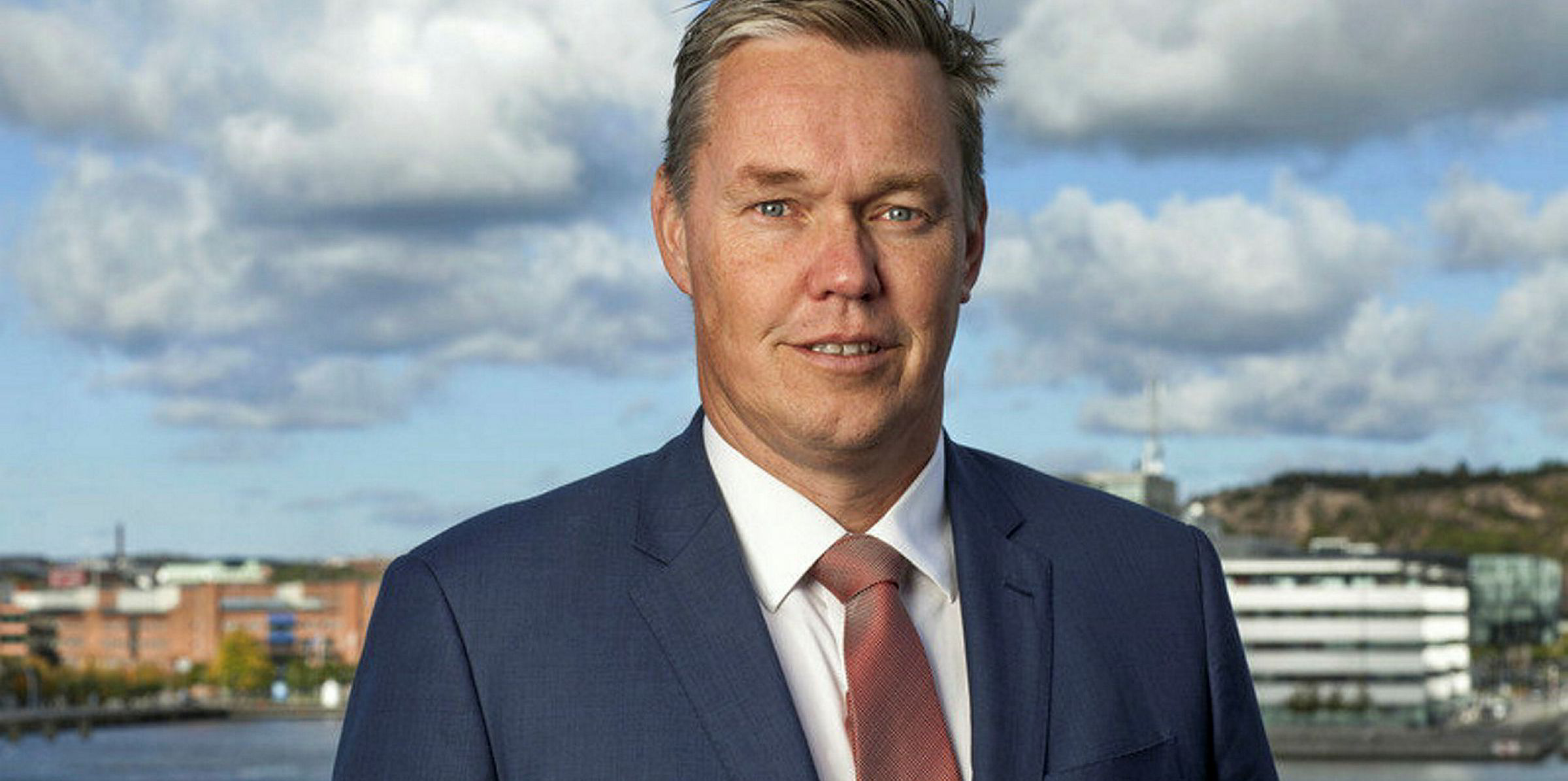 According to The Times, the British navy vessel HMS Montrose, which has been providing protection to British merchant vessels in the Gulf, was one hour from the Stena Impero when it was taken.
This has led to a string of questions about the protection of UK-linked ships in the Gulf and accusations politicians had taken their eye off the ball internationally given the ongoing race for Prime Minister at home.
Stena Bulk chief executive Erik Hanell said in a statement issued late on Friday night in Europe, the crew comprised Indian, Russian, Latvian and Filipino seafarers.
"There have been no reported injuries and the safety and welfare of our crew remains our primary focus," he added.
"We are in close contact with both the UK and Swedish government authorities to resolve this situation and we are liaising closely with our seafarers' families."
The Stena Impero is insured by the Swedish Club and classed by Lloyd's Register.
The Mesdar is insured by the UK P&I Club and classed by Bureau Veritas.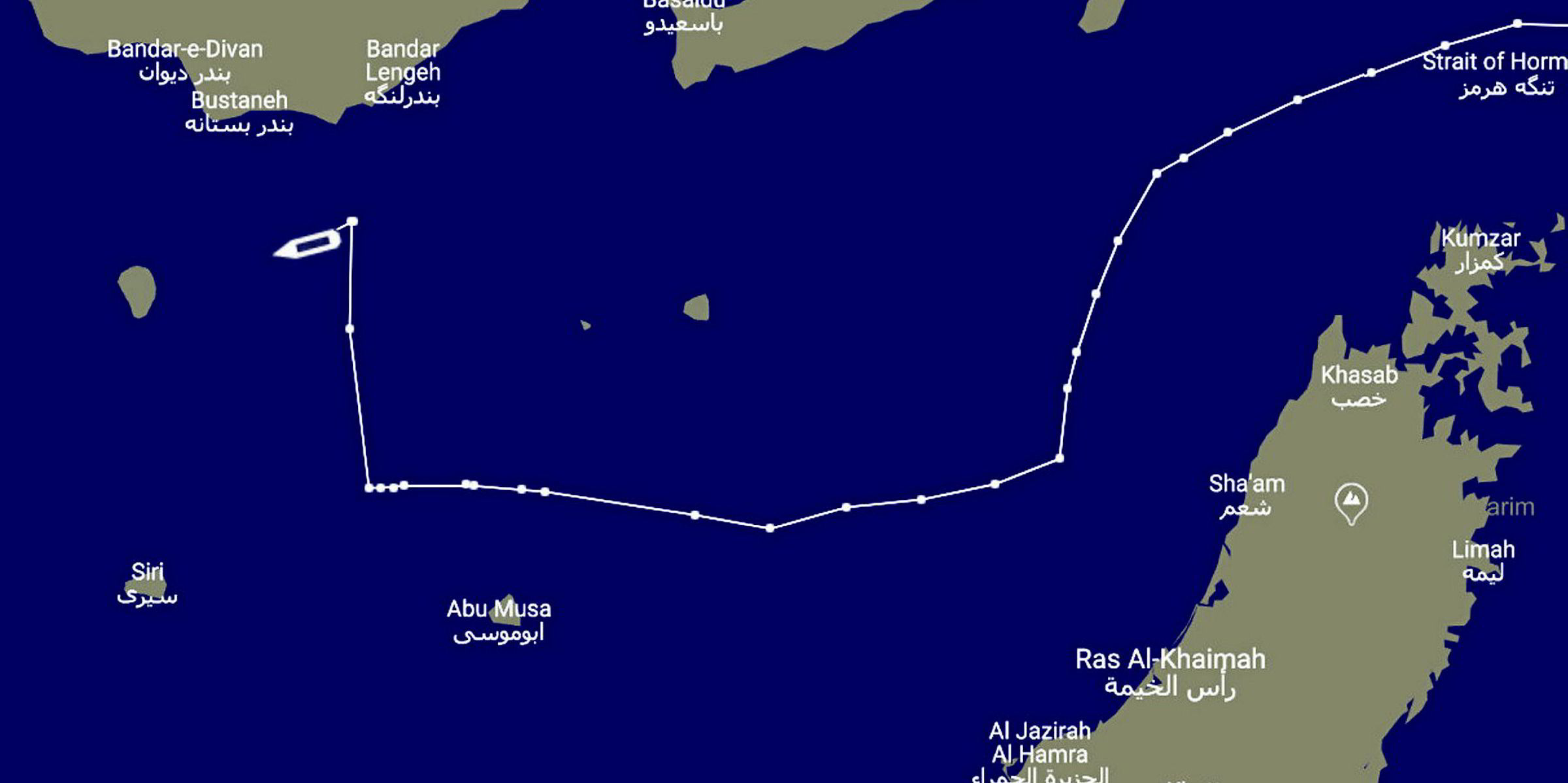 Both the Mesdar and the Stena Impero were headed toward Saudi ports northwest of Bahrain — the Mesdar to Ju'aymah and the Stena Impero to Jubail.
Spotlight on Stena Bulk
Chief executive: Erik Hanell
Owner: Stena Group, which is also active in offshore drilling, ferries, property and finance
Stena Bulk fleet: Thirteen tankers and three LNG carriers on water worth $727.76m
Stake in five newbuildings worth $106.69m
(Source: VesselsValue)
Satellite data for the duo showed them in the Strait of Hormuz before taking sharp turns north toward Iran. Both then shut off their automatic identification systems (AIS).
However, the Mesdar's AIS appeared to reactivate after several hours, and the ship turned back toward the strait's navigation channel.
Dryad said the ship may have been released as it had a Russian captain.
Iranian English-language media reported the Mesdar had simply been notified of environmental and maritime regulations and let go.
Norbulk said there were no injuries.
The Stena Impero was reportedly taken to Qeshm, an Iranian island in the Strait of Hormuz.
The waterway was already a politically sensitive region, carrying nearly a third of all the world's seaborne oil daily.
Grace 1 retaliation
Tensions in the area have heightened in recent weeks with the alleged sabotage of four tankers near Fujairah in May and the attacks on two more last month.
Various parties have blamed Iran for both attacks, which it denies.
More recently, the Ukrainian-owned 301,000-dwt Grace 1 (built 1997) was seized 4 July in Gibraltar under suspicion it was carrying oil to Syria.
On 11 July, a British Royal Navy ship, the HMS Montrose, thwarted an attempted attack from Iranian ships on a BP tanker.
Six days later, the Islamic republic's supreme leader Ayatollah Ali Khamenei threatened retaliation for the UK's "wickedness."
Thursday, the IMO condemned the May and June attacks, saying they posed a "grave danger to life" and "serious risk to navigational safety".
"Threats to ships and their crews, peaceably going about their business in any part of the world, are intolerable," said IMO secretary general Kitack Lim.
Jonathan Moss, head of transport and marine at global legal business, DWF, said in a statement at the weekend the seizing of the Stena tanker was unacceptable and clearly an act of retaliation as a consequence for the British authorities holding the Iranian Grace 1.
"The rising tensions as a result of these incidents will continue to have a knock on effect on global fuel prices and insurance premium," he added.
A little perspective
The Strait of Hormuz is the passageway for 20% of the world's oil exports with almost 19 million barrels per day (bpd) shipped through the narrow waterway, according to BBC.
By comparison, 5.5 million bpd are shipped through the Suez Canal, the BBC said.
Oil exports added $66bn to Iran's economy in 2017, prior to the latest round of US sanctions being imposed.
Almost 240 tankers were attacked on the tanker wars of the 1980s and 55 of them sank.
Middle East Gulf Controversy
13 May: Four tankers including Bahri and Thome ships targeted in attacks off Fujairah
14 May: US claims Iran used mines, which Iran denies
13 June: Two tankers operated by Frontline and BSM hit by torpedoes or mines off Iran
15 June: Front Altair towed from Iranian waters as crew leave Iran
19 June: Insurance premiums spike as UAE declared high-risk area
4 July: UK marines board 301,000-dwt Grace 1 (built 1997) in Gibraltar on suspicion it had shipped Iranian crude to Syria, sparking fury in Iran
6 July: Tanker markets spooked amid reports a UK-flagged VLCC, MOL's 302,290-dwt Pacific Voyager (built 2009), had been targeted by Iranian forces
11 July: British warship fends off an attempt by Iranian vessels to seize a BP tanker
17 July: Iran's supreme leader Ayatollah Ali Khamenei slams Britain for "piracy" and says the Country "would not leave this wickedness unanswered"
17 July: Reports surface Iran may have seized a small oil tanker, Riah, travelling through the Strait of Hormuz
19 July: Gibraltar's Supreme Court clears the way for the UK territory to hold the VLCC Grace 1 for another 30 days
Eric Martin contributed to this story.