Dubai is becoming an increasingly important centre for shipping Russian oil as rising prices force European fleets out of the market, according to a new report.
Research by the Centre for Research on Energy and Clean Air (CREA) found that nearly half of all "shadow fleet" tankers not subject to Western sanctions restrictions and carrying Russian oil were registered in the United Arab Emirates.
The report published on Tuesday charted the shift from owners in Europe to the Middle East after G7 nations and the European Union imposed sanctions on Russian oil imports from December 2022.
Under the complex regime, the trades remain open to European operators and insurers but only if the sale price per barrel is less than $60 for crude and $100 for refined products such as diesel.
But the surge in oil prices beyond the $60 per barrel price cap for crude from July has forced many European players out of the trades because they risk breaking sanctions.
The shift from G7 and EU operators had started earlier with CREA data showing that the so-called shadow fleet lifted 42% of Russian volumes in July compared to 13% before the war.
CREA defines the shadow fleet as tankers without G7, EU, Norwegian, Swiss or Australian ownership or insurance so they are not subject to Western sanctions measures.
US authorities have said previously that three-quarters of Russian seaborne oil trade is not subject to the operation of the price cap.
"The build-up of 'shadow' tankers should be prevented by restricting the sale of tankers to operators who don't comply with the price cap policy," said CREA.
Its report, Shedding Light on Shadow Tankers, was based on data until July 2023 before production cuts by Saudi Arabia and Russia drove prices above that ceiling price for crude and diesel.
But CREA said its ongoing research suggested that around half of Russian crude was still being hauled by G7 or EU-owned or insured vessels, in what would probably be breaches of the cap.
The figures are contested, with Ukraine's Kyiv School of Economics reporting a sharp decline in Western fleet involvement in August.
TradeWinds reported earlier this month data from market intelligence group S&P Global Commodities that indicated some 27% of Russia's crude exports were loaded onto vessels operated by firms domiciled in Greece in August.
Helsinki-based CREA, an advocate of a tougher Western policy against Russia, said the price cap is too high and regulators have been too weak in enforcing cap breaches.
The emergence of a fleet servicing the Russian trades after Moscow's invasion of Ukraine has polarised opinion among brokers, owners and insurers.
Some have refused to take part in the trade and warned of the emergence of a lightly regulated fleet not subject to the rigours of full industry inspections.
A booming secondhand market in ageing vessels drove up prices last year. Affinity (Shipping) chief executive Richard Fulford-Smith told an event at London International Shipping Week that shipping had lost its moral compass by selling older tonnage in the tacit knowledge that the ships were heading to join the Russian trades.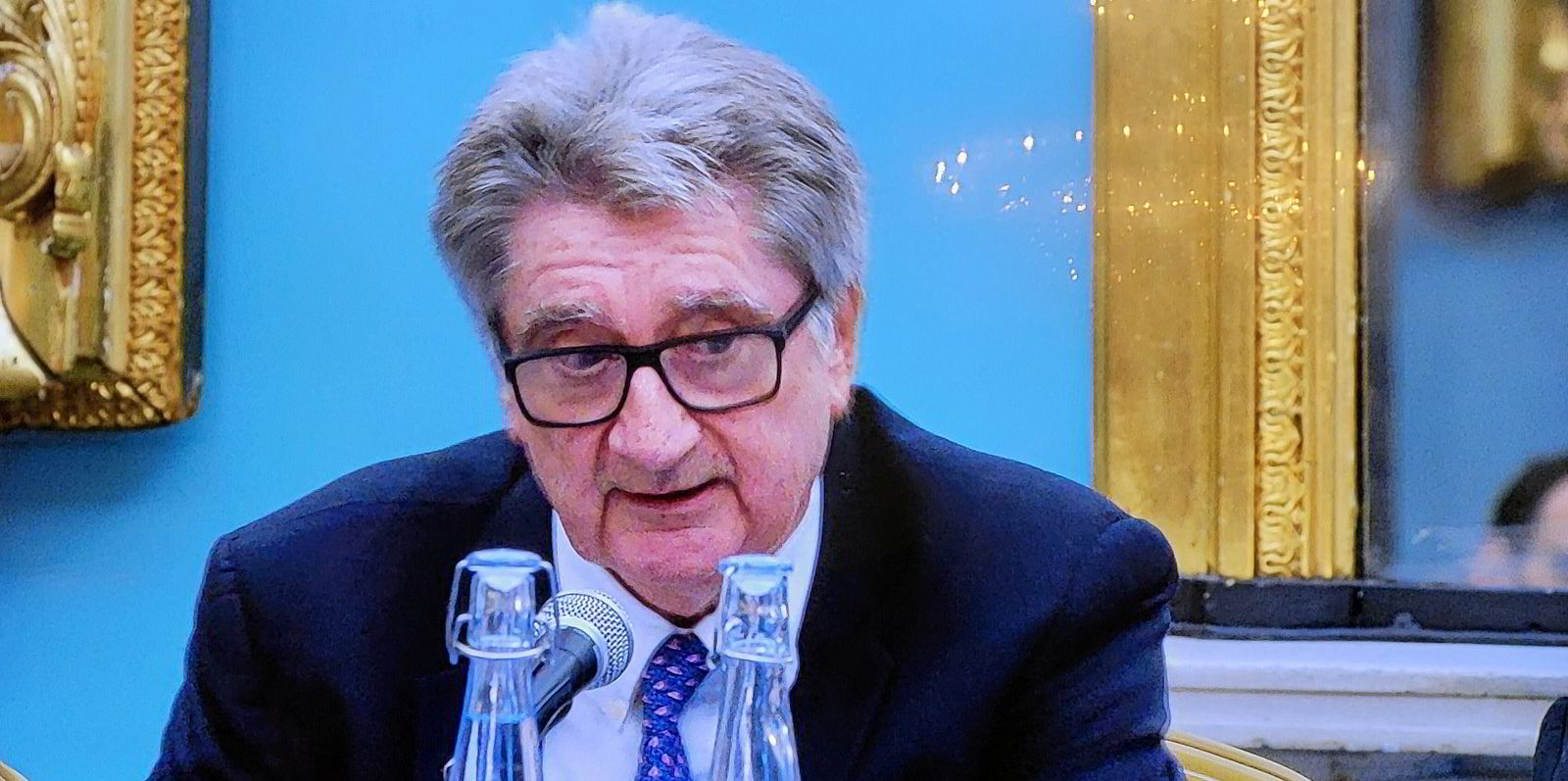 But Mark Jackson, the CEO of the Baltic Exchange, told a separate event that the industry was witnessing a new generation of shipowners in the Middle East and Asia who are able to trade with Russia unaffected by sanctions.
"This is not a dark fleet; it's a bright fleet that operates in plain sight," he said.
"Many shipping dynasties have come out of wars and now we are seeing the potential for another shipping dynasty in the making.
"So yes, there is still a dark fleet operating below the radar with very low standards but there is another fleet that will improve standards over time.
"It's a moral question for some whether to do business with them."