The rapid expansion of artificial intelligence (AI) faces major stumbling blocks in shipping, where more than 80% of large vessels barely have enough communications capacity to send an email, a seminar heard on Tuesday.
The use of problem-solving AI has the potential to cut costs in the coming decades but the systems face significant legal, practical and regulatory barriers before they can be adopted across the global fleet, a session at London International Shipping Week heard.
The IMO is currently discussing plans for a code for autonomous vessels but the European Union is likely to legislate first leading to a patchwork of national, regional and international rules for the emerging technology.
"In the regulatory gap that exists, technology and shipping companies will push the boundaries until something bad happens," Marco Camporeale, a senior director at Inmarsat Maritime, said. "Then the IMO or flag state will respond and say 'you've gone too far'."
Suspicions about the potential power of AI systems and the possibility of making human roles redundant are not limited to shipping, which is using the tech for security, route planning, emissions tracking and collision-avoidance systems.
Corey Ranslem, the CEO of risk intelligence company Dryad Global, said AI is "going to permeate our industry to a pretty wide extent".
But any major expansion is hampered by cyber-security concerns, the 'glacial' pace of the IMO's deliberations and the shipping industry's slow adoption of new technology, the session heard.
The tech is being driven by the biggest operators but the average shipowner has fewer than five ships, limiting costly research and investment opportunities.
Tackling the drug smugglers with AI
A maritime surveillance system developed using AI is tracking vessels at Scheveningen Harbour in the Netherlands as an early-warning system for security staff attempting to stem the flow of illegal drugs.
The system — known as Seagull — was launched at London International Shipping Week by software company BrainCreators and is one of the many AI-based products aimed at reducing costs for the shipping industry.
The software has been trained using 40,000 images of vessels. Using a single fixed camera, the software will put each vessel into one of 25 categories, noting speed, size and collecting an image for potential future use.
It will also identify suspicious activity, such as a small boat approaching to offload contraband from a larger vessel.
The software was developed following a specific request from the harbour authorities that they were missing a lot of vessels arriving at the harbour.
BrainCreators chief executive Jasper Wognum told TradeWinds that it could be put to broader use identifying vessels arriving a windfarm parks, limiting the need for around-the-clock surveillance.
The system is also operating at smaller marinas in the Netherlands. European policing organisation Europol warned earlier this year that criminal gangs were increasingly targeting smaller ports to avoid the camera systems in operation at major port operations in Rotterdam and Antwerp.
While major Japanese owner NYK last year demonstrated a collision-avoidance system, Orca AI, on an autonomous cargo ship on a 790km voyage, most vessels lack anything more than the most basic connectivity, said Camporeale.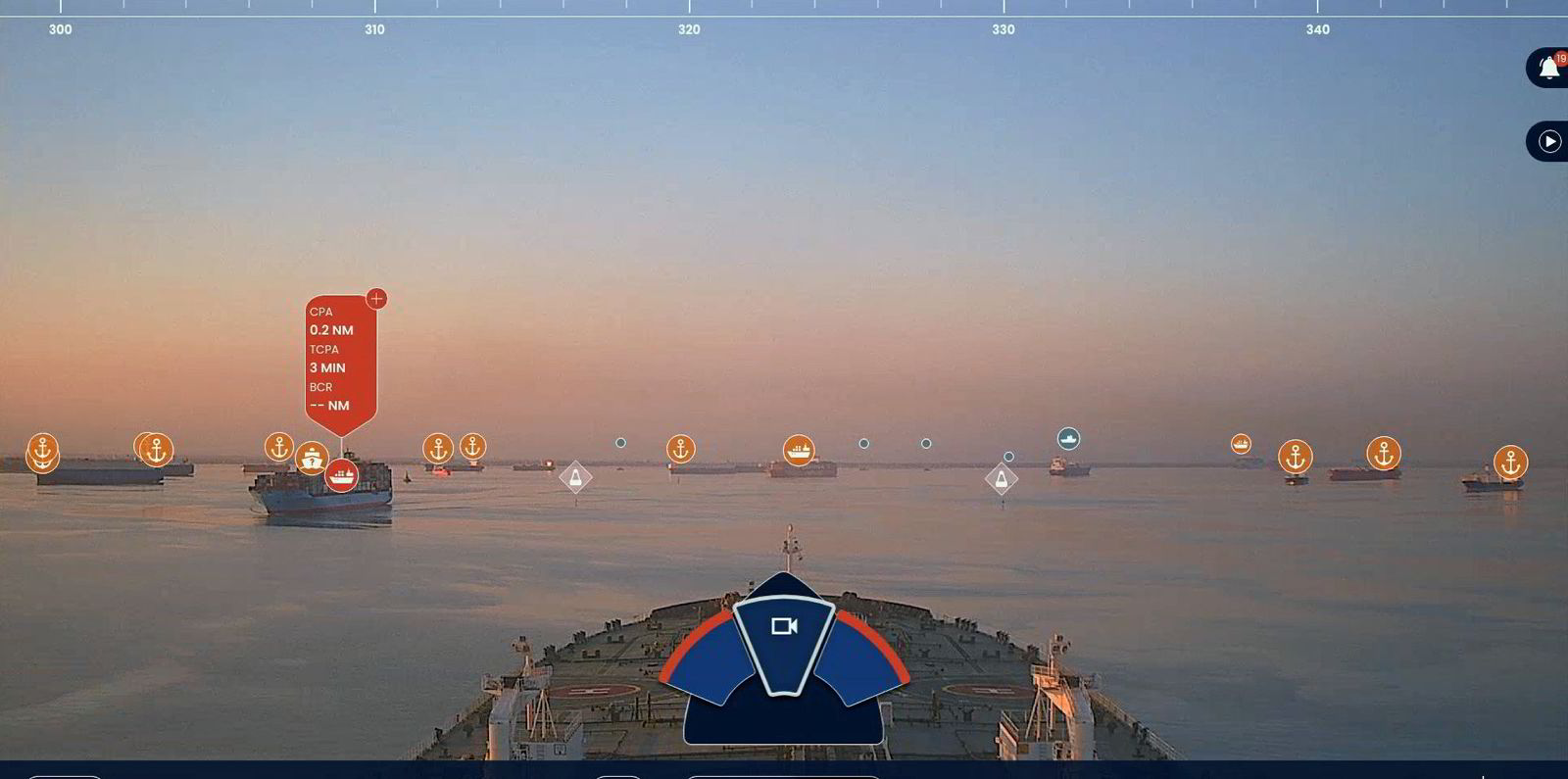 He highlighted how fewer than 30,000 of the 140,000 ships over 5,000 gross tonnes registered with the IMO had sufficient bandwidth to remain connected to the networks needed to run smart systems on ships.
Dr Rory Hopcraft, a lecturer in cyber security at the University of Plymouth, urged caution with the use of AI, saying that it was ill-suited for older ships operating on rudimentary systems.
As ships become part of larger networked systems, these old ships could be weak links that could open up the industry to more malware and cyber attacks, he said.
"I'm still very sceptical of AI, very cynical," said Hopcraft. "There are very useful uses for AI when it comes to emissions and logistics but I still think we need to urge a lot more caution when we're adapting these sorts of technologies moving forward."
He warned that manipulated data could give unexpected results. Concerns have been raised that the development of AI could lead to a loss of skills in the industry, which would remain vital in the event of systems crashing.
Tech lawyer Jonathan Ball, of Norton Rose Fulbright, said that the courts were likely to be busy in the coming years deciding who owns the data used to feed AI systems. And he said questions remained about who would be liable if AI-enabled safety systems went wrong.