When Matthew Costello and Bret Smart started working on Voyager Portal in 2018, they were already convinced that there was a need to iron out the complexities of bulk commodities shipping.
Fast forward to late 2021, and that conviction is paying off after nearly two years that have seen both an unprecedented supply chain crunch and a major shift to remote working.
Before the shipping stakeholders that are now Voyager's customers were managing complex supply chains on spreadsheets and emails, said Costello, chief executive of the Houston-based software-as-a-service (SaaS) company.
After the outbreak of Covid-19, shipping markets have been extremely variable, with swings in freight rates and congestion leading carriers to miss shipments.
"We started with a deep conviction that how the global maritime and shipping industry collaborates and works together, in terms of sharing data and information, is just a completely broken system ... and it's still a broken system," Costello told TradeWinds.
"What has happened over the last two years is that just how broken that system is has really been magnified. When things are changing quickly, you can't rely on the old way of doing things."
Demand for the company's supply chain management platform has fuelled rapidly rising revenue, allowing Voyager to raise nearly $10m in funding from several venture capital firms and other investors.
The latest round of funding saw it pick up $8.4m in series A funding from investors led by Oman's Phaze Ventures and other venture capital funds, as well as digital freight forwarder Flexport.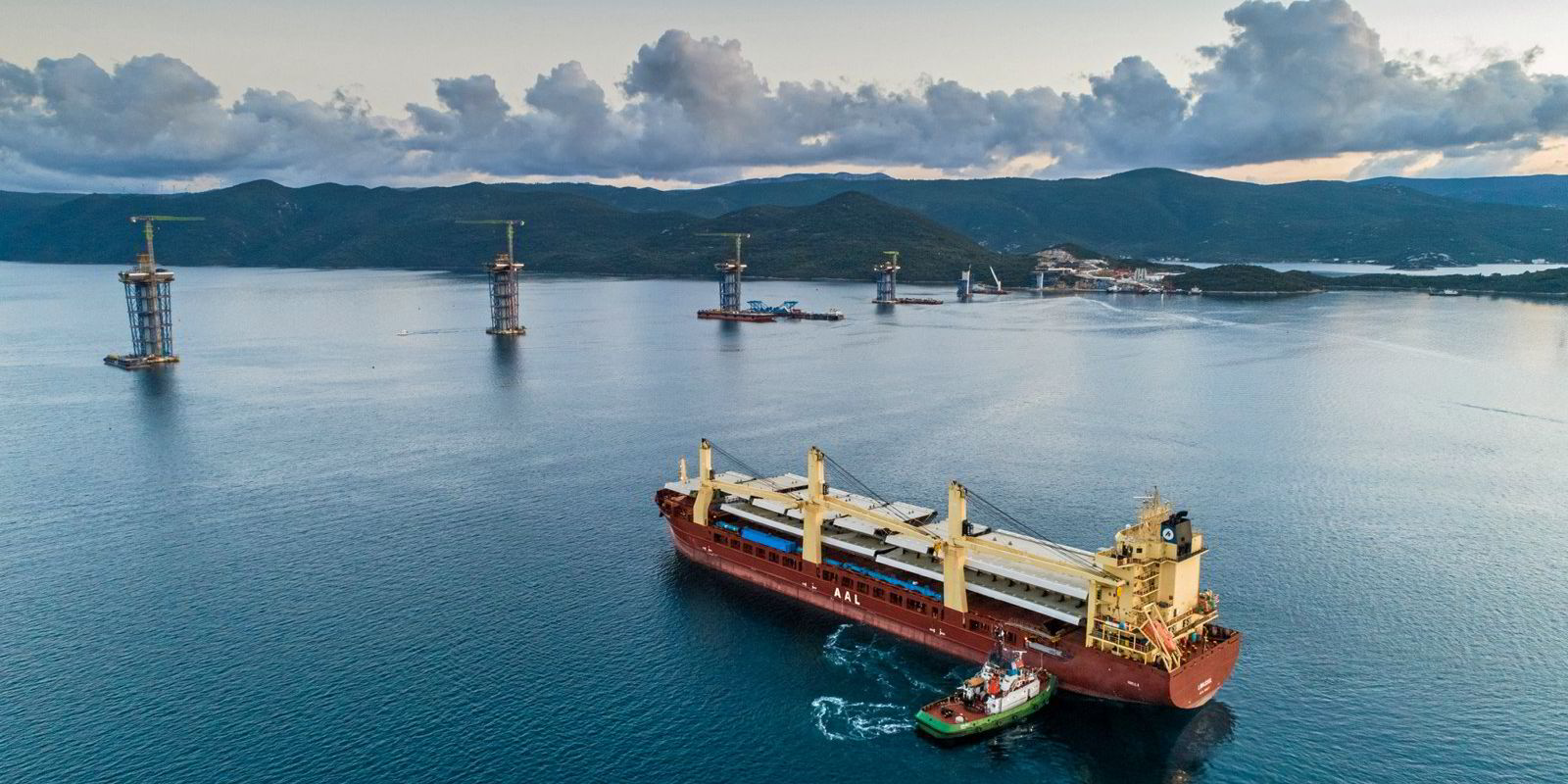 The company's supply chain management software allows customers to manage workflows around moving a cargo, including procuring freight, vessel nomination, charter contract signing and demurrage calculation, and they can bring counterparties, brokers and freight forwarders into the system to collaborate.
And the Voyager platform offers users a chance to analyse trends across the supply chain and track shipments.
The company touts the platform's low-code architecture as a key advantage, allowing for easy adoption and integration with users' own systems.
The platform is primarily focused on bulk commodities, but customers also use it to manage project cargo and breakbulk shipping, as well as supply for the offshore oil and gas sector.
Key customers include energy companies Equinor and OMV, as well as the Global Shippers Association.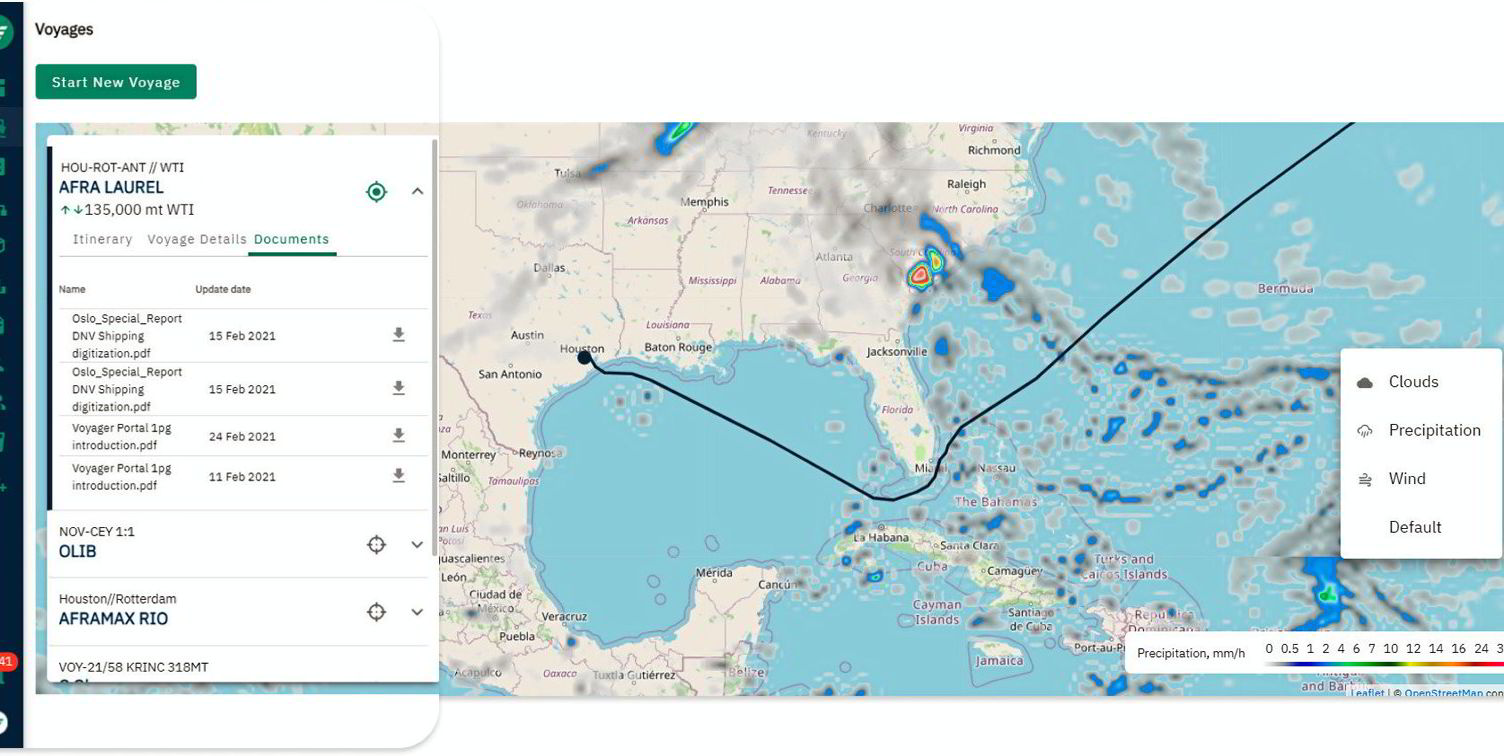 The company plans to use the new infusion of cash to develop the platform further, so it can provide predictions and suggest workflows that will allow users to tackle the changes it forecasts in the supply chain.
"It's taking this low-code workflow concept even deeper with our customers to handle more use cases, more predictivity, more prescriptive capabilities," said Costello.
Snapshot
Voyager Portal is a software-as-a-service company that runs a supply chain manager platform.
Footprint: Headquarters in Houston, with an office in Joinville, Brazil
Leaders: Matthew Costello, chief executive and co-founder; and Bret Smart, chief operating officer and co-founder
Investors: ATX Venture Partners, Blue Bear Capital, Flexport, Greenhawk, Knightsgate Ventures, Phaze Ventures, ScOp Venture Capital, Start-Up Chile, Techstars, Venture Kick and Waybury Capital
Voyager also wants to invest in providing deeper visibility about the supply chain, so it can provide information quickly about events that impact shipments.
The latest round of fundraising for the company comes two years after it reeled in $1.5m in seed funding from investors that included ATX Venture Partners, Blue Bear Capital and GreenHawk Capital.
Phaze, a venture capital firm based in Oman — managing a mix of sovereign wealth and family office cash — was also in that initial funding round before signing on to the latest fundraising.
Also joining the investor base was California-based ScOp Venture Capital, which focuses on helping start-ups scale up their businesses.
The outfit is an investor in logistics platform FreightPOP and was involved in Procore, a system whose collaborative workflow tools for the construction sector are analogous to what Voyager is doing in shipping.
"Marine shipping is a complex process," ScOp managing partner Kevin O'Connor said after the fundraiser. "It involves coordination between many parties ... Voyager dramatically increases productivity while reducing risk."
Another investor in the new fundraiser is Waybury Capital, a California firm that invests in software businesses.
The company's growth is building on what Costello described as a sea change in shipping's mindset toward internet technology.
When the Voyager founders were in the shipping industry — both worked at chemical tanker operator Stolt-Nielsen — there were few people within the sector working to drive digital change, the chief executive recalled.
"Now, you're crazy if you're not thinking about it," Costello said.
This article has been amended since publication to reflect that Waybury Capital is an investor in Voyager.