Microsoft has played a key role in a $34m funding round by Nautilus Labs, a voyage and emissions optimisation platform for shipping.
The deal represents the first time that Microsoft venture capital fund M12 and the Microsoft Climate Innovation Fund have co-invested. The exact amount of how much they injected into New York-based Nautilus Labs was not disclosed.
For Nautilus, the Series B funding brings the company's total capital raised to $48m.
The firm aims to use the new cash to deploy new product capabilities "that support client goals to drive decarbonisation while maximising profits".
"It allows us to triple down on what we've been building and the team that we've been building and bring it to scale inside ocean shipping," Nautilus chief executive Matt Heider told TradeWinds.
Nautilus also wants to hire new science and technology talent that can help build on the differentiated experience of the company's platform and solve problems for customers.
And the outfit plans to use the new cash to expand its footprint to more shipping hubs beyond its current bases in New York, Paris, London and Singapore, with Asia Pacific and Europe high on the menu.
"We really want to continue to grow in a robust way in those hubs around the world, because … so much of the market is not domestic for us. So we have to be a global citizen and closer to our buyers in that way. That also means kind of expanding to new places where we have key accounts and customers."
Nautilus' flagship platform, Voyage Optimization, offers shipowners and operators a solution to identify inefficiencies and lower emissions, by providing machine learning-based predictions to reduce fuel consumption and emissions while maximising commercial returns.
The platform analyses internet-of-things data, along with weather patterns and arrival and departure times.
Heider said that by using Voyage Optimization clients have seen 10% to 12% in fuel savings per journey, with vessels' overall savings potential reaching up to 30%.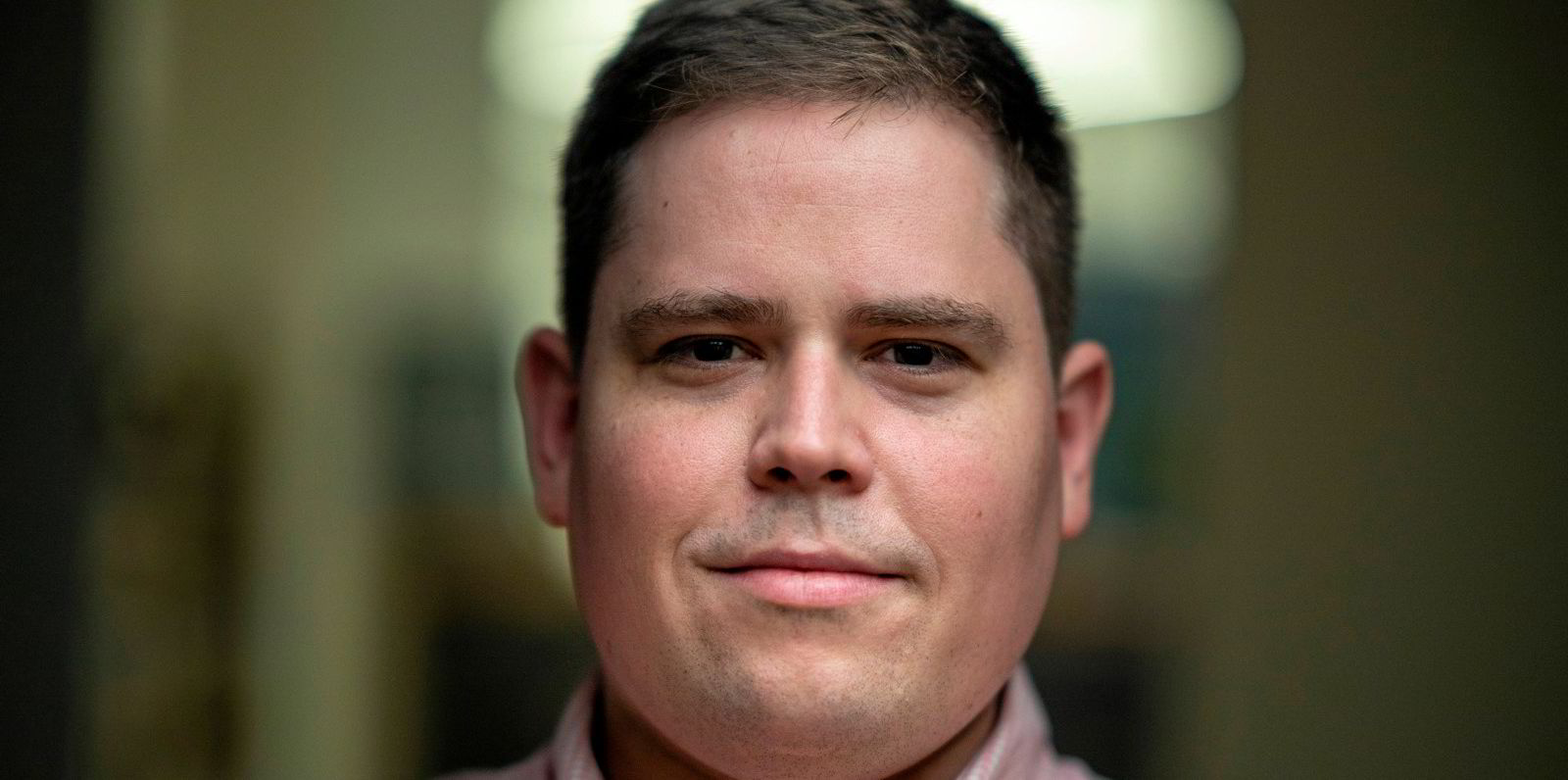 The company's customers and maritime industry partners include Eastern Pacific Shipping, TotalEnergies, Peter Dohle, Pangaea Logistics Solutions, Emirates Shipping Line and Carisbrooke Shipping.
The Microsoft investment represents a marriage of the technology giant's sustainability and venture capital efforts.
M12 invests in early-stage enterprise software companies in order to "empower entrepreneurs with capital, customer connections, and unparalleled access to Microsoft". Its portfolio ranges from gamified quiz app Kahoot to Airmap, which provides air traffic control for drones. M12 invested in Nautilus Labs' 2019 Series A funding round, which reeled in $11m.
The $1bn Climate Innovation Fund focuses on emerging technology solutions in carbon, water, waste and ecosystems.
"Microsoft is committed to accelerating global progress towards a more sustainable future and supporting our partners to deliver outcomes that go beyond exceptional financial returns to drive catalytic environmental and social impact," said Mark Kroese, general manager for sustainability solutions at Microsoft.
"That's why M12 and the Climate Innovation Fund are co-investing for the first time in Nautilus, a business that can be both high-growth and deliver on significant decarbonisation targets at scale."
In addition to Microsoft, other existing and new investors that joined the Series B funding round include NSS Advisors, Systemiq Capital, Root Ventures, Quiety Capital, TMV and Amplifier.