Liner executives such as Eli Glickman of Zim concede they never really saw the crisis in container shipping coming.
But it is hard to imagine things could have worked out better for the Israeli liner operator, which listed on the New York Stock Exchange in January and is already forecasting record Ebitda of $5.2bn this year.
About TW+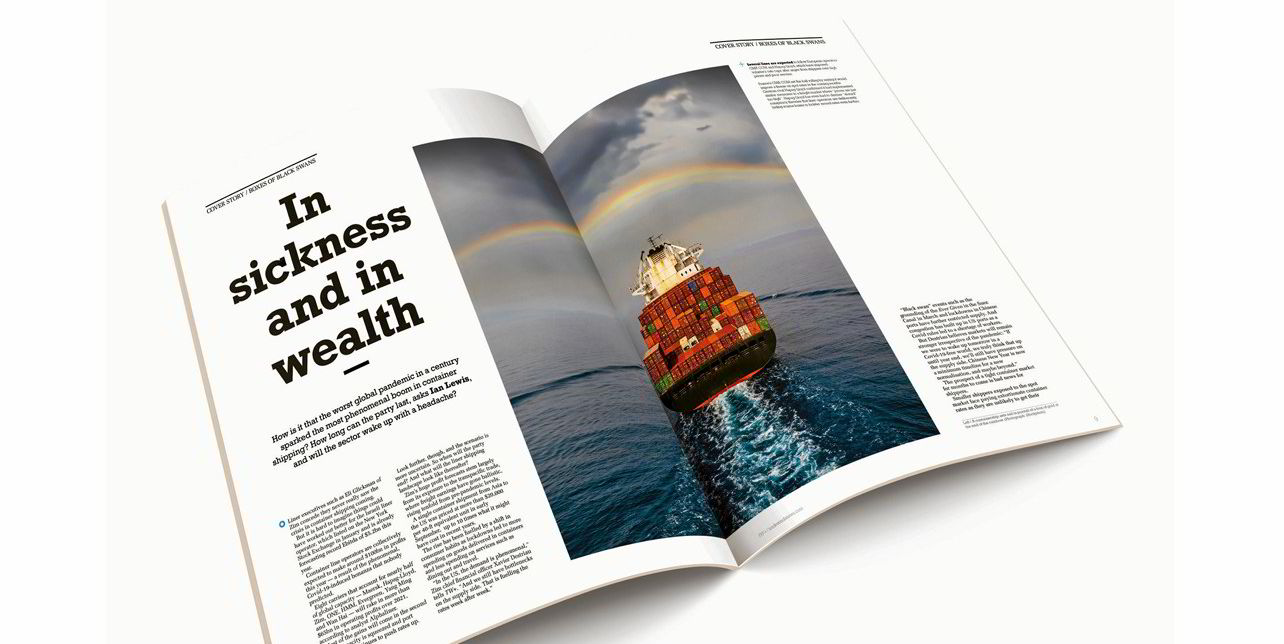 This story is part of the upcoming edition of the TW+ magazine, which unpicks the changes that have occurred over the past 20 months as a result of Covid-19, investigates how shipping is still being reshaped and tries to find out what the permanent effects may be.