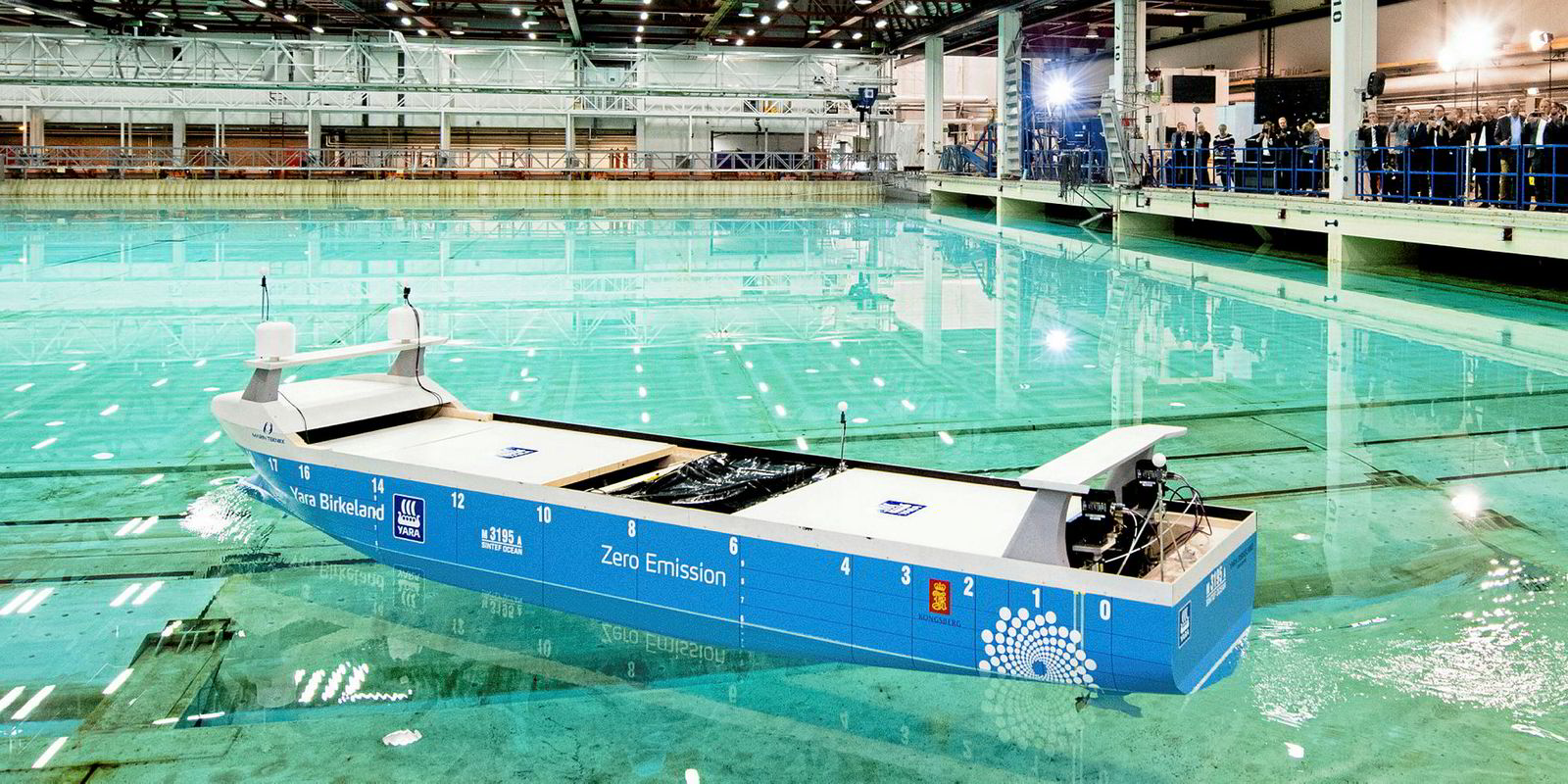 A six-metre, 2.4-tonne scale model of Kongsberg's autonomous, fully electric container vessel Yara Birkeland goes through its paces in the tank.
Photo: Ole Martin Wold
Unmanned ships and the mystery of the missing master
The great obstacles to autonomous vessels are not technological but legal and commercial. For a start, doing away with the role of master would mean a radical rewriting of maritime law. And anyway, do the sums add up?
 

23 November 2017 17:41 GMT
Updated 

23 November 2017 17:41 GMT