Children orphaned by the war in Ukraine will be able to find a new home in Poland with a little thanks to people in shipping.
The Jolly Sailor Society has raised money to buy a building in Orunia, Gdansk, that is being converted into a new home, which hopes to have children in residence in time for Christmas.
Now, the group is looking to raise more money to furnish the home and set up further projects.
The Jolly Sailor Society was the brainchild of Slawomir Ratajewski, who by day works as managing director of the cargo desk at Oldendorff Carriers, with two coal traders from Polish firm Balta.
While visiting his hometown in Poland earlier this year, Ratajewski saw children who had been re-homed from an orphanage in Ukraine. That sparked the initial thought that a new home would be needed for children who had lost their parents in the war.
While The Jolly Sailor Society focuses on fundraising, the project to establish and operate the home is being handled by local charity Wake Up the Hope Foundation, which runs other children's homes in Gdansk and has all the requisite experience. Work on the home is also being overseen by local authorities in the city to comply with regulations and requirements.
But the project needs help in order to have up to 20 children in the house before Christmas. Specifically, it needs help to properly equip the home, which is why The Jolly Sailor Society is stepping up its fundraising work.
"We don't have much time but we need to change the heating system," Ratajewski said. "We'll have to do a lot of work inside of the building to make it more suitable for kids."
He said the project wants to arrange the bedrooms and layout to enable siblings to share rooms and make the house feel like a family home.
"That's why I also want to have a large number of teachers and psychologists to work with these kids," he said.
"We will be hiring teachers and psychologists also from Ukraine, that's the idea — that we also give them the work therapy."
Teachers, psychologists and carers will be able to live in apartments in the same building and will be paid for their work. Widows with children will also be able to live in the home
Empowering people
The Jolly Sailor Society wants to empower people who have suffered traumatic experiences by offering them employment and training opportunities. The society's website, for example, is run by a paralysed man who uses only his mouth.
"We believe in work therapy and giving people something to do, to distract them from thinking about the bad stuff," Ratajewski said.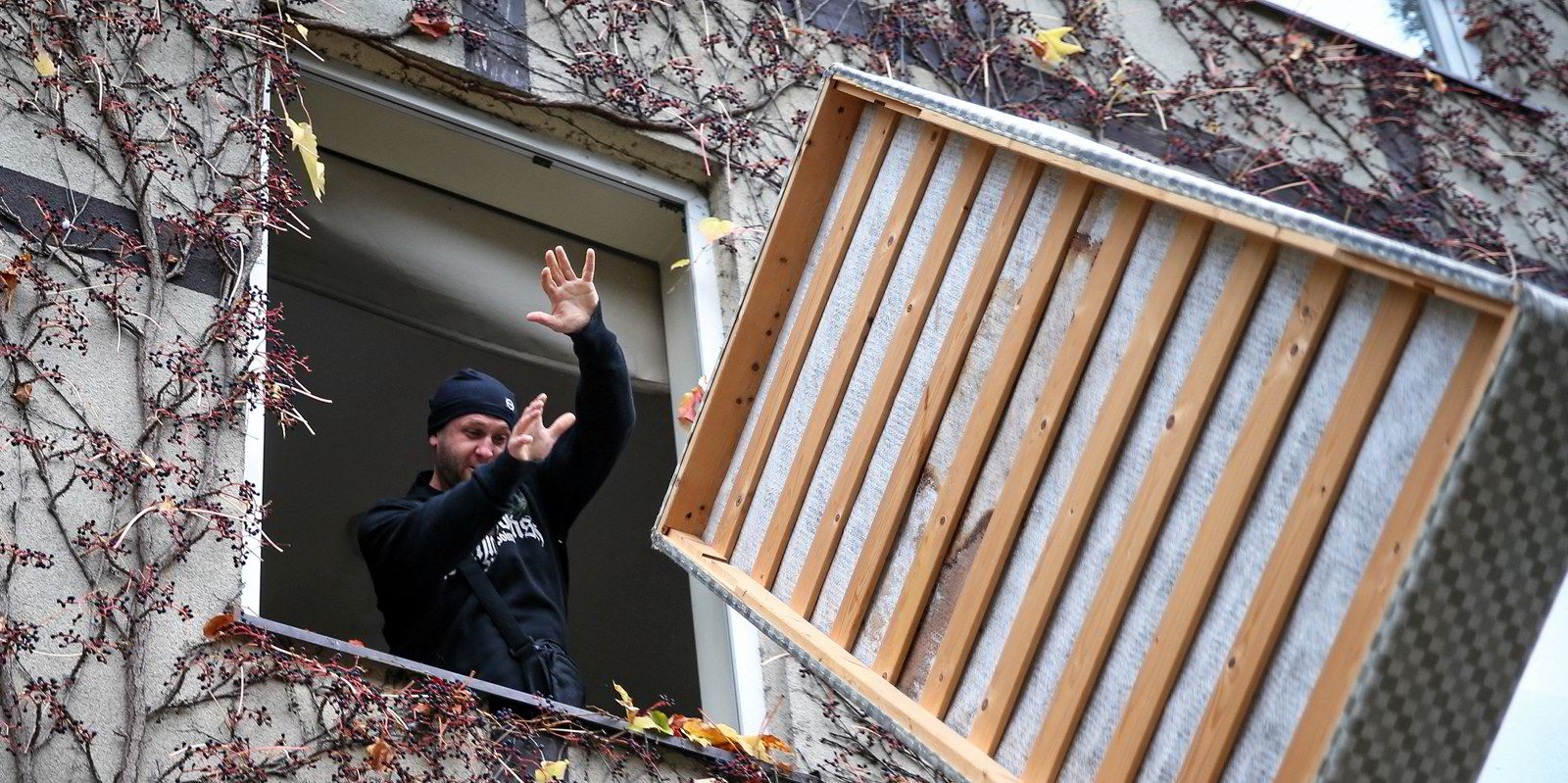 "If you have something to do and you need that, that gives you a bit of a spark."
Ukraine's ambassador in Poland is working with the project and local Polish authorities to offer a home to orphaned children who have suffered trauma during the war and are in need of psychological care.
"We will also have some master bakers that will be showing the older kids how to make the bread, just to, again, give them something to do and something to learn, and maybe give them a job," Ratajewski said.
There is also a plan to open up a bakery on the ground floor.
Broking shops such as Barry Rogliano Salles, Simpson Spence Young and Clarksons have pledged to help the project and Oldendorff, of course, is participating too.
So what can others do to help? Anything at all, Ratajewski said. It could be something as simple as donating money or even items such as clothing or spare furniture.
The Jolly Sailor Society is aiming to raise €1m ($1.02m) for the project.
Future plans
The bigger plan is to open four houses in total — two orphanages and two houses for women hurt during the conflict. All the homes will offer psychological and medical care to the people living there, as well as time to recover in a safe environment.
Of course, there has been a personal toll for people in shipping, with long-standing relationships in both Ukraine and Russia. Since February, navigating friendships and business relationships on both sides has been sensitive.
"It's so confusing, this whole situation," Ratajewski said. "But I think if you were friends with someone before [the invasion], you know what they think and they all hate the situation that is currently happening in Ukraine.
"I don't know one Russian who is agreeing to what is happening."
More information on the project can be found at www.thejollysailorsociety.com