Each week, TradeWinds' print and e-reader editions carry estimates by Signal Ocean of the bulker and tanker sectors' greenhouse gas emissions across the global fleet.
For 2022, the overall picture is not pretty.
In bulkers, dry bulk's total CO2 emissions rose to nearly 192m tonnes, up from just over 188m in the period year. The tanker sector saw an overall rise to 128m from 120m tonnes, according to the data on page 28 of the upcoming edition.
But the data from Signal Ocean, the digital division of Greece's Signal Group, showed a slip in carbon intensity in both sectors. Bulkers saw a dip from 3.59 grams of CO2 per deadweight tonne-nautical mile in 2021 to 3.53 last year, and a fall for tankers from 3.69 grams to 3.62.
The numbers are a reflection of the way that even as shipping increasingly adopts more efficient technology such as eco engines, deploys LNG fuelling and retires older ships, market factors continue to play a major role in the ups and downs of the sector's carbon emissions.
And as Signal Group market analyst Maria Bertzeletou explained to Green Seas, how freight markets influence vessel speeds is a key parameter in the ups and downs of shipping emissions.
The carbon intensity picture brightens for 2023 so far.
Signal Ocean data to 20 February shows the carbon intensity of the bulker fleet has decreased by 5% so far this year compared to the same period of last year, while the tanker fleet's carbon intensity dipped by 2.8%.
Total CO2 emissions in millions of tonnes
| | | | | |
| --- | --- | --- | --- | --- |
| | 2021 | 2022 | 2023 to date | 2023 estimated |
| Bulkers | 188.3 | 191.9 | 26 | 185.9 |
| Tankers | 120.4 | 128.3 | 17.9 | 127.8 |
Source: The Signal Group
Bertzeletou said a major factor in the difference is vessel speed.
Tanker spot rates, particularly in the crude sector, have been on the rise, while bulkers have struggled at the start of the year. That is because bulkers are slowing down in slow markets.
Signal Ocean data shows average speeds of capesize bulkers so far this year are below those of the same periods of both 2021 and 2022.
"We have a different freight market dynamics that lead to a significant reduction in vessel speed," she said. "In the tanker segment, they are not forced to apply that slow-steaming policy."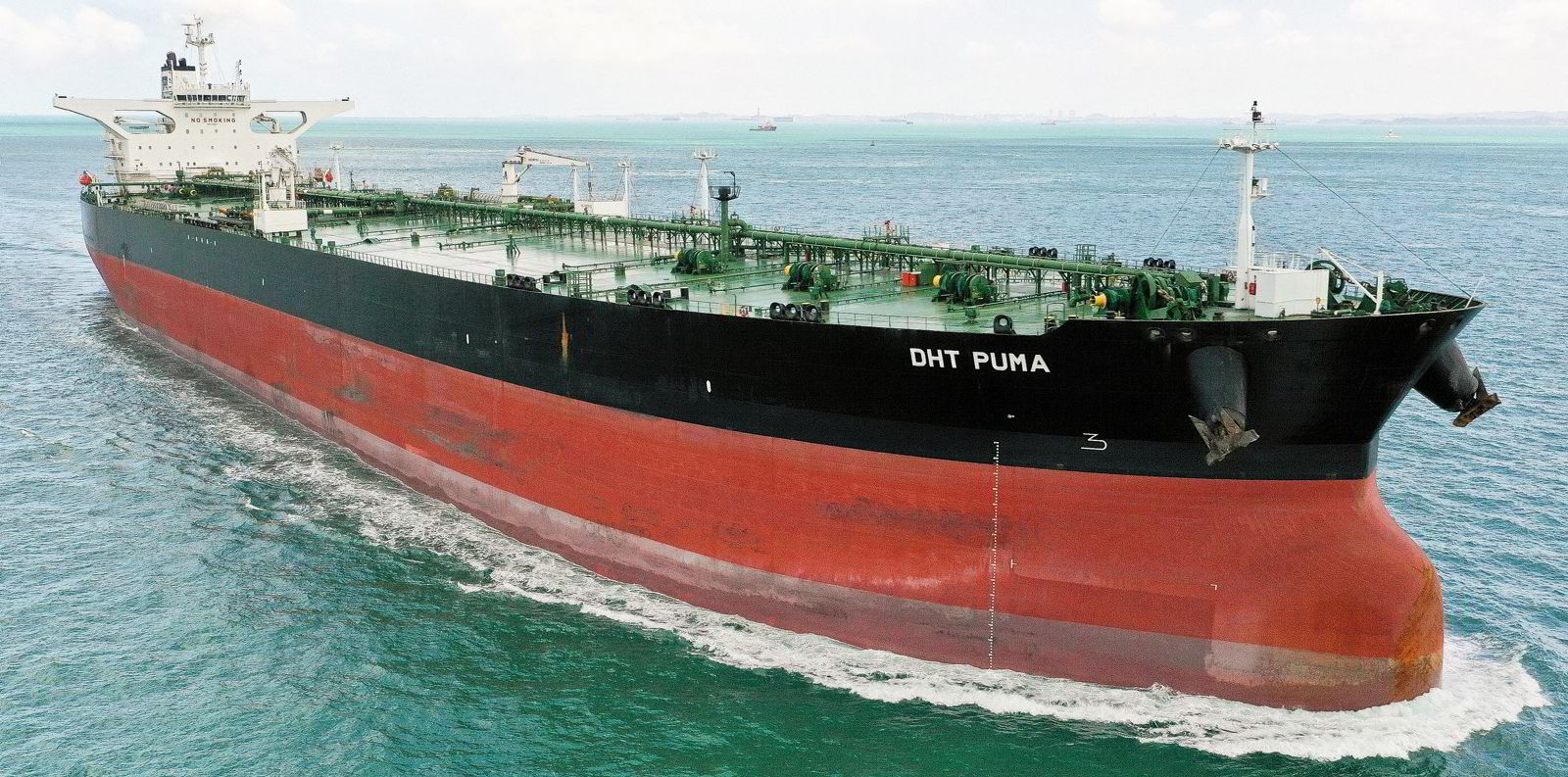 The largest tankers — VLCCs — have started 2023 at higher average ballast speeds than January and February of the prior two years, continuing a period of faster steaming that started in the second half of 2022. Bertzeletou said the speed of ballast legs, which is when ships have no cargo, tends to swing more with freight market dynamics.
And how the market forces influenced vessel speed also played out between different segments.
Change in carbon intensity in start of 2023
Bulkers
Tankers
VLOC
-5.4%
VLCC
-1.4%
Capesize
-5.4%
Suezmax
-0.3%
Panamax
-5%
Aframax
-5.7%
Supramax
-8.3%
Panamax
-0.2%
Handysize
-5.9%
MR
-4.10%
All
-5%
All
-2.8%
Source: The Signal Group
For example, Signal Ocean estimates that supramax bulkers have seen their carbon intensity drop on average by 8.3% so far this year, compared to the same period of last year. This also compares to just 5% for panamaxes.
In tankers, suezmax crude tankers have seen robust spot rate improvements and their carbon intensity has slipped by just 0.3% compared to the beginning of 2022 but, in a less frothy product tanker market providing more incentives to slow down, carbon intensity has fallen 4.1% compared to the first several weeks of last year.
Subscribe to Green Seas
Get our weekly newsletter on sustainability, ESG and decarbonisation to stay on top of the developments as the shipping industry faces pressure to transform.
But Bertzeletou pointed to changes in weight of speed in the years ahead as eco-design vessels and those with alternative fuels make up a larger share of the fleet.
She pointed to data from classification society DNV that shows the LNG-fuelled fleet will rise from 354 vessels last year to 876 in 2028. LPG-fuelled vessels will grow from 65 to 151. And by 2028, there will be an estimated 84 methanol-powered ships.
But for now, the impact of freight market dynamics on speed will remain a major driver in vessel emissions.
_______________
More on the environment and the business of the ocean
_______________
Podcast: As the Northern Lights shine, future of shipping carbon draws nearer

The audio edition of Green Seas explores how shipping companies, seeing the potential for global demand for carbon capture and storage, are eager to get into this nascent business that could see significant growth.
Baris Dolek, the CO2 shipping commercial manager at Northern Lights, told the podcast that his company has been talking to potential industrial customers in north-west Europe for years.
"We see significant demand," he said. "We have no doubts that CO2 shipping in north-west Europe will be significant. Significant flows need to happen."
Click here to listen, or subscribe on Google Podcasts, Apple Podcasts, Stitcher, Pandora, Spotify and Soundcloud.
_______________

Methanex and MOL claim first-ever net-zero voyage using bio-methanol

TradeWinds' Gary Dixon reports that Canadian producer Methanex and Japanese shipowner Mitsui OSK Lines say they have completed the first-ever net-zero journey across the Atlantic using bio-methanol.
The dual-fuel, 51,000-dwt methanol tanker Cajun Sun (built 2016) headed from Geismar in the US on 17 January and arrived in Antwerp, Belgium, on 4 February.
The ship is operated by Methanex subsidiary Waterfront Shipping and chartered from MOL.
_______________
P&O Maritime to launch zero-emission cable layer for wind sector

Dubai-based offshore giant P&O Maritime Logistics and Services is to expand its small foothold in the wind energy sector with a "step changing" zero-emission cable-laying vessel, Jonathan Boonzaier reports.
The company will convert one of its multi-carrier cargo vessels for the role, equipping it with alternative energy power systems.
The ship will emerge in the third quarter of 2024 with a state-of-the-art battery system, as well as a low-fuel consumption propulsion layout for green methanol fuel.