Sunday: A European Union embargo on Siberian oil products kicked in ahead of an expected military push by Russia in Ukraine.
Monday: A suspected Chinese spy balloon over the US threatened to implode attempts to rebuild better trade relations between these two superpowers.
Tuesday: A gigantic earthquake in Turkey and Syria killed more than 5,000 people and stopped loading of containers and oil in key ports.
Three days into the week and the maritime world is reminded how "business as usual" planning remains an aspiration slapped on a corporate spreadsheet.
You can study tonnage supply and demand figures while fending off arbitration claims over failed merger and acquisition deals, as John Fredriksen has just done.
But real-world events are totally unpredictable and throw off course the best-laid plans. The shipping world must be flexible as well as entrepreneurial.
And that's without ever-changing marine regulations around decarbonisation and safety such as India's decision to ban all ships over 25 years old.
The introduction of a wider import ban on Russian oil products could have been the most disruptive of recent events in the short term.
But there was little sign of the earlier panic that had sent freight rates to two-year highs when the December embargo came into effect on Moscow's crude exports.
VesselsValue reported rates for mid-range product tankers had actually fallen in the run-up to Sunday as owners waited to see what impact the latest restrictions would have on chartering activity.
This situation could change, as could the wider conflict in Ukraine, which has already had a huge impact on tanker and dry bulk markets.
There is perishingly little hope that the conflict will be ended quickly and Russia, which clearly expected a quick and decisive victory, is digging in for the long haul.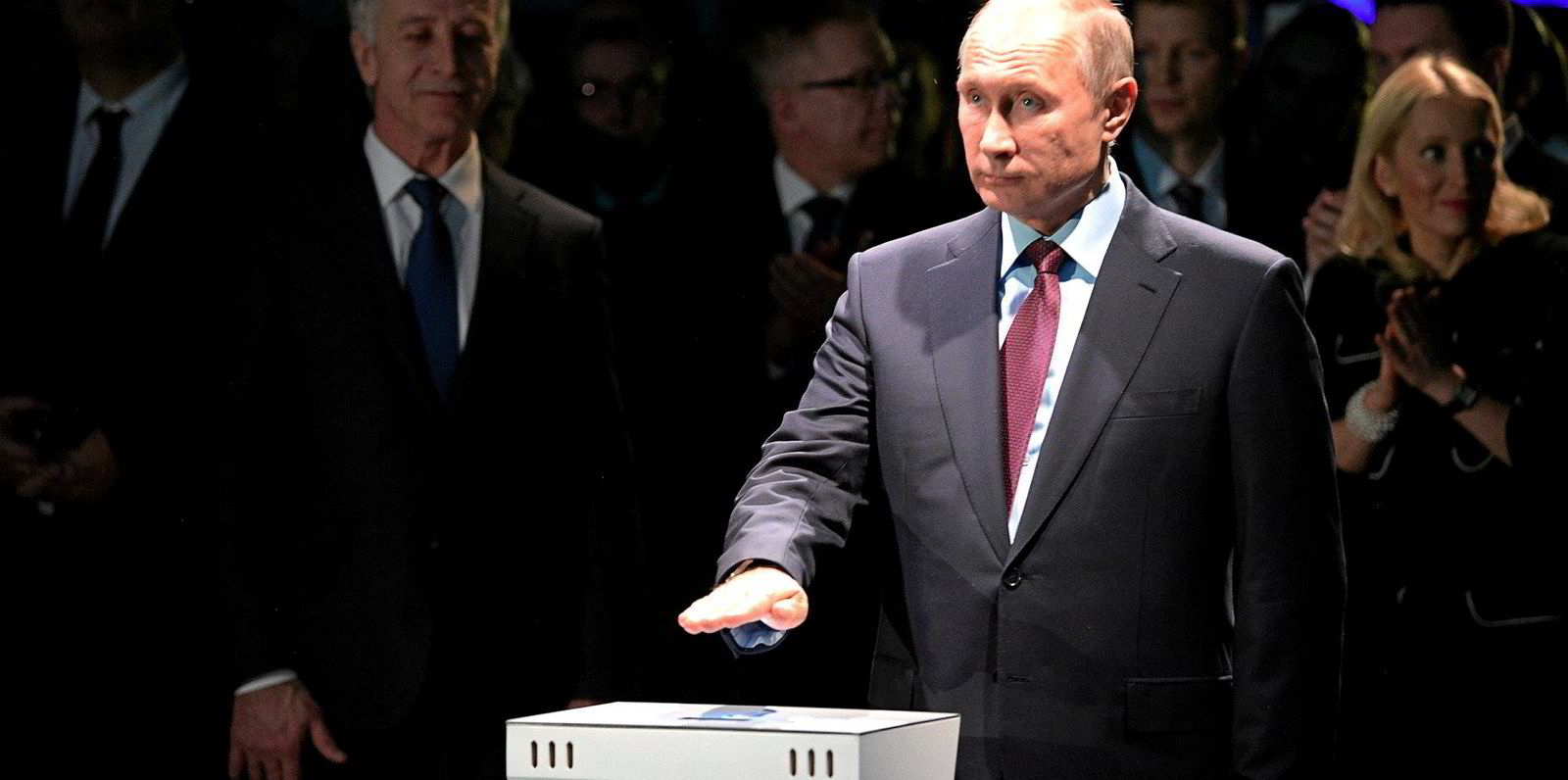 Vladimir Putin is expected to press the button on a new offensive in the coming weeks as the West becomes increasingly drawn into arming Ukraine.
It is no wonder that United Nations secretary general Antonio Guterres warned on Monday that the world risked getting sucked into "a wider war".
There is increasing fear also that China could use the US and the West's distraction with Ukraine to launch its own attack on Taiwan.
That is the subtext to the war of words over what the Chinese balloon that crossed US airspace was doing before it was shot down by the American military.
Beijing described this attack on what it claimed was an unmanned civilian airship as a "serious violation of international law" that had damaged bilateral relations.
Washington accused China of spying and cancelled what was meant to be a relations-building visit to Beijing by secretary of state Antony Blinken.
Confidence in the future of the global economy and international shipping trades had been buoyed by Chinese leader Xi Jinping's decision to loosen restrictions on Covid lockdowns and hopes that he would be able to rebuild sour relations with the US, a key trading partner.
The balloon saga threatens to let the air out of a rapprochement for the time being, not least because a serious potential security breach has deeply embarrassed President Joe Biden at home.
All these geopolitical machinations with all sorts of potential maritime implications are knocked into a corner by the human tragedy unfolding in Turkey and Syria.
The ports of Iskenderun and Ceyhan were hit, by a fire blazing on a container terminal at the former and oil exports halted from the latter.
Aerial drone shots at Iskenderun show containers thrown around the quayside like bits of Lego, while the transport ministry said some "docks collapsed".
At Ceyhan — on the eastern Mediterranean almost 100 miles (160 km) from central Turkey where the earthquake occurred — oil flows were halted amid reports of pipeline leaks.
The Turkish port is the important exit point for the giant Baku-Tbilisi-Ceyhan pipeline from Azerbaijan and the Kirkuk-Ceyhan link with northern Iraq.
It was little surprise to find global oil prices rising to $82 per barrel amid fears of supply shortages due to the Ceyhan shutdowns.
The chances are some of these Turkish dockside operations will be back in action shortly, but shipowners have been reminded to expect the unexpected.