1. Big tankers are back…
And with the backing of some of the biggest names in the business. When Frontline's Lars Barstad, Capital Maritime & Trading's Evangelos Marinakis and Angelicoussis Group's Sveinung Stohle say they are committing money to the market, it's time to take note.
The driver is a newbuilding orderbook at 30-year lows that will deliver virtually zero net fleet growth in the next three years, with demand fuelled by the world's continued thirst for oil and more tonne-miles due to the trade route disruption of the war in Ukraine and Western sanctions against Russia.
As Clarksons' finance guru Erik Helberg joked at the start of his tanker seminar: "Those who want to save the world can leave the room now, but if you want to make money, please stay!"
2. But not for the reason you thought...
Because this is not just a fleet supply-and-demand play. It is an energy transition play.
Those big players are looking to have the most fuel-efficient fleets on the water to remain at the front of the pack in terms of competitiveness.
It is about retrofits of efficiency technology and implementation of efficient operating and management processes.
In terms of newbuildings, it is about looking at lower-emission ships rather than zero-emission ships for the medium term. Stohle told the TradeWinds Shipowners' Forum that the Angelicoussis Group is super-bullish on LNG as a fuel (and as a cargo, of course). Marinakis has the same strategy with similar LNG dual-fuel suezmaxes as part of his colossal 55-ship newbuilding orderbook.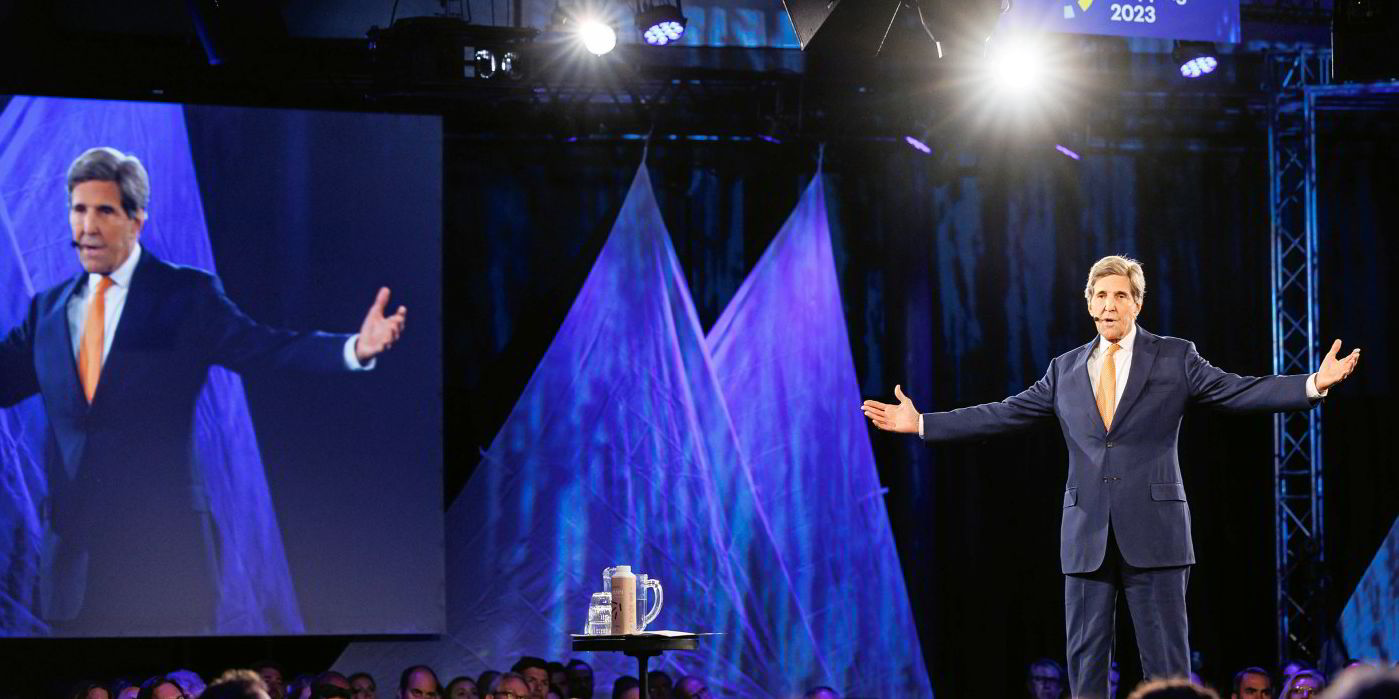 Climate change campaigners will be legitimately concerned about the lack of drive for net zero, or even absolute zero carbon emissions from shipping.
Yet those big players believe this is about doing what can be done today to start bringing down emissions over the next 15 years.
3. The cash is waiting, but uncertainty is a drag…
Shipowners worldwide have made about $779bn before newbuilding investments in the past three-and-a-half years, according to Steve Gordon of Clarksons.
Balance sheets are strong as debt has been paid down. The impact of the end of "free money" as interest rates have risen? It is only noticed in newbuilding finance.
This is a generational shift whose importance is hard to over-emphasise. The contrast is stark with much of the past 15 years since the global financial crisis, when debt management was front and centre across the industry.
Listed companies have become yield stocks — "cash machines" — pledging to pay dividends across the shipping cycle. Private shipowners struggle to find a safe home for their cash as they consider the next round of investment.
What is stopping that is the continued uncertainty over future fuel choices and potential regulation change. Why risk reckless spending when business is good today?
4. Shipping's not-hard-to-abate but big opportunity…
One of the quotes of the week came from Norway's climate and environment minister, Espen Barth Eide. "We shouldn't think of this as a hard-to-abate sector. We should think of it as a big opportunity sector," he said.
Eide's Labour-led government is hardly the flavour of the week in Norway's business community for its tax policy, but some of those who heard him speak at the Nor-Shipping Ocean Leadership Conference said they were impressed with his tone.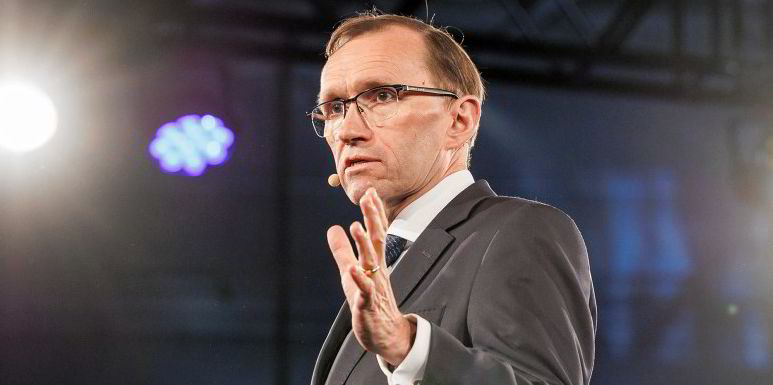 Norway now has the world's fourth-largest fleet by value, rather than cargo capacity, behind only Greece, China and Japan.
That goes a long way to explaining Norway's leading role in the new generation of maritime hardware and software innovation that reinforces Oslo's position as a global shipping centre.
5. Because shipping matters on a global scale…
John Kerry's barnstorming speech to close the Nor-Shipping Ocean Leadership Conference was a masterclass.
All those who saw his speech were struck by its impact and the call to arms, likening this generation's fight to prevent climate change to Europe's fight against fascism.
But this was about more than rhetoric. It was emblematic of a new world order that is emerging, in which shipping is a key consideration at the heart of political power.
For the US presidential special envoy on climate — and secretary of state under Barack Obama — to spend time and energy engaging with key shipping leaders shows the importance now placed on maritime trade.
6. And the US is calling for deeper carbon cuts, faster…
Those who saw Kerry speak but were inclined to dismiss it as a rather empty speech were clearly not listening closely enough. Perhaps they were distracted by the stardust he scattered.
Kerry was talking about accelerating the rate of carbon emissions reduction to zero, beyond just net zero.
The US argues this is based on the latest science and that unless radical action is accelerated, climate change risks getting out of control.
7. Although some are urging caution…
Such arguments unsettle some at the heart of the process to agree on a more ambitious long-term carbon reduction target in talks between member governments of the International Maritime Organization over the next six weeks in London.
They are privately concerned that it will derail the fragile consensus that appears to be forming around somewhat more ambitious targets, at least.
What will the shape of success at the IMO look like? That very much depends on where you stand.
8. Climate action is starting, but progress is slow...
Back in the practical world of shipping today, a ground-breaking survey revealed grounds for optimism that bigger shipowners are starting to step up their emissions reduction plans.
But the Global Centre for Maritime Decarbonisation and Boston Consulting Group survey of 128 shipowners with more than 14,000 ships revealed that many, especially smaller, shipowners are yet to take many available and practical solutions to improve efficiency and cut emissions today.
There is clearly a long way to go.
9. And what a glorious place Oslo is in summer…
Nor-Shipping 2023 will go down as one for the ages. After Covid-19 led to a delay of the planned 2021 Nor-Shipping to a more toned-down event last year, the past jaded cynicism of trade shows had vanished. Passionate debate, technology innovation and relentless networking proved potent.
With the sun blazing down on Aker Brygge all week long, everyone was smiling as they partied with TradeWinds on the Christian Radich to mark the end of a memorable week.