Shipping connects the world. This has been the case for millennia, but it holds truer in our globalised era than ever before. Today, 80% to 90% of global trade is transported by ships.
As one of the world's largest and most important shipping nations, Denmark and Danish companies have a significant stake and interest in global oceanic traffic. Given the pressing battle against climate change, a green transformation of this sector becomes imperative.
The decarbonisation of shipping is such a monumental task that no one can tackle it alone. No region, no country, no shipping company — it requires collaboration and collective action.
Even though Denmark is one of the world's major shipping nations, we are a small country. Dialogue and outreach are, therefore, embedded in our DNA, and Denmark has long advocated for ambitious climate goals within the industry.
We are accustomed to working closely with global partners through international organisations, and this approach will be a key part of achieving our ambitious climate goals. That is why the Danish delegation organised meetings among a diverse group of countries to discuss the path forward towards a climate-neutral global shipping industry at the United Nations General Assembly.
Therefore, we saw it as a significant leap forward when all 175 member countries of the UN's International Maritime Organization agreed this summer that global shipping should be climate-neutral by or around 2050. This was a historic moment.
Follow-through more important than vision
But, of course, more is needed. Without follow-through, it will remain just a moment. The strategy needs to be transformed into a reality.
We must ensure that we agree on getting the right economic and technical measures in place. A global pricing mechanism putting a price on ships' greenhouse gas emissions should be established to ensure that green fuels are not significantly more expensive than fossil fuels, as is often the case today.
Furthermore, adequate funding must be provided to facilitate a just and equitable transition for developing countries. The entire world must be part of this transformation.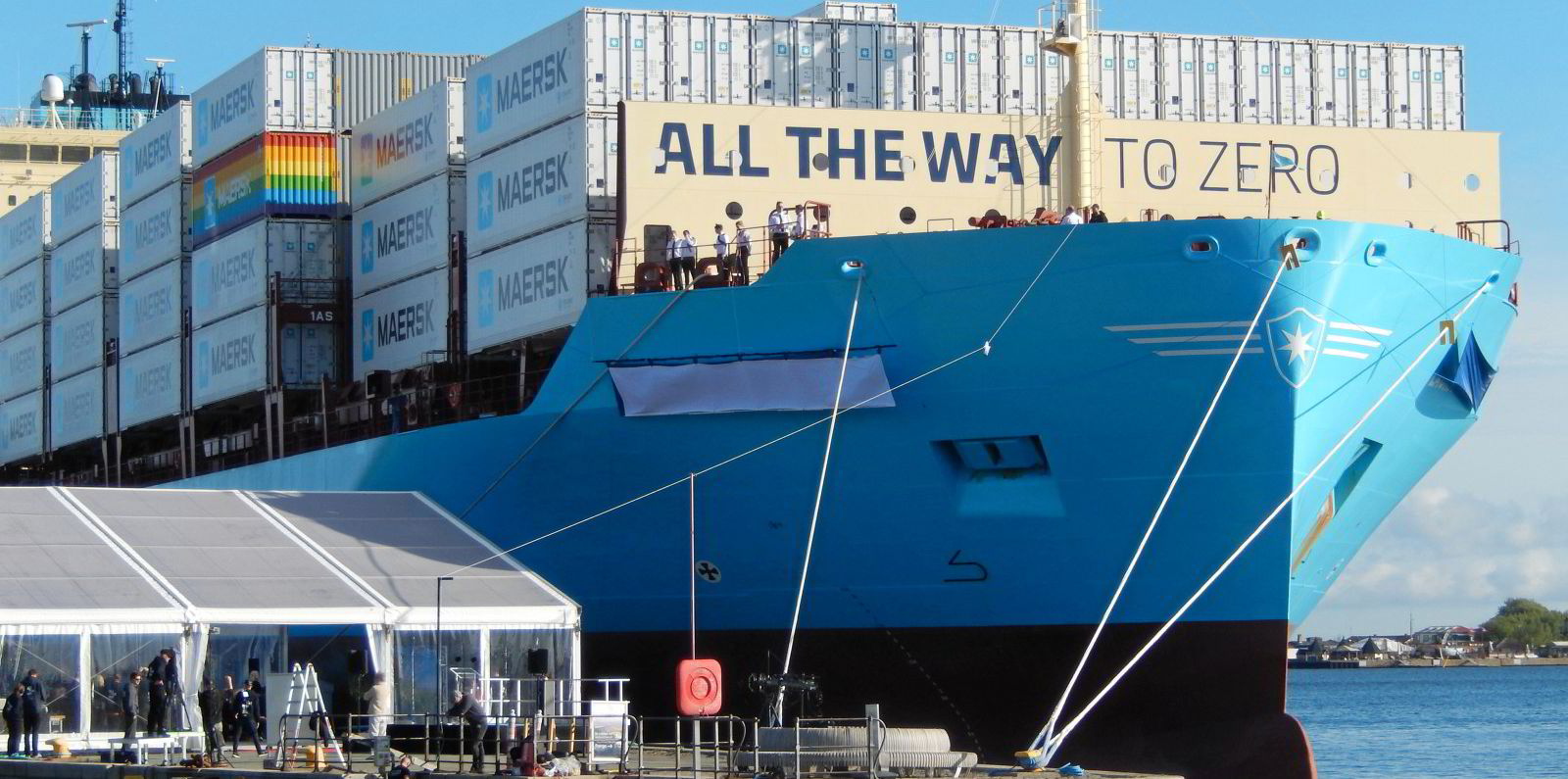 There's also a need for consensus on technical measures, ensuring that everyone agrees on what it genuinely means for fuel to be considered green. It might sound trivial, but this clarity is essential for the agreement to genuinely take effect.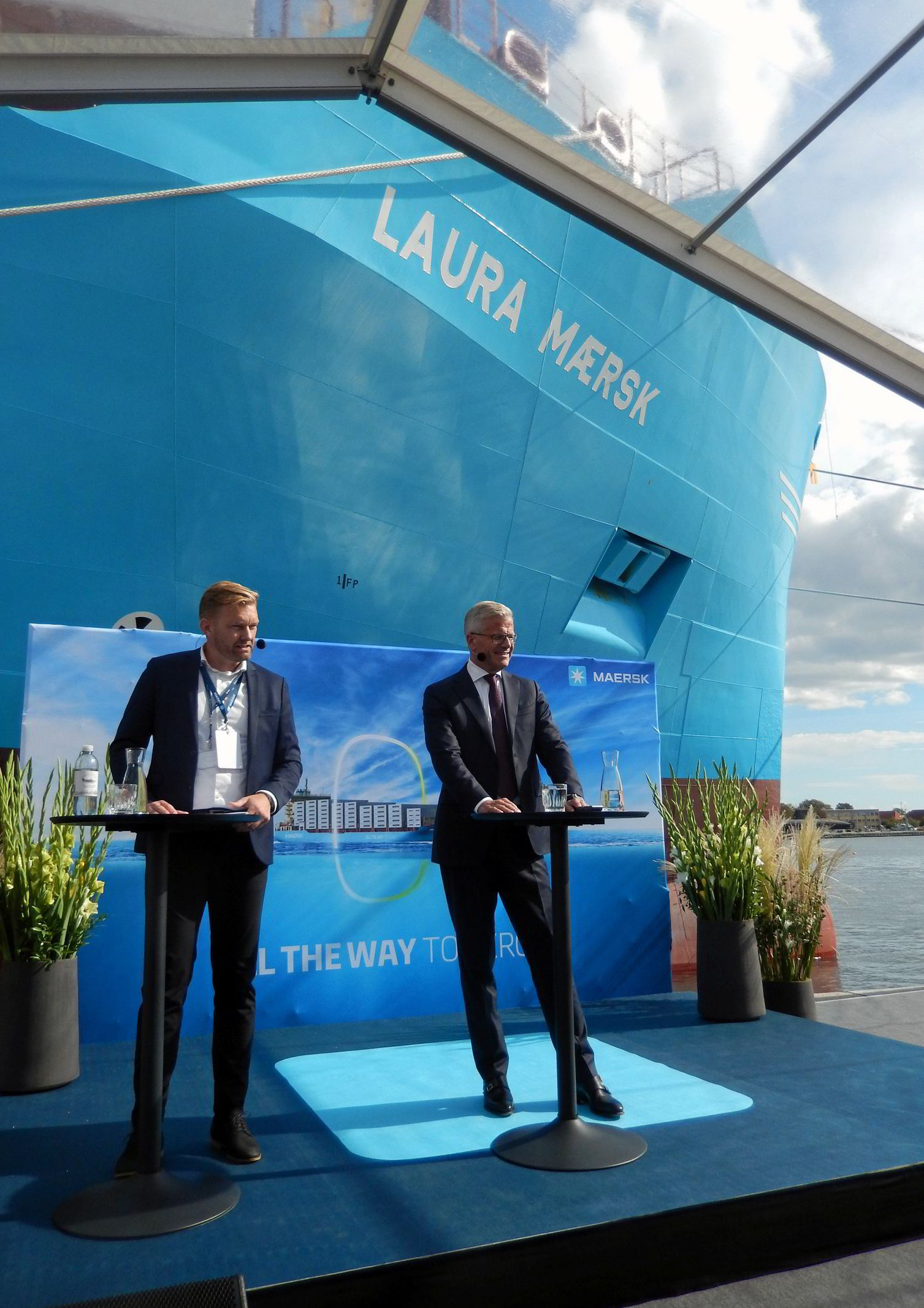 However, we need to acknowledge that countries start from diverse points. Not all nations have initiated their green transitions like Denmark. So, as we commence negotiations to establish global regulations to be in place by 2025 and effective by 2027, we must respect these differences and work diligently to engage everyone.
The green transition of shipping brings forth tremendous opportunities. The production of new green fuels demands enormous energy, and fortunately, many countries in the Global South possess extensive solar capacities. This positions them to become energy exporters and thus support the green transition of shipping.
Danish shipping companies are already well underway in acquiring green vessels. Recently, Maersk's new green e-methanol ship, the Laura Maersk, was christened here in Copenhagen by European Commission president Ursula von der Leyen. It was a significant event, not only for Europe but for the entire world, as von der Leyen rightly emphasised.
A shared planet demands shared solutions, and shipping emissions are so significant globally that we cannot afford to fail.
We need to come together — governments, authorities and the shipping industry — and together face the substantial challenges in the coming years.
This is a formidable task that we are proud to be part of and lead.
We may be a small country, but we are a maritime super-power with the ambition to make a difference for shipping and the planet.
Morten Bodskov is Denmark's minister for
industry, business and financial affairs.
Anne H Steffensen is the CEO of Danish Shipping.
Do you have an opinion to share?
Email: news@tradewindsnews.com