Yilport Holding has appointed a veteran liner manager to lead the international port operator alongside founder, chairman and chief executive Robert Yuksel Yildirim.
Boris Wenzel, a former CMA CGM executive, will take over as Yilport co-CEO from 1 September, the Istanbul company announced on Wednesday.
Wenzel is the second former CMA CGM executive to hold the position.
The French executive replaces Nicolas Sartini, a trusted lieutenant of CMA CGM's Saade family who was appointed co-CEO at Yilport in January 2021.
Sartini left the post earlier this summer, a Yilport official said, without elaborating.
Hiring former CMA CGM executives is not unusual for Yildirim, whose family owns a 24% holding in the French liner giant.
Rapidly expanding Yilport is the world's 11th-biggest port operator and plans to make the top 10 by 2025.
With terminals and onshore logistics centres in Turkey, Portugal, Italy, Spain, Sweden and across Latin America, Yildirim is setting his sights on the US and Canada.
"My main goal is North America," he told TradeWinds last month.
Wenzel was hired as part of efforts to achieve that ambition.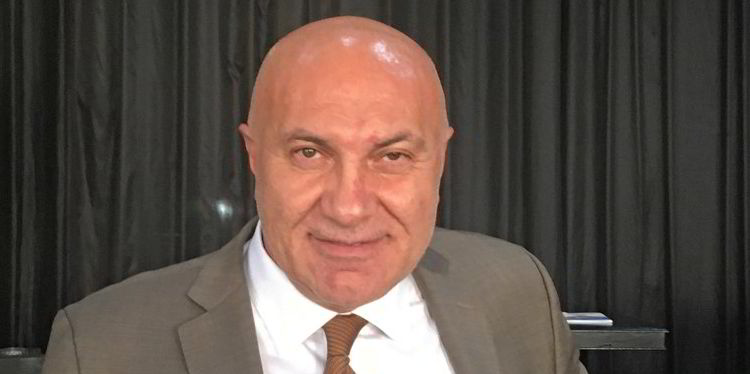 "Mr Wenzel will play a key role in helping our company to reach our goal to rank among the top 10 international container terminal operators," Yildirim said.
Wenzel said he shares the goal: "I am very honoured and excited to join Yilport Holding to support Mr Robert Yildirim in his vision… it is a unique challenge and opportunity that I could not miss."
Born in Paris in 1968, Wenzel has a record in growing businesses.
Between 2016 and 2021, he was managing director of Terminal Link SAS, a joint venture between CMA CGM and China Merchants Port. Under his leadership, it grew from 12 to 21 terminals worldwide.
In addition to co-leading and expanding Yilport, multilingual Wenzel will navigate strategy, oversee investments and monitor high-quality performance for clients.