A tanker that went missing in the Gulf of Guinea after a suspected pirate boarding has been found and its crew members are safe, Singapore's maritime authority said.
The announcement came six days after the Hai Soon Diesel Trading's 6,100-dwt chemical and product tanker Success 9 (built 2003) was boarded some 300 nautical miles (556 km) off Cote d'Ivoire.
"All crew are safe and in good health," the Maritime and Port Authority of Singapore (MPA) said.
The disappearance was the second by a tanker off Africa's western coast in less than a month.
The hijacking of Monjasa's 13,700-dwt product carrier Monjasa Reformer (built 2003), which was seized by pirates on 26 March while it was around 140 nautical miles off Congo's Pointe Noire, broke a lull in pirate attacks in the region. The vessel was found 31 March, but six crew members had been kidnapped.
The Success 9 was boarded by "unidentified persons" on 10 April, when communications with the ship were lost.
During the search, the MPA had been coordinating with Hai Soon, as well as multinational agencies through the Singapore-based Information Fusion Centre and the Monrovia Regional Maritime Rescue Coordination Centre in Liberia.
"A huge thank you to the Maritime and Port Authority of Singapore team for your relentless effort to locate the ship," Singapore transport minister S Iswaran said on LinkedIn. "I wish the crew a safe return back to Singapore."
Also aiding the hunt were Maritime Domain Awareness for Trade — Gulf of Guinea, as well as navies, coastguards and maritime administrations from France, Cote d'Ivoire, Ghana, Guinea, Liberia, Sierra Leone and Nigeria.
Commercial ships aid search
Commercial ships in the area also helped look for the Success 9.
In fact, another Monjasa-controlled tanker was instrumental in finding the vessel.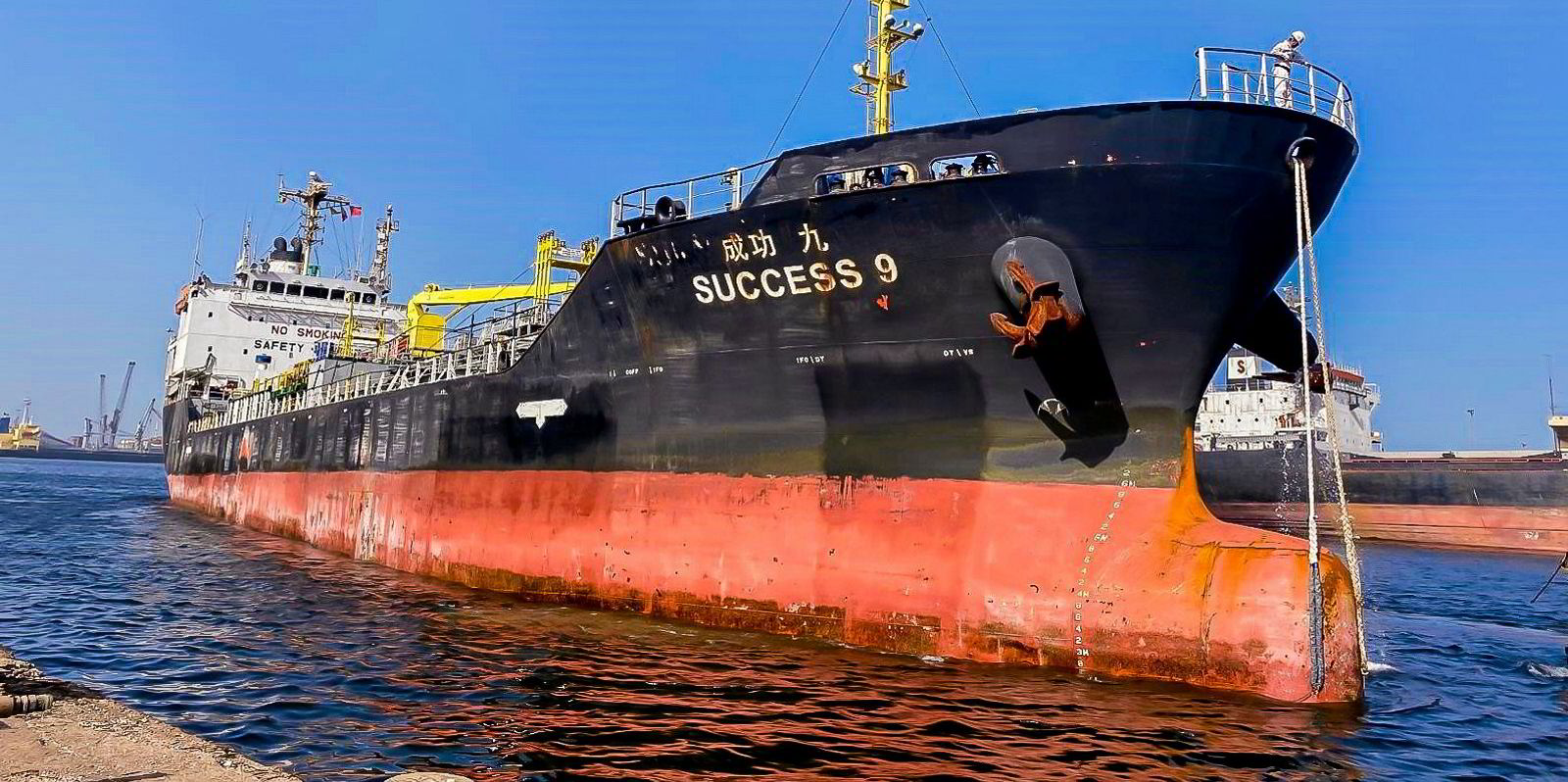 The MPA said the fuel supplier's 8,130-day Monjasa Sprinter (built 2005) picked up a distress call from the missing Singapore-flagged tanker and transmitted the location to Hai Soon's security officer, who informed authorities.
The Success 9 was found off Abidjan at around 5pm Singapore time (0900 GMT) on Friday, after a Cote d'Ivoire navy patrol vessel was deployed to board the tanker.
"MPA has advised all Singapore-registered ships to exercise caution and implement the guidelines in the Best Management Practices West Africa when operating in the region to mitigate piracy-associated threats," the Singapore agency said.
"Companies should also regularly review their ship security assessment and plan under the International Ship and Port Facility Security Code. Companies are advised to report all pirate activity, including both actual and attempted attacks, as well as suspicious sightings, to local authorities."
The vessel has since arrived safely at the port of Abidjan.