Opportunity Green, an environmental group that focuses on the legal avenues to decarbonising the maritime business, has embarked on a new one by targeting two of the world's largest cruise groups.
The group has filed four complaints with the UK's Advertising Standards Authority (ASA) against Carnival Corp, two of its subsidiary cruise brands and Swiss giant MSC Cruises over their claims describing LNG fuel as a climate solution.
The complaints and a new report by the group contend that because LNG is a fossil fuel made of methane — a potent greenhouse gas when released into the atmosphere — claiming that it is a sustainable choice is tantamount to greenwashing that could mislead consumers.
Opportunity Green legal director Carly Hicks told Green Seas that her organisation wants to make it clear to companies that LNG is not a future-proof shipping fuel in which they should be investing. But rather, they should be pumping greener options, such as direct electrification, wind propulsion and fuels made from renewable sources.
"Unfortunately, the case at the moment is that a lot of companies are investing in LNG as a transitional fuel. It fits the bill for their needs over the next few decades, but in terms of the climate, certainly, it's absolutely not the thing that they should be putting my money into," she said.
Asked about the complaints, Carnival chief maritime officer William Burke said his company complies with laws and regulations, including those about advertising, and it actively works to ensure its statements are accurate, substantiated and aligned with the company's environmental policy.
He said that no one in cruise has talked about fossil LNG as the answer to the decarbonisation puzzle, but it has been the best alternative and vessels that use fossil fuels today will be able to use greener versions in the future.
"LNG will be a fuel in transition. It will become a biofuel. It will become an e-fuel," Burke said, referring to fuels produced with renewable electricity. "And it will do everything Opportunity Green wants it to do."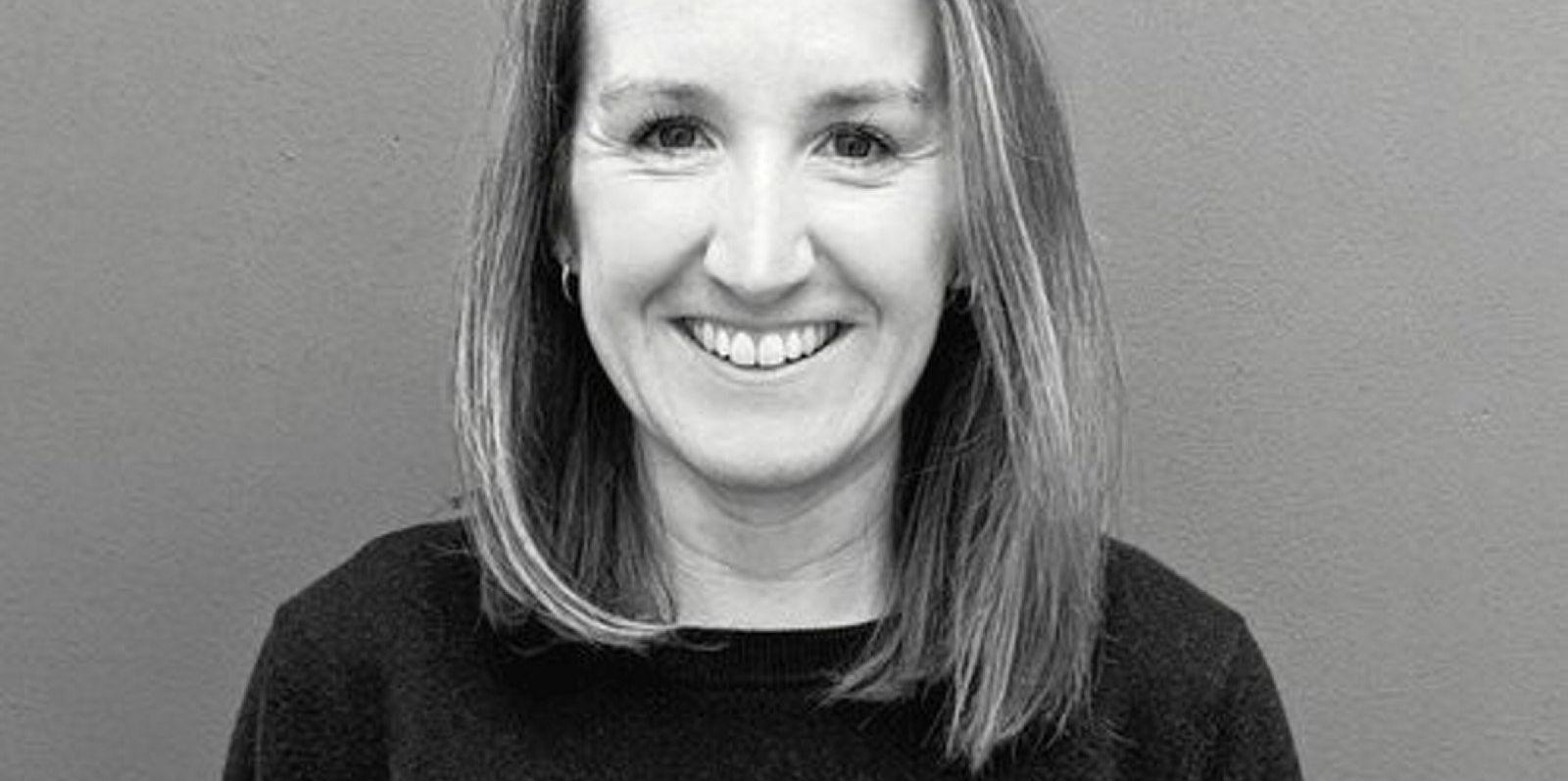 And he said renewable fuels do not exist in volumes today. It will take a buildout of renewable electricity to produce them now, and that power will also be needed by other industries such as aviation, not to mention to make the electricity grid greener.
"There's a long way to go to get there. It's moving fast, but the amount needed is so great," he said.
Opportunity Green's advertising complaints, which also target Carnival's Princess Cruises and Costa Cruises brands, contend that the passenger shipping companies risk breaching UK rules by advertising the use of fossil LNG as a way to reduce emissions, as an environmentally friendly fuel or as an initiative to reach net zero by 2050.
The group, whose funders include the European Climate Foundation and the ClimateWorks Foundation, pointed to a social media post by MSC Cruises that claimed LNG is "another step toward" its zero-emissions goal, and another by Costa Cruises that touted it as the "cleanest fossil fuel" in the world. MSC Cruises' parent MSC Group did not immediately respond to a request for comment.
Under UK rules, marketers are required to base environmental claims on the full life cycle of a product or explain when they are not doing so, according to the ASA website. The rules also generally require claims to be clear, without omitting significant information.
Hicks said that when Opportunity Green was researching cruise lines' claims on social media and other channels, they found what she described as a worrying trend of touting LNG use's sustainability credentials at a "systemic" level.


"These investments in LNG that the companies are making are being advertised to consumers, to holidaymakers, as being … green, as being clean, as being eco friendly, as being the way to have a sustainable holiday," she said.
However, she said research has shown that LNG is not sustainable and that its climate impact could be even worse than marine fuel oil, because of methane emissions up and down the life cycle of the fuel.
Proponents of LNG reject these arguments. While they acknowledge that methane is a potent greenhouse gas, particularly on shorter time scales, they contend that LNG does offer emissions reductions even when you factor in methane emissions.
And they point out that progress is being made to reduce methane emissions from ship engines.
Steve Esau, chief operating officer of industry group SEA-LNG, also pointed out that other alternative fuels are fossil fuels today, what are known as "grey" fuels, with green versions still in low supply. Hydrogen, methanol and ammonia are all currently produced from natural gas — the N and the G in LNG.
And LNG is on the same pathway from grey to green.
"LNG does actually result in lower emissions than these other grey fuels, so you're starting in a better place," he said.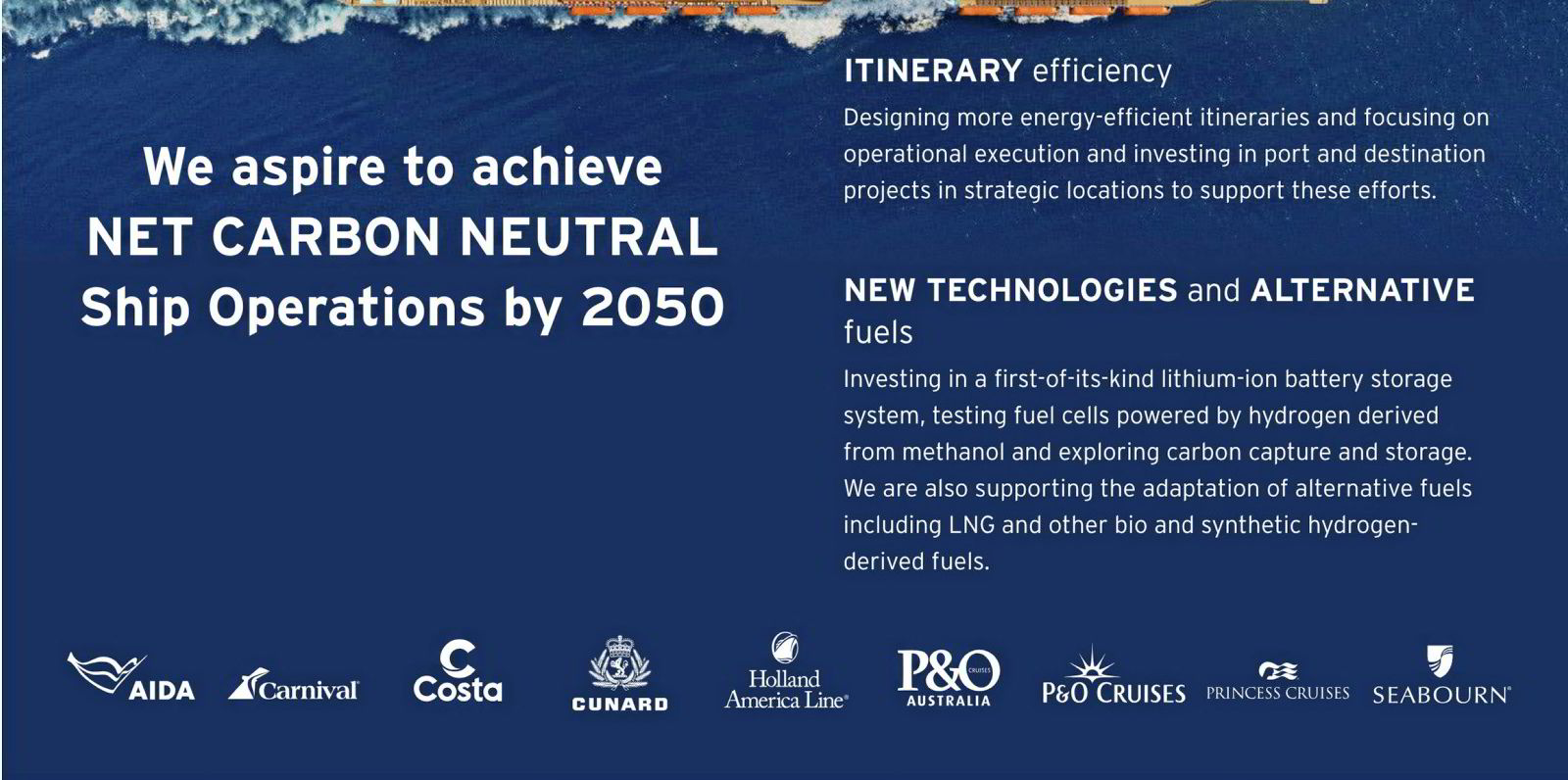 In its report, Opportunity Green said it wants cruise companies to stop advertising LNG as a climate solution and to remove existing advertising about the climate benefits of the fuel.
Cruise companies should stop investments in LNG and back their climate pledges with real zero-emissions solutions, the group said.
Asked whether Miami-based Carnival, the world's largest cruise ship operator, would consider ordering an LNG-fuelled ship now, Burke said that it would.
But he said other fuels would also be on the table.
"Part of the good news in our situation where we are not ordering a new ship in the near term is we have time to consider the alternatives," he said.
But the Carnival chief executive said hydrogen is a challenge because of its low energy density and ammonia because of its toxicity. So that leaves fossil fuels, potentially with biofuels that Burke said are not a long-term solution, as well as LNG and methanol.
"And methanol right now is not as good as LNG," Burke said, noting that methanol could be better if e-methanol produced from renewable electricity becomes available.
"If I knew that e-methanol was going to be available a couple of months from now, I'd be wishing I had a methanol ship. But because e-methanol is not going to be available in a few months, we're taking our time to figure out what our next ship is."
Subscribe to Green Seas
TradeWinds' weekly newsletter on sustainability and the business of the ocean digs into environmental issues every week in the maritime industries. Get it in your inbox by subscribing.
___________
'They're going to need wind': Wingsail maker AYRO raises €19.2m funding and names new CEO
AYRO, a French designer and manufacturer of wingsails to reduce emissions has raised €19.2m ($21m) in a financing round that will help it scale up production of its wind propulsion technology.
The Paris company revealed the new cash infusion as it announced that chairman Emmanuel Schalit has become its chief executive.
He told TradeWinds that like any deep-tech start-up, AYRO has significant capital needs on several fronts.
"The first one is, obviously, to be able to scale production requires capital, but to be able to go after what is most likely a huge commercial opportunity, given the acceleration in that market requires building commercial teams globally," he said.
_______________
Podcast: Looking ahead in the dawn of methanol-fuelled container shipping
In Copenhagen, shipping giant AP Moller-Maersk recently christened the first container vessel fuelled by methanol, and shipyard orderbooks show that more than 100 are set to follow.
Will there be more methanol-fuelled container ships contracted in the near term, and will they find green methanol to meet decarbonisation goals?
The Green Seas podcast spoke with Richard Wetzki, general manager of TCT Shipbrokers, and Ahmed El-Hoshy, chief executive of fuel producer OCI Global.
___________
MSC Group firms up order for hydrogen fuel cell cruise newbuilds
Switzerland's MSC Group has firmed up an order at Italian shipbuilder Fincantieri for a pair of luxury cruise ships that will feature hydrogen fuel cells, the two companies said on Thursday.
The 64,000-gt Explora V and Explora VI will operate in the company's Explora Journeys brand.
The Geneva-based shipping giant's cruise division announced signing a contract in July 2022 to deliver the ships in 2027 and 2028.
The ships represent one of a handful of efforts in the cruise sector to adopt fuel cell technology as an auxiliary power to reduce emissions.