Video footage has revealed major damage to a Russian general cargo ship that grounded off Murmansk last month.
The Murmansk Coast website broadcast images from an inspection of the 2,250-dwt Alexander Gusev (built 1993), which got stuck on rocks on 17 October.
The film shows the Russia-flagged vessel completely high and dry in icy conditions, with a mangled and torn hull bottom.
Insurance Marine News said the vessel went aground in Korelinskaya Bay in the Barents Sea in poor weather.
It was reported to be impossible to refloat the ship because of the adverse conditions.
The vessel was carrying a cargo of 200 tonnes of fish food, with eight seafarers on board.
There was a threat of capsizing, so the crew members were evacuated by helicopter.
No pollution has been reported.
There has been no AIS update since the grounding of the 82-metre ship.
Valuation platform VesselsValue assesses the cargo unit as worth $1.36m.
No port state control detentions on record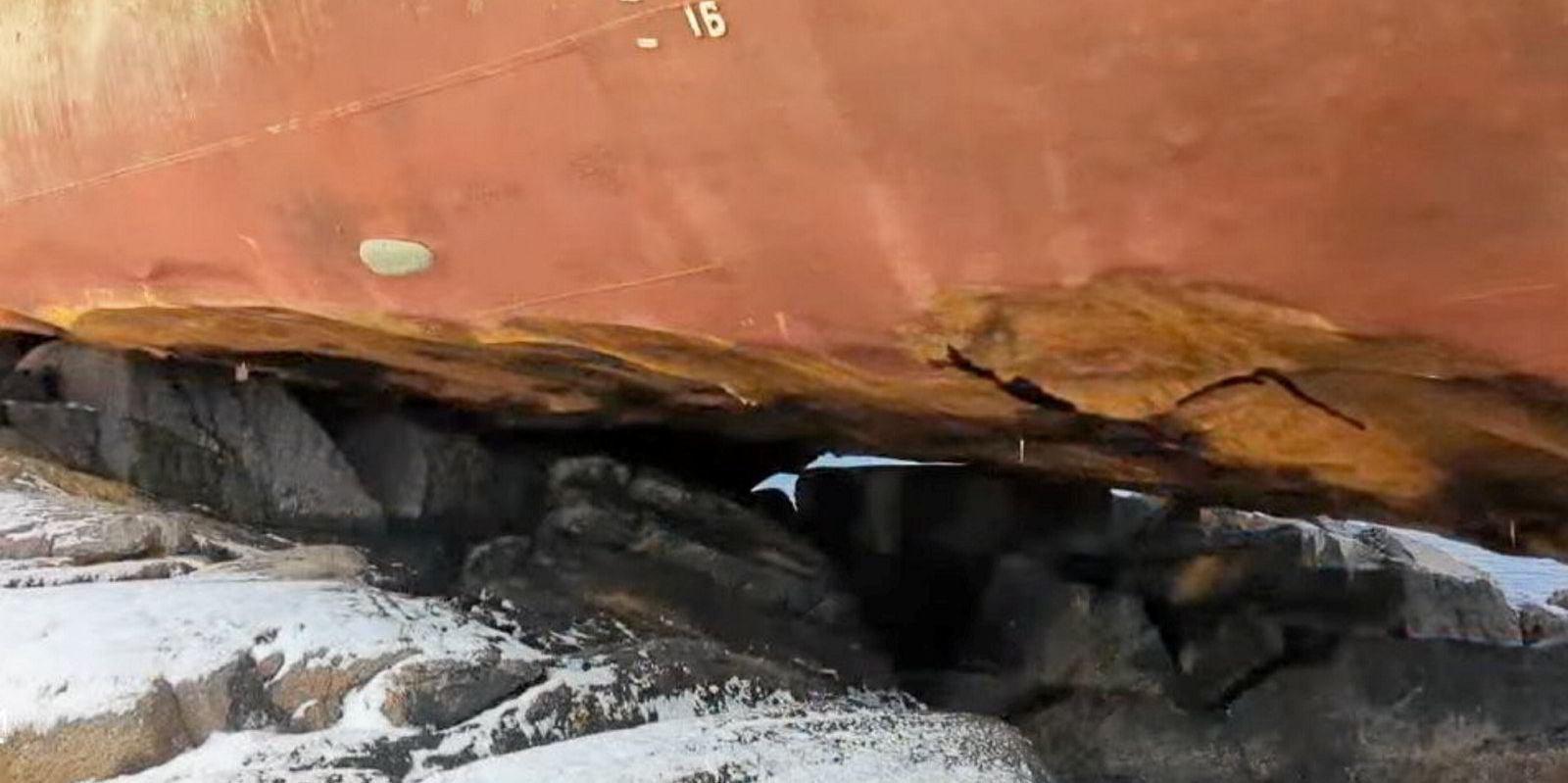 The former Selvaagsund was built in the Netherlands and operates coastally from Murmansk.
The Aleksander Gusev is owned by Inarctica North-West of Murmansk, which has been contacted for comment.
The company is Russia's largest Atlantic salmon farmer, and rebranded in 2022 from Russian Aquaculture.
The vessel has had insurance cover with Hydor since 2020.
The Aleksander Gusev has a clean port state control detention record.
Inarctica operates two other small general cargo ships.