Cargill Ocean Transportation has recently taken the dive into methanol fuelling with a pioneering bulker order and is gearing up for its first wind-propelled voyage, but another decarbonisation strategy is far further along.
President Jan Dieleman and marine fuels head Olivier Josse see biofuels, in which the shipping giant has moved beyond the trialling phase, as a key pillar of the company's greenhouse gas efforts.
"We identify biofuel utilisation as one key element of our decarbonisation strategy," Josse told Green Seas.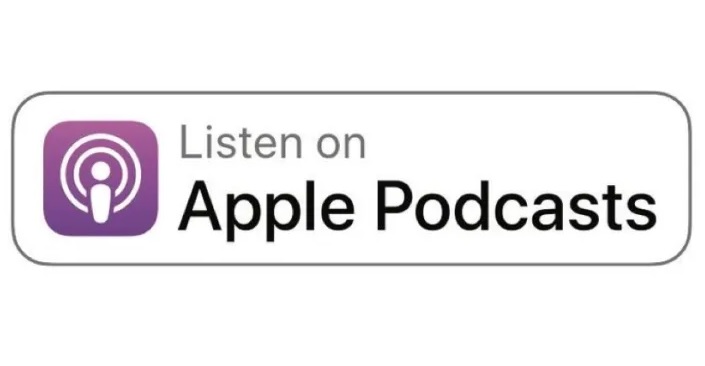 Introducing the Green Seas podcast
Listen to our new audio edition of Green Seas as Eric Priante Martin explores the intersection of environmental sustainability and the business of the ocean.
The company, the shipping division of US agricultural giant Cargill with a fleet of more than 700 bulkers and tankers, utilised nearly 16,000 tonnes of biofuels in its own fleet last year, and about 7,000 tonnes were sold to third parties. Of those 23,000 tonnes, about 5,000 tonnes were the B100 grade of pure biofuel, while the majority have been blends made from waste products that can deliver 20% carbon emissions reductions.
Josse, who also heads the company's Pure Marine Fuels joint venture with Denmark's Maersk Tankers, said Cargill is aiming to use 50,000 tonnes of biofuels in the vessels it operates this year, and the company wants to expand its sales to third parties in the hopes that greater scale will bring down the high cost of using biofuels.
In addition to sales through Pure Marine Fuels, Cargill has teamed up with Oilchart International in northern Europe and with Minerva Bunkering in the Singapore market.
That represents a small part of Pure Marine Fuels' growing business, which started off providing procurement services for about 3.5m tonnes of total bunker fuel per year when it was started 18 months ago and has expanded to 4.5m tonnes now, with an ambition to grow to 7m tonnes annually in the next two years.
As the Green Seas podcast has recently reported, Cargill now sees itself beyond the trial phase in biofuels and into the execution phase.
Cutting carbon now
The company sees biofuels as a way to reduce carbon emissions now at a time when its efforts in wind and methanol are still in their early stages.
Cargill Ocean Transportation president Jan Dieleman said there are not many other things that shipping companies can do now, other than optimisation and energy saving devices. Cargill is a major shareholder in the ZeroNorth optimisation platform, and its Njord collaboration with Maersk Tankers and Mitsui & Co focuses on energy-saving devices.
And biofuels can deliver substantial greenhouse gas reduction, he said.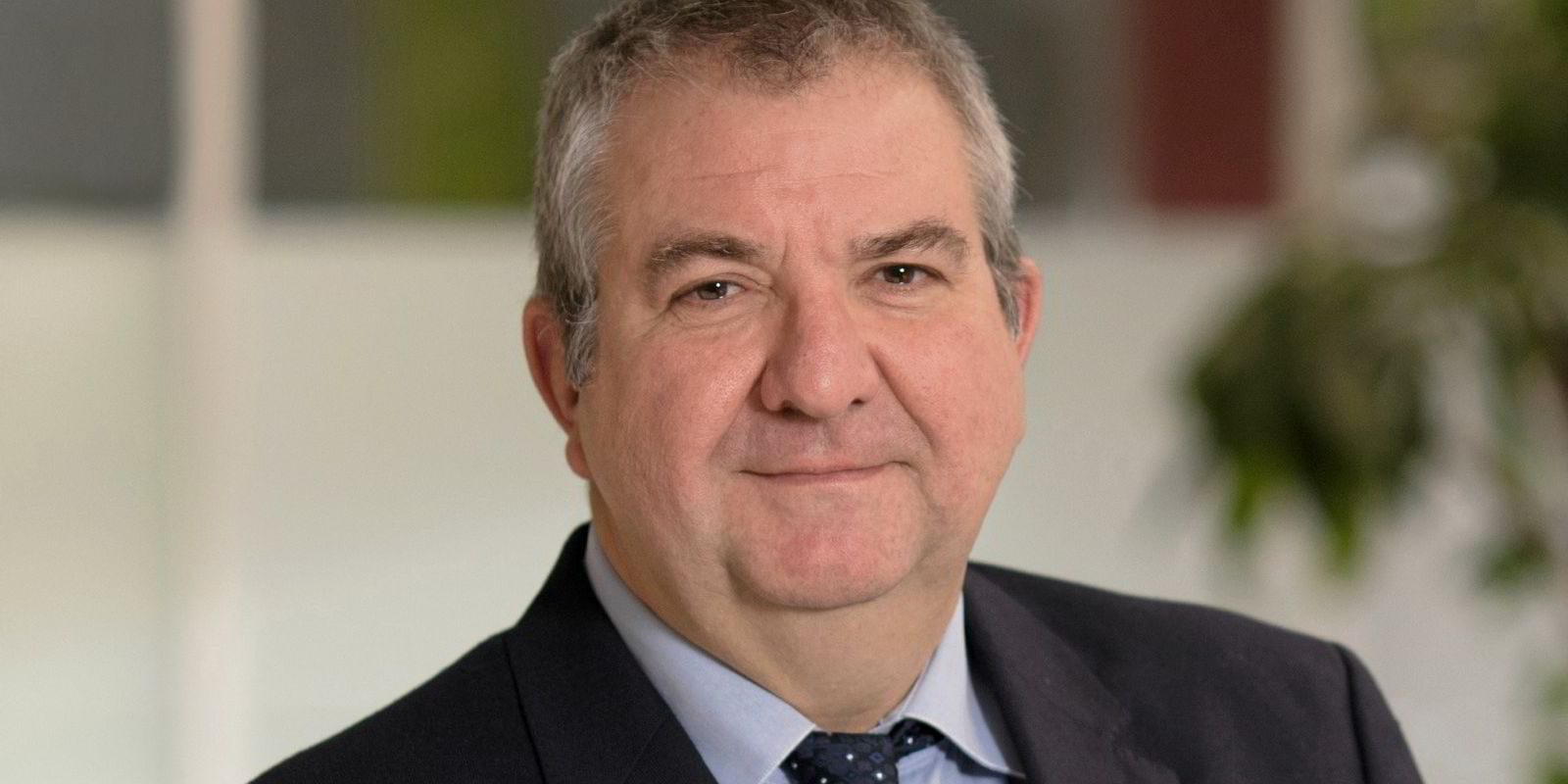 "Are we saying biofuel is going to get us to zero? No. Do we think … there's enough available to do that for the whole fleet? No," he said. "But we do think it has a role to play."
Josse said vessel and voyage optimisation can provide 10% to 15% cuts in carbon emissions, so the 20% cuts from biofuel blends can make a big step toward the ocean transportation unit's goal of cutting carbon intensity by 30% in 2030.
And Dieleman said the fuel represents a logical step for Cargill, since it has a refinery at the Belgian port of Ghent that produces 400,000 tonnes per year of fatty acid methyl ester (FAME), a form of renewable biodiesel. The commodities company also has a network of suppliers elsewhere in Europe and Asia.
Josse said regulations by the International Maritime Organization and the European Union are heading in the right direction to create more demand for biofuels.
The executive acknowledged that sourcing a supply of the fuels to meet eventual rising demand will be a challenge, although he said there remain sources of untapped supply of feedstock for renewable biofuels.
But he said that is not the immediate concern, because Cargill can source enough biofuels to meet its own need and to accommodate more demand from third parties. The focus now is to find new buyers of biofuels to build scale and improve the economics of the fuel.
Intermediate solution
The Cargill Ocean Transportation executives said that while biofuels are a decarbonisation solution now, others will be needed to meet long-term emissions goals.
To that end, the company has ordered the first-ever bulkers powered by methanol, a fuel that can cut carbon now but has the potential to reach zero in the future with carbon capture and green hydrogen as ingredients.
Dieleman said that with shipyards booked into 2026, to hit decarbonisation targets for the end of this decade the company felt it had to act now.
But where the company had been considering an order of up to six of the kamsarmaxes, it ultimately teamed up with Japan's Mitsui & Co to place an order for just two.
Dieleman said asset prices and the market did not line up for a bigger order, so the company aims to approach such newbuildings in steps.
"The biggest thing for us is we want to also see the reaction of our customers and to see if they're willing to actually also make that move to from the academic to saying, 'Yes, we want to somehow underwrite some of these risks,'" he said.
__________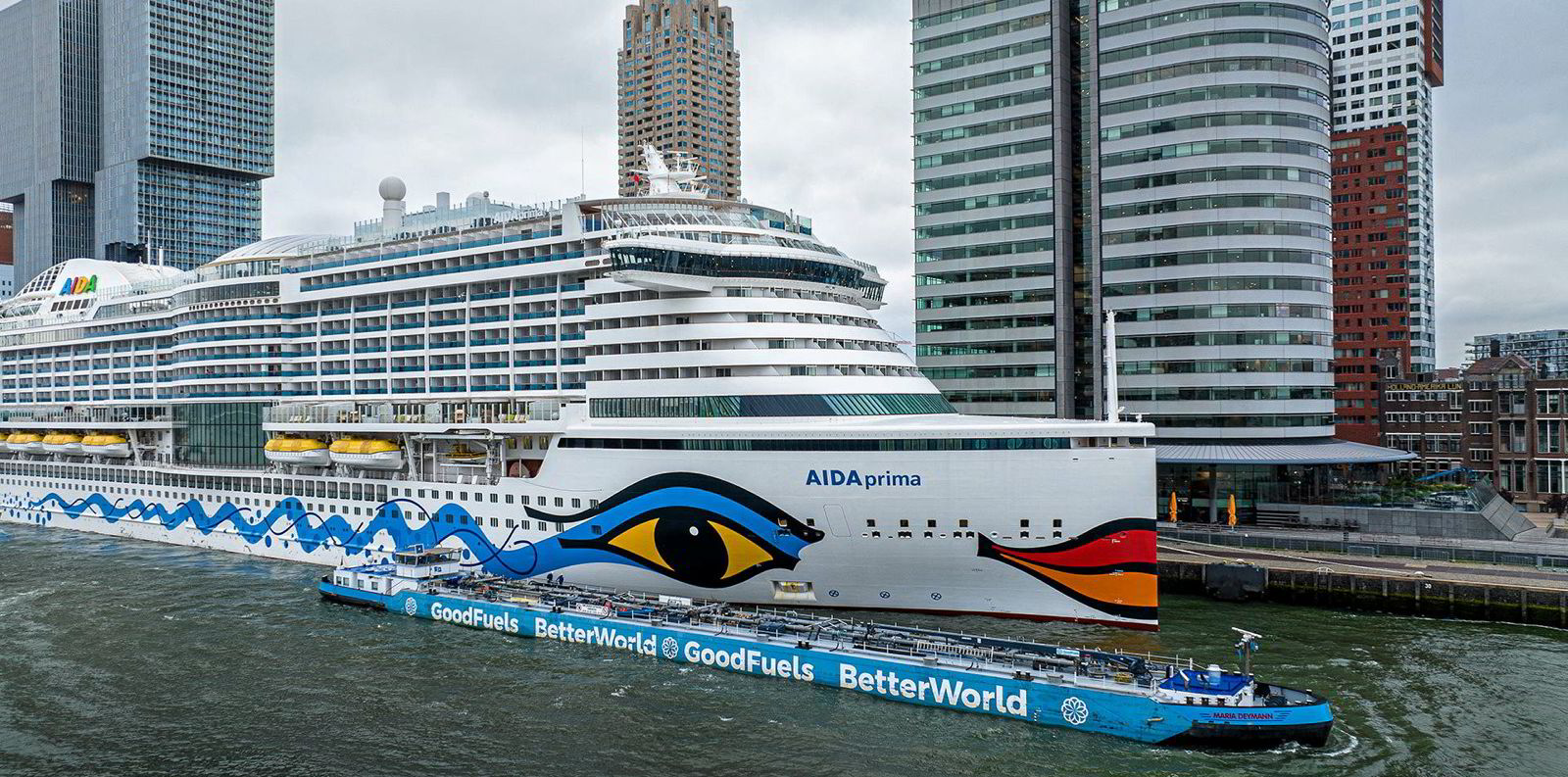 Podcast: Biofuels prove an easy but expensive carbon-cutting solution for shipping
Shipping players that have been involved in the growing number of voyages powered by biofuels told the Green Seas podcast that they have proven to be technically easy to adopt for existing ships, presenting a near-term decarbonisation solution for shipping.
But they remain expensive, keeping many charterers on the sidelines.
Jonathan Dowsett, Eagle Bulk Shipping's director of fleet performance, said biofuels are attractive to the New York-listed company because they are available today.
"You don't need to do anything too significant to your tanks or to your fuel delivery system or the engine in order to use the fuel," he told the podcast. "So it's an available decarbonisation solution that is drop-in ready, so we can we can use it on our existing fleet of ships."
Click here to listen to the podcast, or subscribe on on Google Podcasts, Apple Podcasts, Stitcher, Pandora, Spotify and Soundcloud.
__________
The 'dark fleet' is an accident waiting to happen. Here's why
In his weekly Wavelength column in TradeWinds, Terry Macalister writes that it could take just one major oil spill to awaken the wider world to the knowledge and dangers of the "dark fleet", which operates with little known about the identity of the owners, vessel standards or the quality of insurance.
Sanctions on Russia, Iran and Venezuela have in some ways created a bipolar world of shipping with shadow tankers an increasingly normalised fixture in the maritime industrial landscape.
The trend could become accentuated on 5 February, when a new round of sanctions from the European Union hit Russian petroleum products, encouraging the Kremlin to search out a new group of risk-takers.
__________
'One-of-kind project': First-ever vertical axis floating wind turbine cleared for Norway trials
Our colleagues at Recharge have reported on another offshore wind technology development. Norway's energy ministry has given the green light to the world's first industrial-scale vertical axis floating wind turbine.
A 1-MW prototype of the SeaTwirl, which features upward angled rotor blades set around a ring-shaped "torus" and trussed to the slender tower-plus-spar foundation, will be moored at a site operated by METCentre, the R&D base that also runs an eight-berth site nearby.
"[The SeaTwirl] is a one of a kind-project that we are very happy to test," said METCentre project manager Hanne Tvedt.