Cooperation is the key to national maritime decarbonisation projects in Japan, key industry players told the TradeWinds Shipowners Forum Tokyo this week.
Jigo Hayashi, joint general manager of ship finance at Tokyo Century Corp, said banks have a key role to play as Japan's maritime cluster attempts to deliver decarbonisation solutions.
"It's a collective effort, a shipbuilder cannot have a one-ship solution for everything," he said.
"Shipping is a very capital-intensive industry and we need green financing for risk-taking areas like R&D and retrofitting, risk money must come from somewhere, it's a team game," he said.
The Japanese government has already stepped in with ¥35bn ($232m) of funding over the next 10 years to support the development of a zero-emission ship, said Jun Kohno, deputy director of engineering affairs at the Ministry of Land Infrastructure Transport and Tourism (MLIT).
The MLIT is also backing the national industry by lobbying the International Maritime Organization to adopt a so-called "feebate" global financial instrument. The scheme will compensate first movers for taking on the commercial risk of low carbon fuels.
In a leading development, Japan Engine Corp (J-ENG) is testing a new ammonia fuel engine in a cross-industry green innovation project.
If all goes to plan Japan's first large-scale ammonia-fuelled ship will be an ammonia gas carrier contracted by NYK at Nihon Shipyard for delivery in 2026.
J-ENG representative executive director of technology Seiji Shindo said a hydrogen engine could be ready by 2027.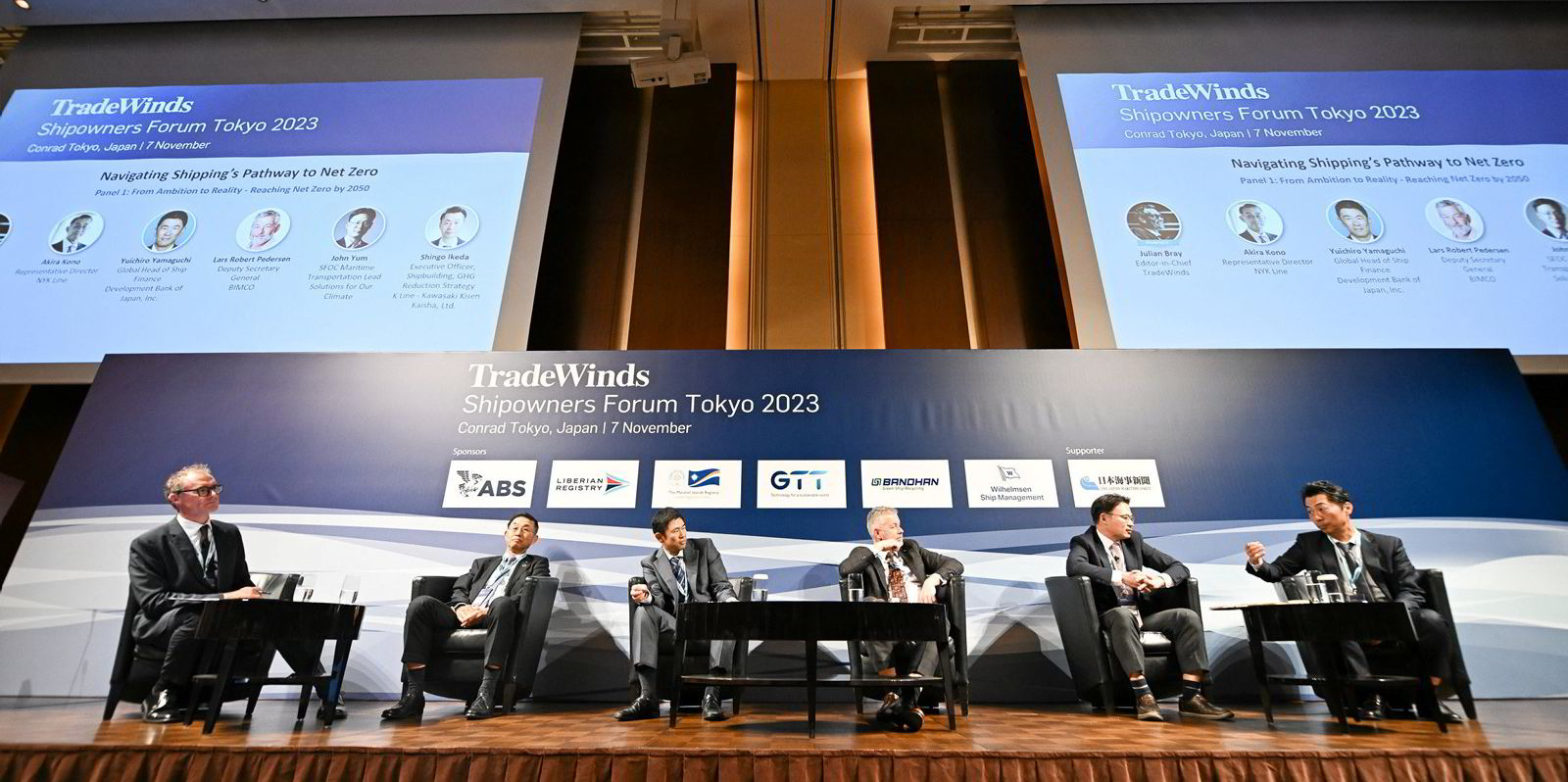 Mitsui OSK Lines chief environment sustainability officer Tatsuro Watanabe said that it is also important for shipowners not to focus entirely on new fuels but also on maximising operational efficiency.
"It is important that we do what we can from today," he said.
"We can get 70% of decarbonisation from new fuels and 20% or more from energy efficiency," he said.
Japan Development Bank's global head of ship finance Yuichiro Yamuguchi said there may be too much focus on new future fuel ships when the reality is that the existing fleet will be around for many years to come.
"What finance companies are doing is focusing on newbuildings, no one wants to refinance 10-year-old ships," he said.
"But some 10-year-old ships with a good retrofit would become more efficient," he said.