E-fuels — low-carbon or zero-emission fuels produced from renewable electricity — could significantly reduce shipping's greenhouse gas footprint.
But a report by the International Transport Forum (ITF) has concluded that will not happen without major action by governments around the world.
The agency, part of the 38-nation OECD, said e-fuels such as green hydrogen, green ammonia and e-methanol cannot overcome low cost competitiveness with conventional fuels without policy intervention.
"To replace significant amounts of fossil fuel use in shipping and aviation, production volumes will need to increase rapidly and this will happen only with targeted government support," wrote authors Andreas Kopf, Till Bunsen and Matteo Craglia.
The report looked at shipping fuel e-methanol and aviation fuel e-kerosene, both of which have carbon but require fewer vessel modifications to be deployed and can be considered zero-emissions when produced with captured carbon.
And it explored ammonia and hydrogen produced from renewable electricity, which the authors said are cheaper to produce but have more technology hurdles when it comes to deploying them on ships.
Methanol is picking up steam in shipping, with data from shipbroker Clarksons showing 45 vessels on order that will use the alternative fuel, even though most volumes today are made from fossil fuels. And the Green Seas podcast recently reported that stars are aligning for the first ammonia-powered ships to hit the water by 2026.
Lower costs
Ultimately, low and zero-carbon e-fuels for shipping would have green hydrogen as their key ingredient, produced from electricity using electrolyser technologies.
The ITF report said that to produce enough e-fuels to spur significant adoption in shipping will require increased renewable electricity generation to keep up with demand from the fuel sector, and the cost of electrolysers and carbon capture must come down.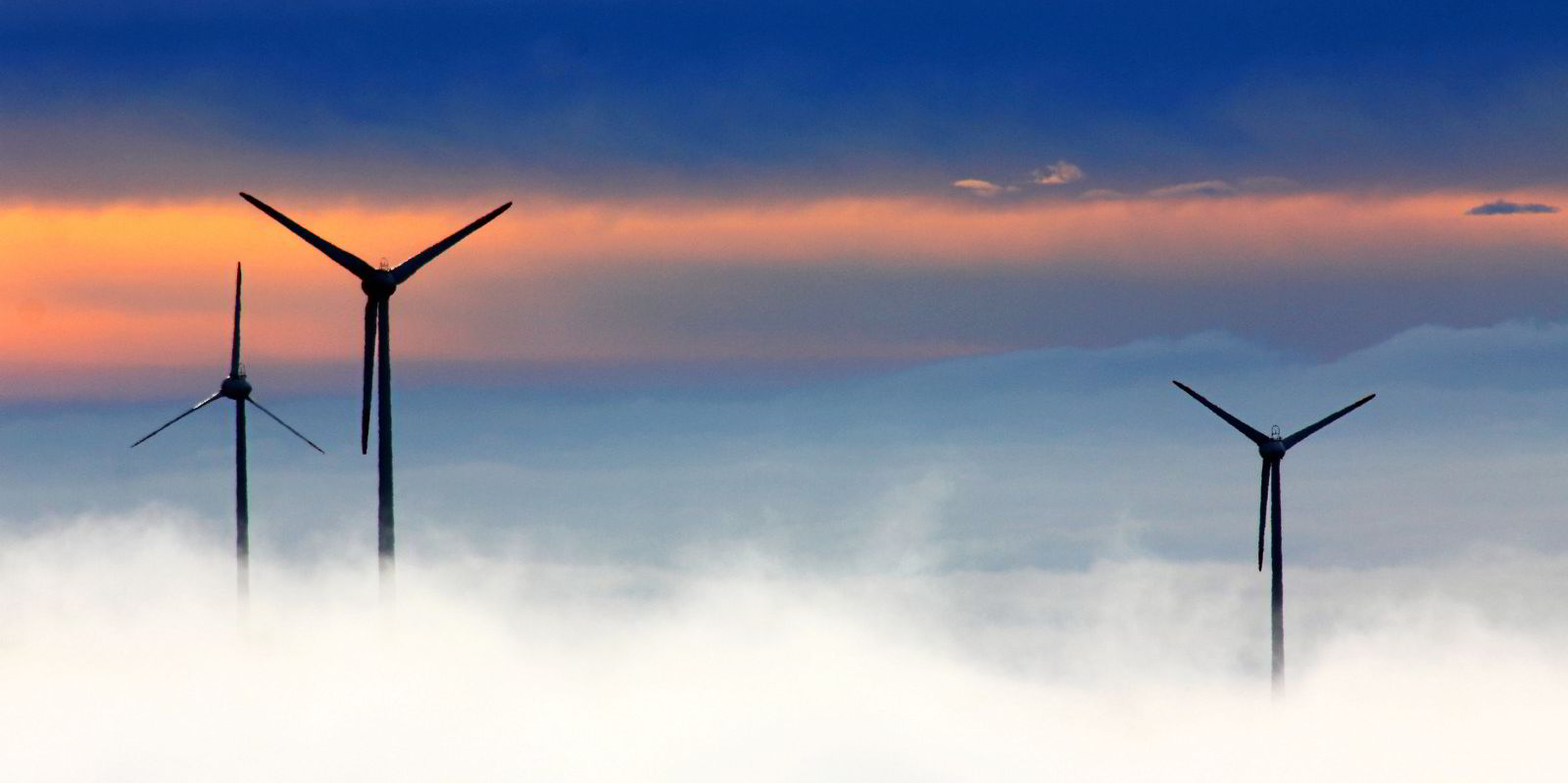 "A significant level of e-fuels use will take at least a decade to achieve," the authors wrote. "Even that will depend on solid policy support to reduce the price gap with conventional fossil fuels. E-fuels will likely remain a scarce resource in the medium term, given the timescales involved in scaling up production capacity."
The ITF researchers pointed to the need to put a price on carbon, which is currently under discussion at the International Maritime Organization and will be implemented in the European Union in 2024, when shipping enters its emissions trading system.
Subscribe to Green Seas
Get our weekly newsletter on sustainability, ESG and decarbonisation to stay on top of the developments as the shipping industry faces pressure to transform.
But the report's authors also want governments to step in to bring down the cost of producing e-fuels.
"Governments should prioritise deploying these technologies for decarbonising existing hydrogen demand and phasing out fossil fuels in power generation where the financial barriers to entry are lower than in creating e-fuels," they wrote.
"Doing so can kick-start technology development, attract investment and reduce costs. These gains can also benefit decarbonisation efforts in shipping, aviation and industry."
They also called for strict standards to ensure e-fuels are truly low carbon — another topic under debate at the IMO as it considers well-to-wake emissions accounting.
That means there should be criteria to ensure that such fuels are produced from new sources of renewable energy, so they do not compete with existing demand, the researchers said. And for carbon-based fuels like methanol, the calculus should avoid double counting of the emissions reduction from carbon capture.
_____________________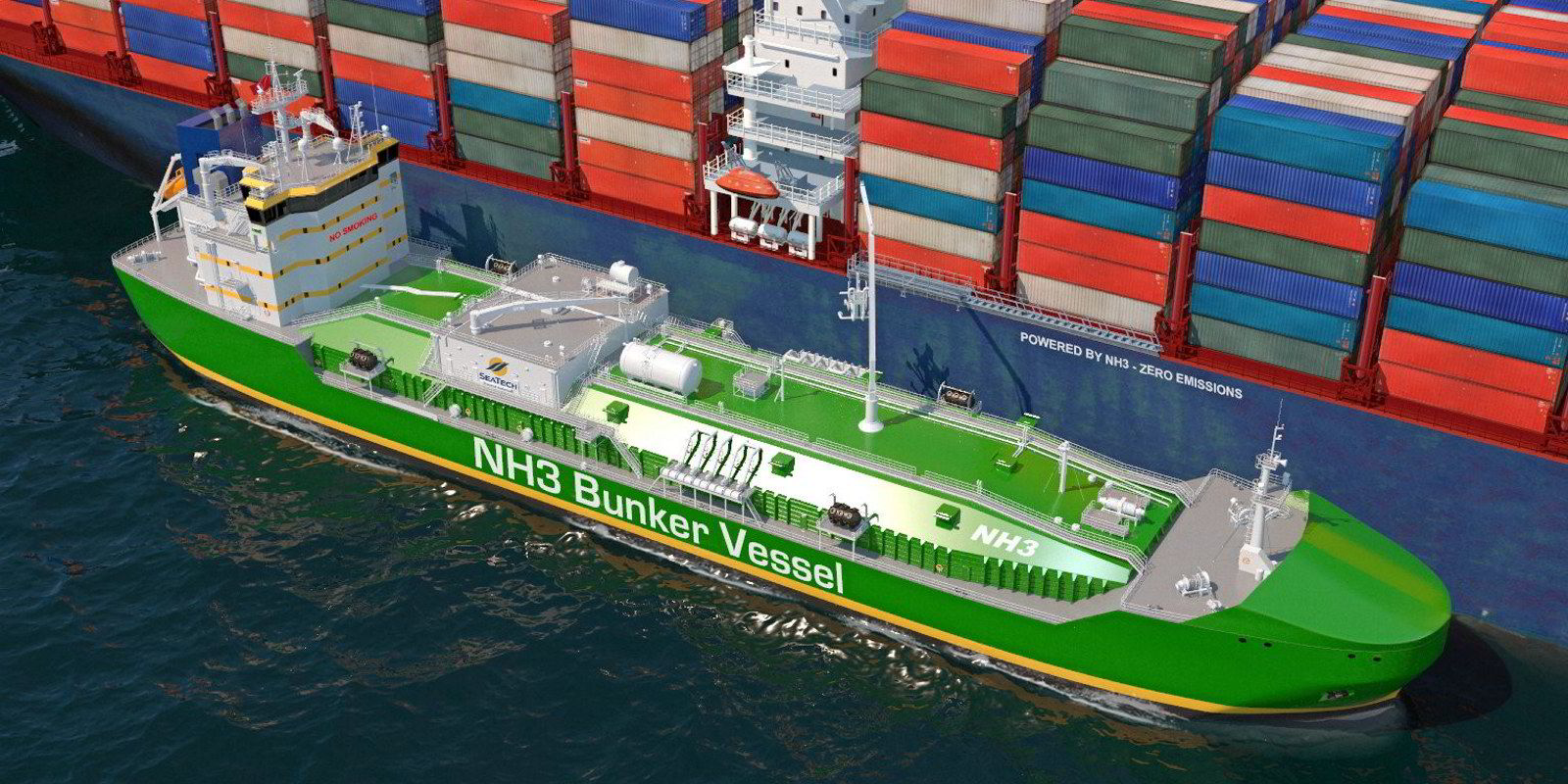 Podcast: Stars align for ammonia fuelling by 2026, but that's just the beginning
Several technical experts who are working on developing ammonia technology for shipping pointed to late 2025 or early 2026 as the time when the first ships powered by ammonia are likely to hit the water.
But even then, there will still be much more work to do before ammonia truly takes hold in shipping.
Christos Chryssakis, a business development manager at classification society DNV, said engine makers are only working on their first iterations of ammonia engines, and each will be appropriate for specific vessel sizes.
"We'll have one or two engines develop first. It will take some time to make sure they're working well before the makers will invest in developing more sizes," he said.
Click here to listen to the podcast, or subscribe to the podcast on Google Podcasts, Apple Podcasts, Stitcher, Pandora, Spotify and Soundcloud.
_____________________
CMA CGM splashes out $2bn on order for large methanol-fuelled container ships
Irene Ang reports that French line CMA CGM is said to be pressing ahead with its decarbonisation drive by investing $2bn into a series of methanol-propelled container ships at Hyundai Samho Heavy Industries.
Korea Shipbuilding & Offshore Engineering, which controls Hyundai Samho, announced that it had won a KRW 2.53trn ($2.05bn) order to construct 12 methanol-fuelled very large container ships from a European shipping company.
Shipbuilding sources following the boxship market told TradeWinds that the newbuildings are of 13,000 teu in capacity and were ordered by CMA CGM.
_____________________
Chinese offshore wind technology is accelerating
Shashi Barla, head of research for renewable energy at Brinckmann, writes in Recharge that there's no reason to expect a slowdown in the frenetic pace that has driven China's manufacturers to develop offshore wind turbines that outgun their peers.
"Chinese wind turbine technology evolution is not decelerating yet; I anticipate machines up to 25 MW with up to 320-metre rotors to be commercially announced before the end of China's 14th five-year plan [in 2025]," he wrote.