In this week's Green Seas newsletter, we explore the year ahead in shipping's decarbonisation, and why the biggest changes may not come from the IMO. Subscribe at tinyurl.com/greenseas.
__________________________
If the term's use in TradeWinds is any indication, 2021 was the year in which decarbonisation reached its highest-ever status in shipping's discourse.
In a special report that we publish this week on the outlook for the year ahead, Precious Shipping managing director Khalid Hashim called decarbonisation the "new buzzword", pointing to a May 2021 TW+ story noting that it was first used in TradeWinds in December 2015, when shipping was carved out of the Paris Agreement.
In 2018, we published 40 articles using the term and it roughly tripled each year until hitting 893 articles referencing decarbonisation in 2021.
It is clear that in the past 12 months shipping talked about greenhouse gas emissions like it had in no year before.
And still, some of that talk continues to focus, as it did in 2015, on enshrining the International Maritime Organization as the lone regulator that should push shipping to cut its carbon emissions.
Will this be the year that the IMO takes the reins as global shipping regulator and sets the industry on a path towards decarbonisation with the urgency that was voiced in 2021, when a panel of United Nations scientists declared "code red for humanity"?
Don't hold your breath — not because this is an impossible scenario, but because playing the waiting game is not the way to respond to urgency, and the IMO is still struggling to catch up after long shirking the opportunity to lead the charge.
To quote Kristin Holth, a board member at several maritime companies and one of the architects of the Poseidon Principles, the organisation is not moving fast enough to be the "leading star we need".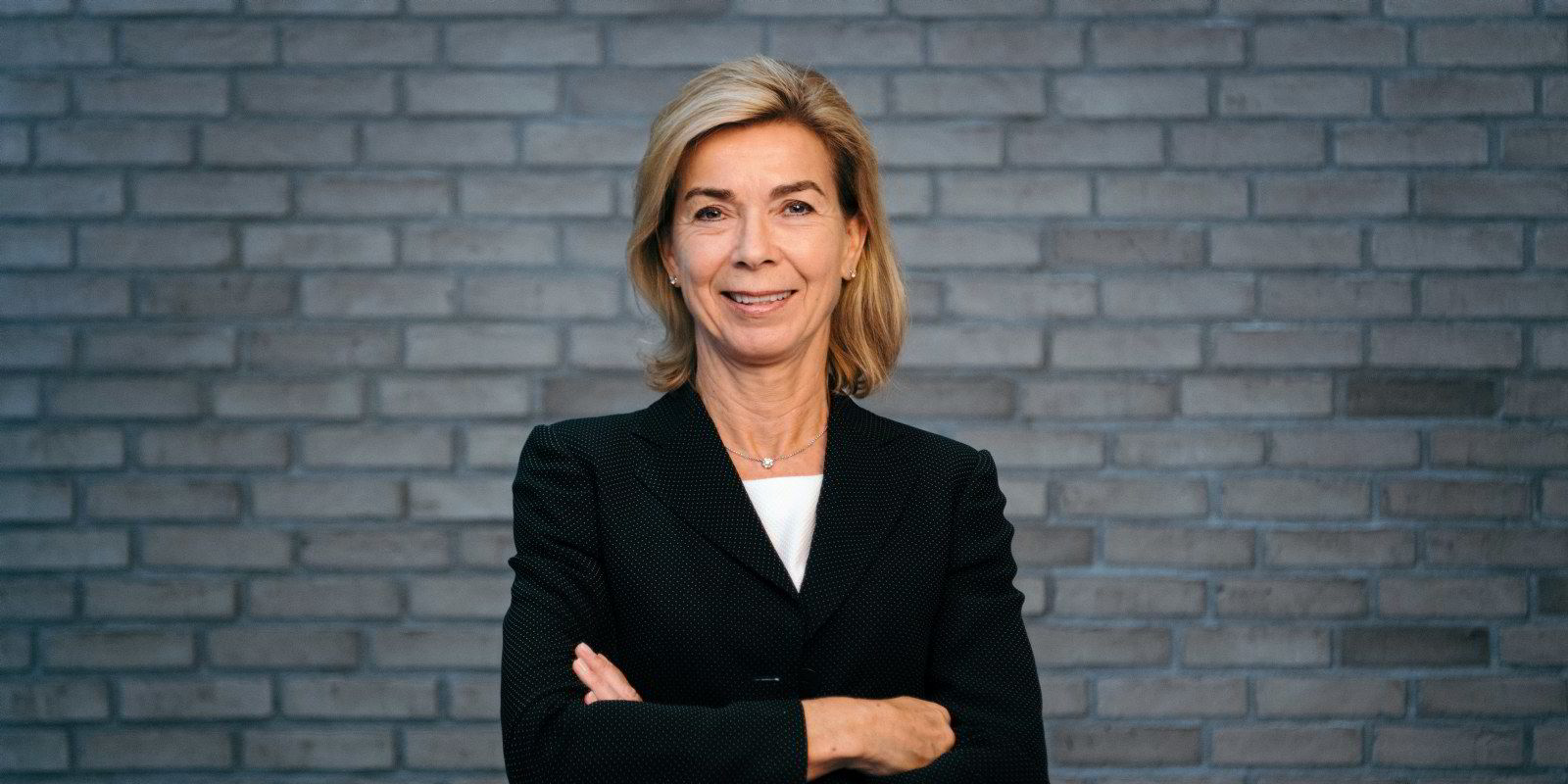 That leadership, she argued, will have to come from elsewhere.
The IMO has made some progress on decarbonisation in 2021. In June, the organisation approved a package of short-term measures, including the Carbon Intensity Indicator and Energy Efficiency Existing Ship Index, aimed at cutting carbon emissions by 2% per year between 2023 and 2026.

And at a meeting of the IMO's key environmental committee in November, nations signalled that they favoured upping ambitions from cutting carbon emissions by 50% in 2050 to a new goal of zero.
Yet perhaps more consequential was the European Union's 2020 decision to add shipping to its Emissions Trading System (ETS), which will have the effect of putting a price on carbon for voyages to and from the 27 nation bloc starting next year.
A carbon levy will be a key topic of discussion in IMO deliberations in 2022 as it discusses market-based measures, and many in shipping remain resistant to regional efforts such as the EU ETS, in favour of uniform shipping regulations from the UN body.
As it has in the pages of TradeWinds, decarbonisation has become an increasing topic of importance at the IMO, but the organisation cannot be trusted to take a leading role.
After all, just look at how long the UN body has taken to get here. It wasn't really the 2015 Paris Agreement that left it to the IMO to address shipping's greenhouse gas footprint. That was far earlier, in 1992, when the Kyoto Protocol's provisions included delegating carbon emissions from bunker fuel to the IMO.
In that time, the IMO has taken important steps — ending single-hull tankers, requiring ballast water management and capping sulphur emissions, among others — all led by tougher regulations elsewhere.
The organisation has important decisions to make this year, with a key Marine Environmental Protection Committee meeting scheduled for June.
Subscribe to Green Seas
Get our weekly newsletter on sustainability, ESG and decarbonisation to stay on top of the developments as the shipping industry faces pressure to transform.
Midterm measures under consideration involve a proposed carbon levy, emissions trading and fuel standards, according to Tristan Smith, a reader in energy and shipping at University College London's UCL Energy Institute.
And he said the body will have to mull these proposals in a way that addresses the calls from developing nations for fairness.
But the IMO is a consensus-driven international body, and it often plays catch up to more stringent rules at the national level. The IMO can only be relied on to raise the floor for shipping companies' intent on racing to the bottom to meet the lowest available regulatory standard.
Leadership will indeed have to come from elsewhere, such as from regulatory action that helps raise the bar, or increasingly from private-sector measures that demand more of shipping companies than authorities do.