If you want to gauge Arnold Donald's impact in his five years as chief executive of the world's largest cruise line, the unlikely Exhibit Number One is arugula — the green salad leaf also known as rocket.
Donald's eyes light up over a bright smile as he describes his greatest feat at the helm of Carnival Corp.
"As CEO, the greatest accomplishment — from a shareholder's perspective — would clearly be elevating the level of communication, collaboration and coordination across our 120,000-plus dedicated, passionate employees," he says.
When he took the reins in July 2013, the company consisted of 10 disjointed brands under the Carnival banner with headquarters all over the world, from Seattle to Sydney to Southampton. Today, there are nine. They all maintain their distinct identities, but Donald has ensured that they cooperate on the revenue and cost sides, as well as leveraging Carnival's enormous scale.
It sounds simple, but that strategy brought about $100m in cost savings last year. The greatest example is an improbable one: the arugula that goes into the salads of many of its 12.1 million passengers each year.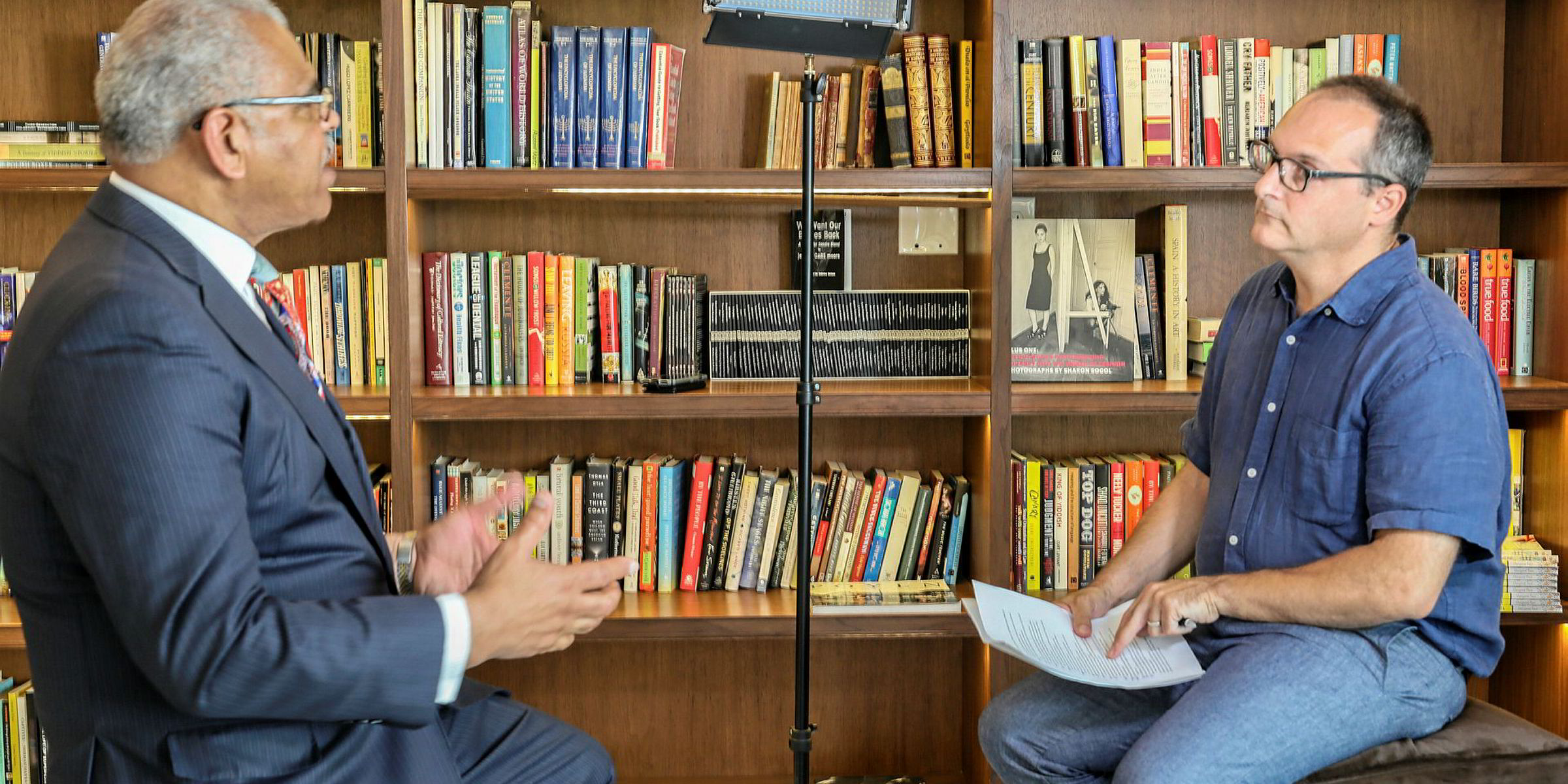 "We had seven contracts for arugula from the same source at different prices," he tells TW+. "We got everybody together and obviously we [now] have a much better arugula contract."
Collaboration among the brands brings something much more valuable than cost-cutting, however: "We have all this talent and creativity across these now nine diverse world-leading cruise brands, and harnessing all that talent to share best practices is the real power. If we do that, all things are possible in exceeding guests' expectations."
Donald, Carnival's first African-American chief executive, who traces his roots back to humble beginnings in New Orleans, leads a London- and New York-listed company whose 105-vessel fleet makes it a global force in the wider shipping business.
The suit is immaculate dark-blue corporate pin-stripe, but the colourful tie and the warm, easy manner belie his status as leader of a company with a market capitalisation of $43bn.
The 63-year-old has turned the Miami-based juggernaut into a well-oiled machine poised to attain double-digit return on invested capital (ROIC) this year.
"We committed to that in 2014, end of 2013, and right now our guidance is to deliver on that promise," he says. "Getting the brands to collaborate and work together really leveraged our scale and created diversity of thinking and ideation that has produced some stellar results."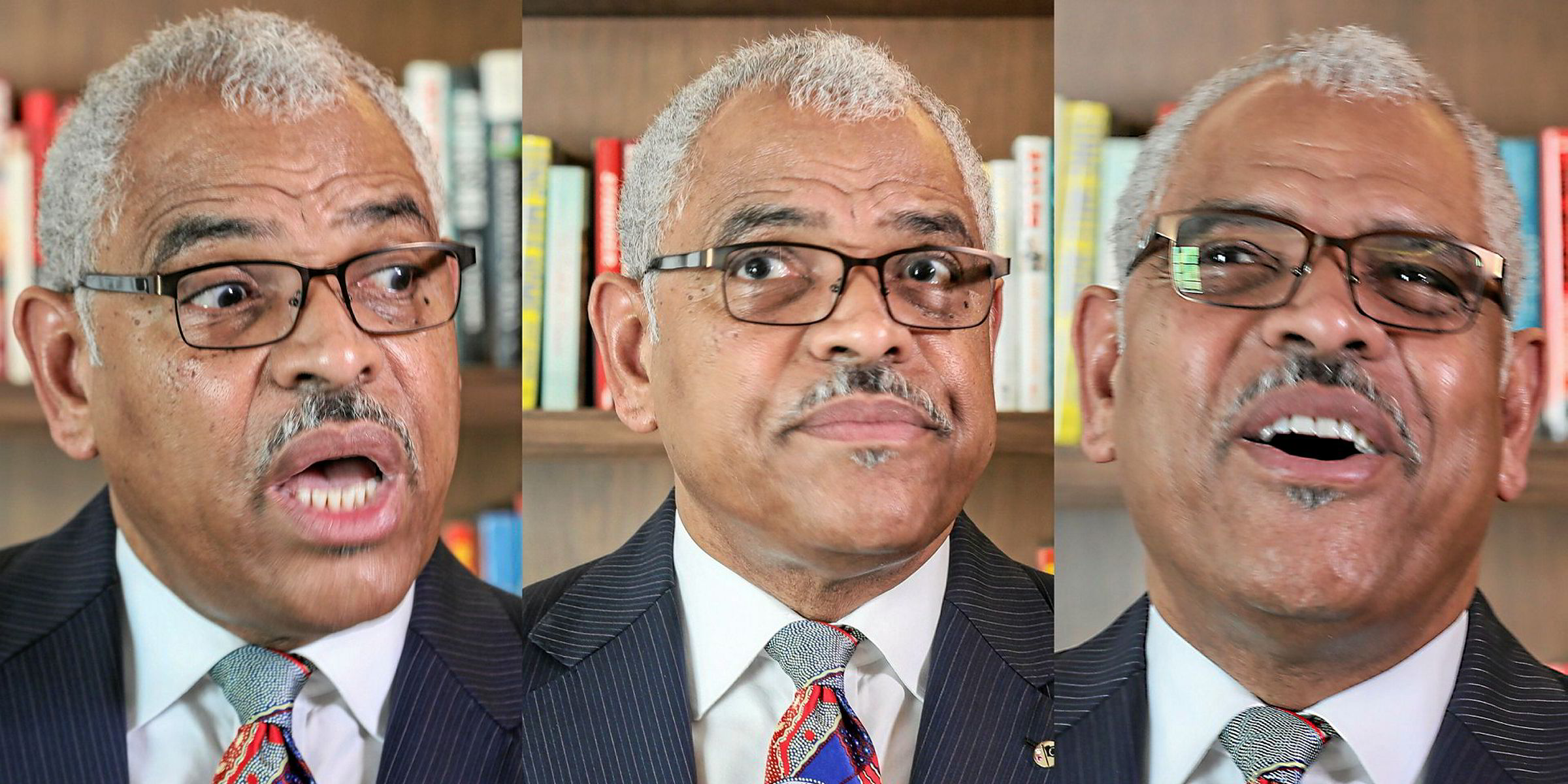 And the results do tell the tale.
In late June, Carnival posted $489m in adjusted profit for the second quarter, up from $378m a year earlier. Revenue came in at $4.36bn, a healthy leap from $3.95bn for the same period last year. Rewind five years, to just before Donald took the captain's wheel, and second-quarter net income came in at $41m on $3.48bn in revenue. When he took over, the share price was about $32; it now hovers above $60.
For all of 2018, the company is expecting earnings per share of $4.15-$4.25, up from $3.82 last year ("we're going to work really hard to beat that") and $1.55 when he took over in 2013. And ROIC? That has more than doubled in the past four years from 4.5% to 9.4%. "The goal will simply be to continue to grow earnings and continue to grow return on invested capital."
Donald had sat on the Carnival board for 12 years when chairman Micky Arison asked him to become chief executive in 2013. It was not a good time to be taking over. The previous year, the Costa Concordia disaster at Isola del Giglio, off the coast of western Italy, had left 32 passengers dead, followed by the infamous "poop cruise", when a fire on Carnival Triumph left passengers stranded in filthy conditions.
By 2013, Carnival's profits were languishing while the wider economy was booming, and its share of the cruise market, while always about half, had fallen slightly.
+ Point
Carnival employs about 120,000 people across nine brands: Carnival Cruise Line, Princess Cruises, Holland America Line, Seabourn, Cunard, AIDA Cruises, Costa Cruises and P&O Cruises for the UK and Australia. Fathom, which focused on "voluntourism", shut down in mid-2017 after only two years.
The company has made a major turnaround under his leadership, and shows no signs of slowing down.
How did he do it? SunTrust analyst Patrick Scholes says that in addition to overseeing a $700m investment in safety upgrades for the Carnival brands, Donald led an aggressive marketing campaign that highlighted cruising as fun and affordable.
"He rebuilt the perception of cruising as a vacation, following several years of incidents," Scholes tells TW+.
As for the future, Donald says the company is open to acquiring other brands if it boosts earnings and ROIC, but it is difficult to find synergies with its present nine brands. "We don't necessarily see the need for another. It's more likely we would do things in related areas that enhance our guest experience."
As part of its effort to promote the brands, Carnival has seven cruise-related TV shows, such as Ocean Treks with Jeff Corwin. More programmes are in the works. "We think it's giving us a lift," Donald says. "Those shows reach millions of people weekly and it's not for 30 seconds, it's for 30 minutes."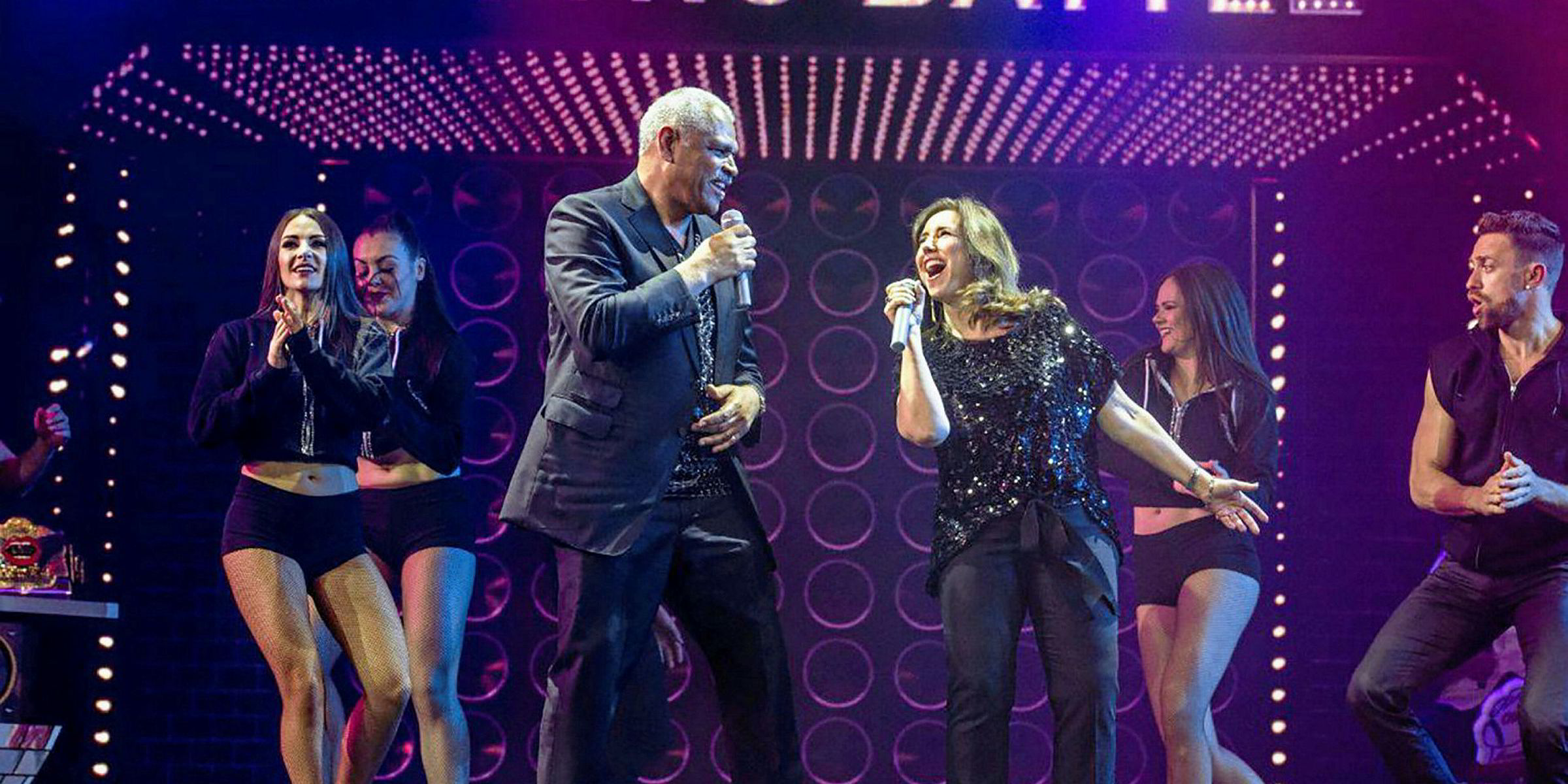 Then there's the steel: in November, Carnival is due to accept its biggest ever ship from Meyer Werft, the world's first LNG-powered cruiseship, the 6,000- passenger AIDAnova, for German brand AIDA Cruises. A similar 180,000-gt vessel is on order for 2021.
However, there are no plans to go bigger than that — for now.
"I don't think we'll be building anything bigger than that for quite some time...," Donald says. "We build small ships, we build medium-size ships, we build large ships."
In theory, passengerships can be built with 25 decks for 10,000 passengers — and even bigger, especially since larger vessels take proportionately less draft and less power to propel. Today's ports are not big enough for such behemoths, but larger facilities are being constructed.
"If you are limited in places to go, then that's limiting cruise," he says. "The beautiful thing about our business is our assets are mobile. The more you take away our mobility, the more you take away the advantages of being in this business.
"I don't think your goal is to get as many people on one ship as you can."
While growing in popularity, the cruise industry is still small compared with the hotel market worldwide, accounting for less than 4% of all bookings, Donald observes.
"China could be as large as the entire cruise industry is today," he believes. "If you leave China out of it, and India, and those big places, it's something like 3.5% in terms of penetration, and it's going to be for a long time because the population is growing faster."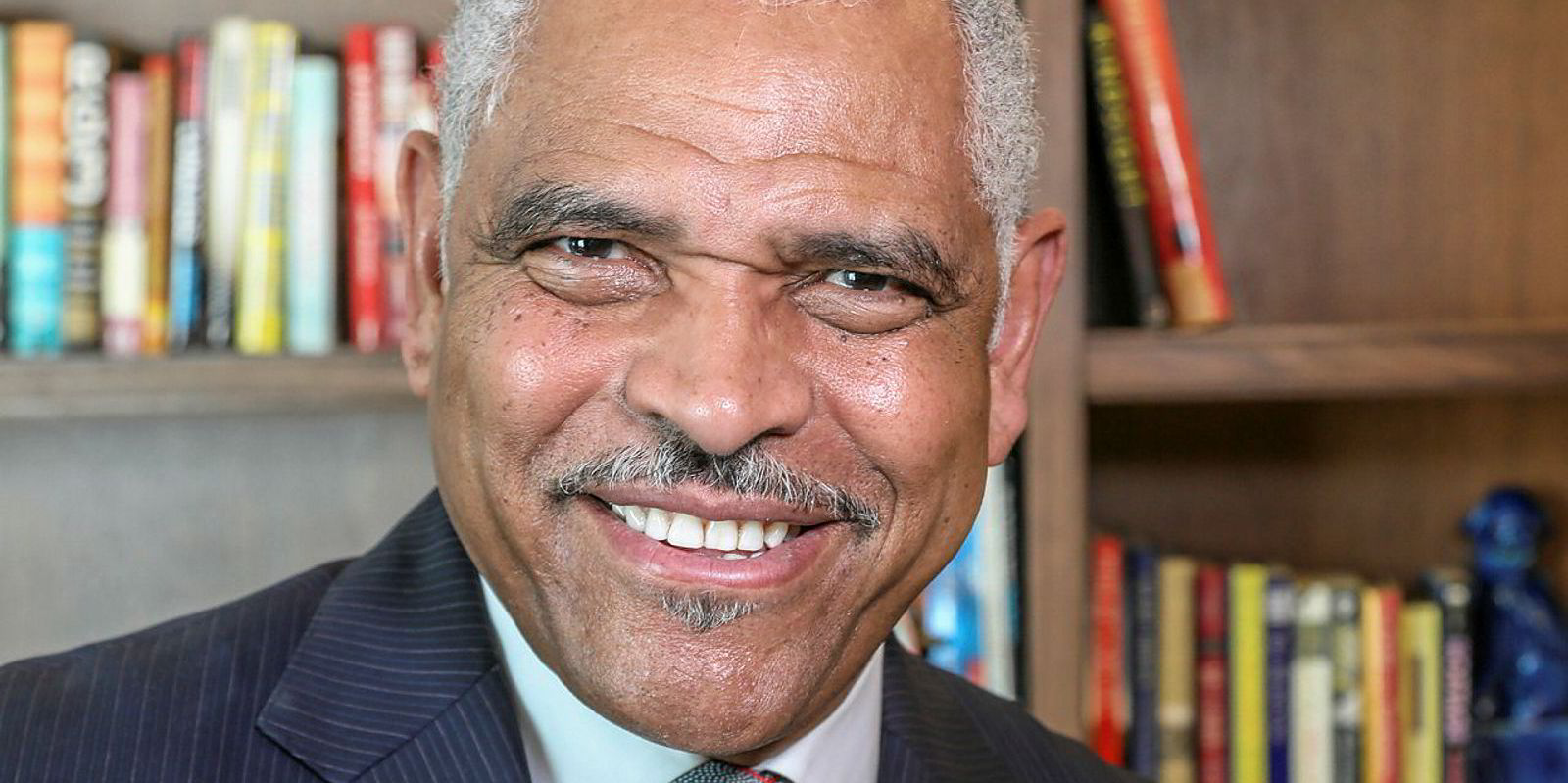 He reaffirms his stance that China will one day be the world's largest cruise market in terms of home-porting ships, though perhaps not until the 2030s because of limited shipyard capacity. "But as a source market, China could be No 1 really soon because they have just so many people."
He thinks China's 135 million outbound tourists might constitute the world's largest fly-cruise market (where passengers fly internationally to cruise origins) in five or 10 years. "It's up to them as far as allowing visas to be issued in China, and then it's up to us how we connect the Chinese to the concept of cruise."
Despite the long-term possibilities, TradeWinds reported in late July that Norwegian Cruise Lines is scaling back its push into the Chinese market after over-estimating the potential. It plans to replace the 3,800-berth Norwegian Joy (built 2017) with the 20-year-old, 2,020-berth Norwegian Spirit and then retrofit the Norwegian Joy for the American market at a cost of $50m.
But Donald says he isn't worried about the Chinese market not living up to the initial hype. At present, Chinese travellers constitute 5% of Carnival's capacity, on a handful of home-ported vessels. "It's tiny and embryonic. It's going to have fits and stops and starts."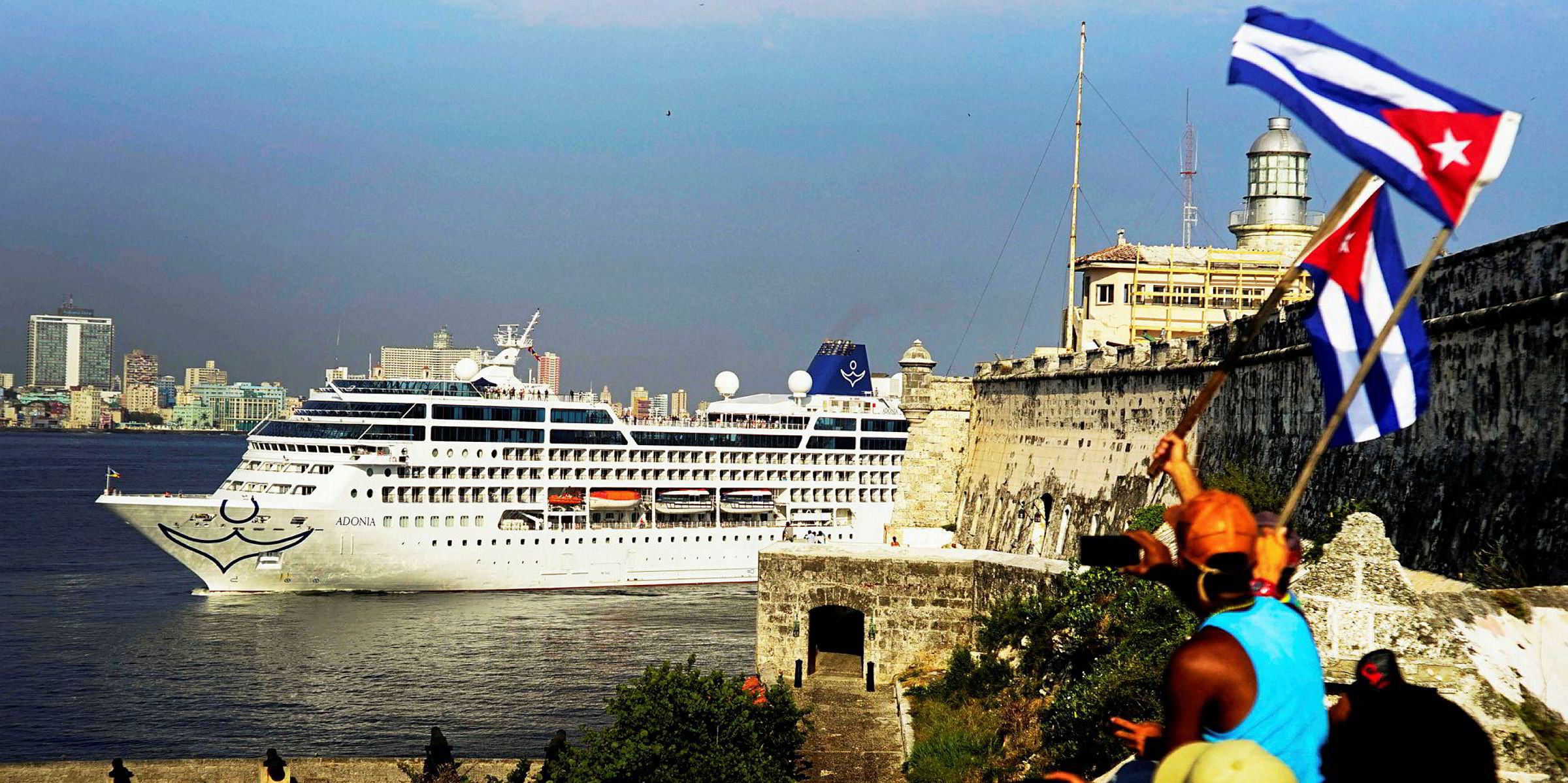 Still, Beijing's five-year economic growth plan as part of its Belt and Road initiative includes proposals to build more cruise ports. Fincantieri and China State Shipbuilding Corp have also partnered to build Carnival ships in China.
"China realises that cruise is a huge economic multiplier, having seen statistics that one cruise job creates 11 jobs outside of cruise," Donald notes.
Carnival expects its first Chinese-market cruiseship to arrive in 2023 and to form a domestic brand by next year through the partnership, which includes sovereign fund Chinese Investment Corp.
Nor is Donald worried about China's ability to build cruiseships. Fincantieri, he points out, "has built ships for decades — and many of our ships".
He is also not too concerned about what effect the US-China trade war might have on attempts to penetrate the Chinese market. "There are always geopolitical tensions, there's always economic malaise somewhere in the world, there are always some places you can't go for a period of time," he says. "Those things are normal for us in our state of affairs, so we always have to manage it."
One example of a positive shift in the geopolitical landscape led to Donald's greatest personal accomplishment at Carnival: bringing the first Cuban-Americans to the island after US-Cuba relations were restored under President Barack Obama.
"We were the first to go to Cuba in over 50 years. Cuba chose to change that to make it possible for us to bring Cuban-Americans to Cuba."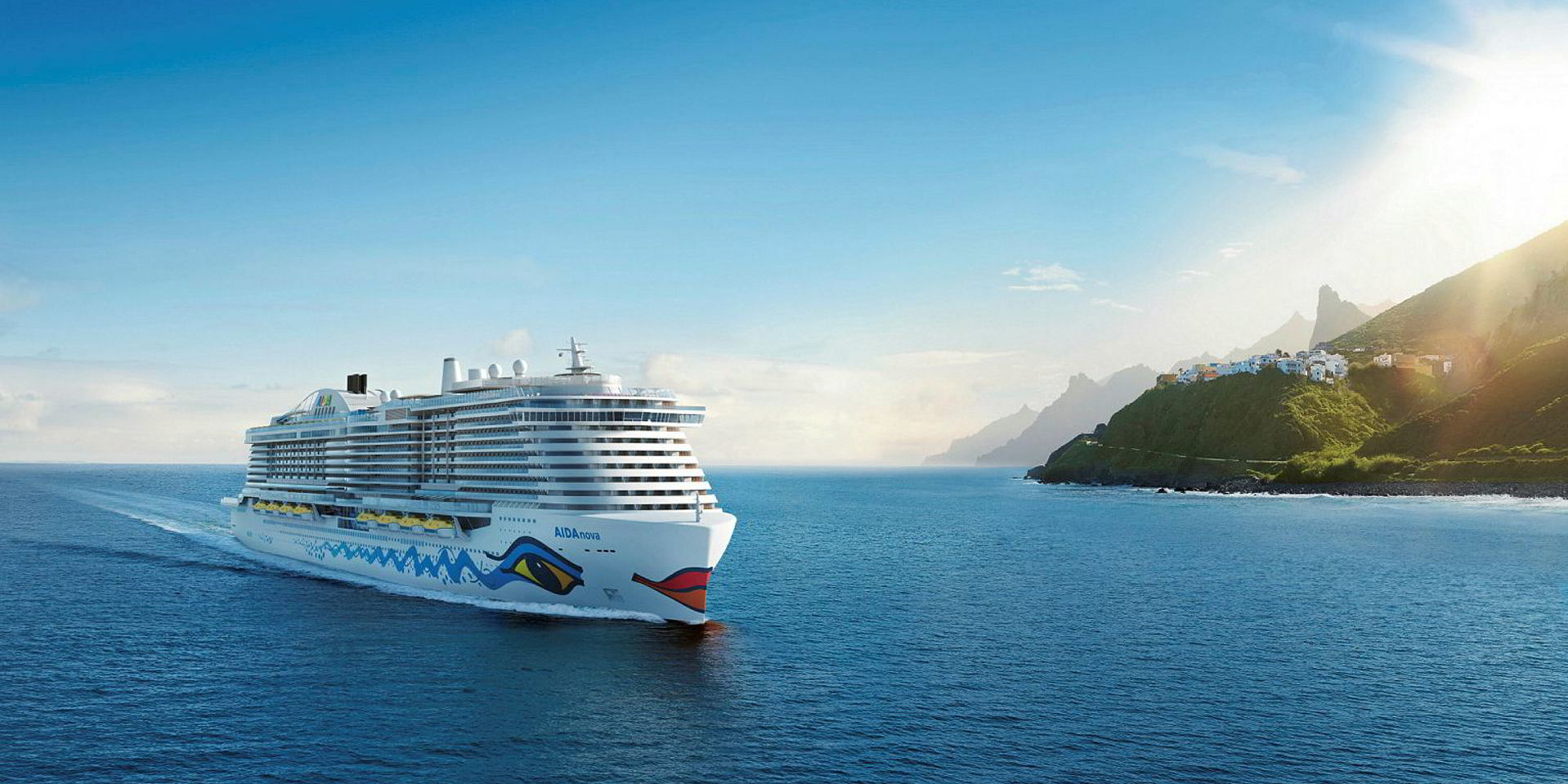 He made sure Carnival general counsel Arnaldo "Arnie" Perez and his wife Carmen, both Cuban-born, were the first off the Adonia when it dropped anchor in Havana Harbour in May 2016.
"Very emotional," Donald says. He looks down and smiles softly. "To me, that was a major accomplishment, a huge deal."
Carnival definitely aims to expand its trips to Cuba over the next 15 years as more ports are built — barring any geopolitical strife. "We'll have to see how things evolve over time, but Cuba is going to refresh the entire Caribbean," he predicts.
Carnival has also ventured further into the increasingly popular expedition cruise market with the ordering in July of two LNG-powered expedition ships for its ultra-luxury Seabourn brand.
The 246-passenger ships, coming in 2021 and 2022 from joint venture Mariotti Damen Cruise, will sail to polar regions and other "exotic destinations".
Carnival has no immediate plans for more expedition vessels. "Right now, we'll take these and see how much demand there is... but we're very confident that these will be fully occupied and a thrill for our seagoing guests."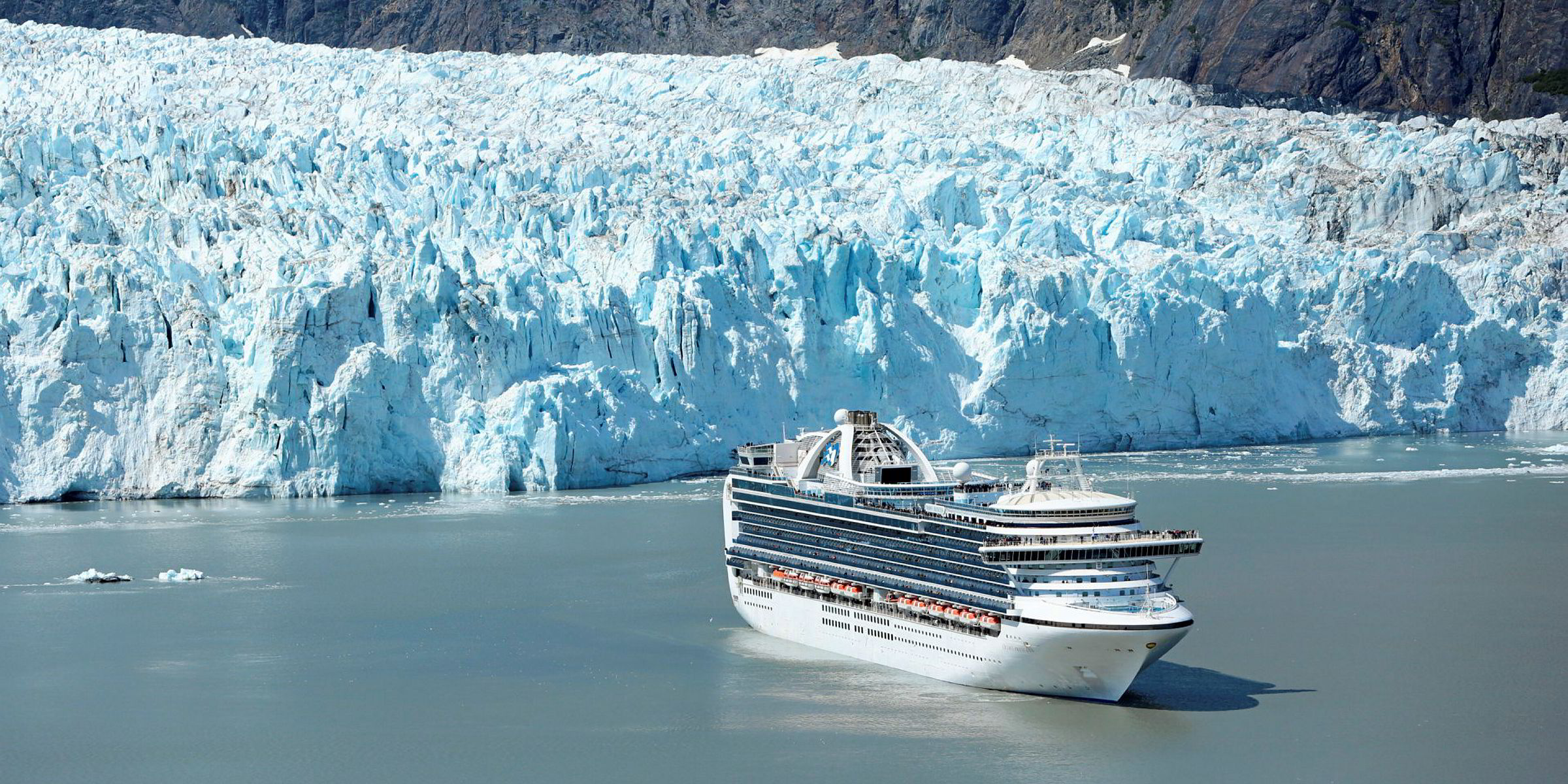 Polar cruising brings its own challenges, of course. Environmental groups, including Friends of the Earth, have circulated an online petition asking Carnival to stop using high-sulphur fuel oil in Arctic and sub-Arctic waters. This request, which also urges it to use diesel particulate filters, coincides with the arrival of Holland America's 1,404-berth MS Rotterdam to kick off the Arctic cruise season.
The company has said it plans to fit 85 ships with exhaust gas scrubbers by 2020 to meet pending sulphur emission rules.
"First of all, it's not only doing the right thing because we're just a bunch of people who live on this planet with children and grandchildren," Donald says. "Beyond that, it's in the interest of our business. People cruise to see beautiful places, not pollution or destroyed reefs, so we are highly motivated from even a business standpoint... to make sure we're doing things to make the environment better, not worse."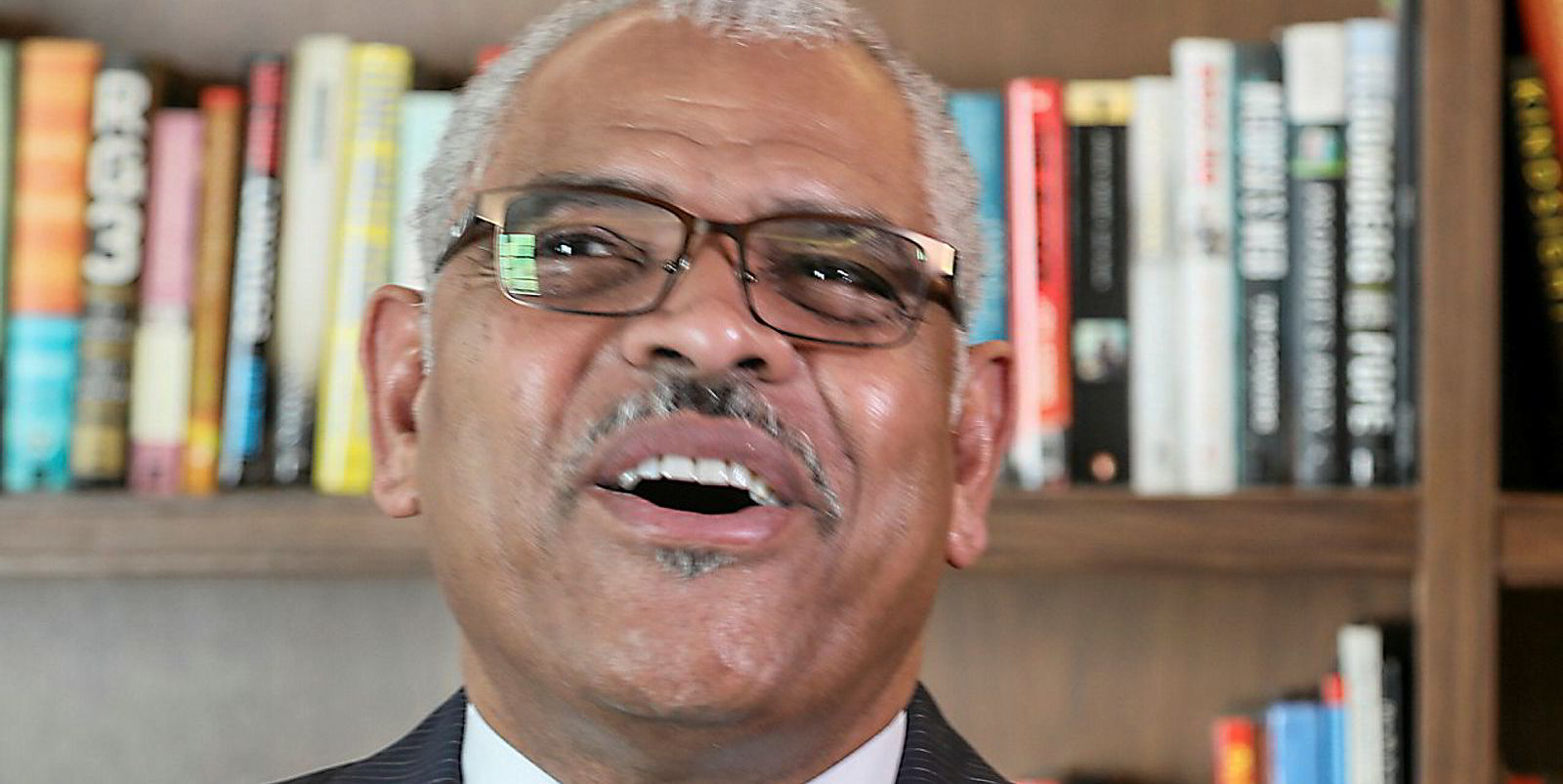 So, where does the company stand as Donald looks ahead? More ships? Absolutely.
Carnival is open to expanding its active fleet to 120 or more vessels some day if the demand for cruises continues to rise. It has 20 ships on order until 2023 — including the two expedition vessels for Seabourn — but none planned beyond that yet.
"We have ships that are 30 years of age, so we need ships to replenish our fleet, let alone expand to penetrate into these other markets," he says. "We'll always be building more ships, because they're far more efficient than existing ships."
And the potential for expansion is enormous. Donald notes that all of the world's cruise cabins make up less than 2% of all hotel rooms across the globe.
"We [the industry] are cruising 27 million people a year. There's no reason why you shouldn't be able to cruise 54 million people. In that context, the sky's the limit."