Norwegian green shipping start-up Amon Maritime is teaming up with Bernhard Schulte Shipmanagement (BSM) on a new vessel management venture.
Announced during Nor-Shipping in Oslo, Ula Ship Management will be based in Sandefjord in southern Norway.
The aim is to offer ship-management services for the Norwegian market, specialising in ammonia-powered vessels, but open to all types of ships and owners.
Ula will be owned on a 50/50 basis.
Amon is backed by Norwegian shipowner Mosvolds Rederi and was set up in 2019.
Founder and chief executive Andre Risholm told TradeWinds: "Our first talks started in May last year. We spent quite some time trying to find the best partner. Part of that is getting to know each other."
BSM's project leader is Nick Topham, managing director of BSM Deutschland.
"Nick and some of his team have been to visit us in Sandefjord and we have been to visit them in Hamburg," added Risholm.
"What we have been looking for here is a very long-term partner, building up an operational ship management team in Sandefjord with someone that we can hopefully do business with for the rest of our careers."
BSM has many years of experience in the seaborne transport of liquid gases, including ammonia.
Topham told TradeWinds: "The intention is to keep it as lean as possible at this stage, do what we can remotely. But as the business develops, we would be looking to put staff into the joint venture.
"We're fully committed to this project. We're looking forward to learning an awful lot about ammonia as a fuel. Carrying it and using it are two completely different things."
The company is hiring a vessel manager initially for Ula who will be key in building up all the systems together with BSM.
Big backing from BSM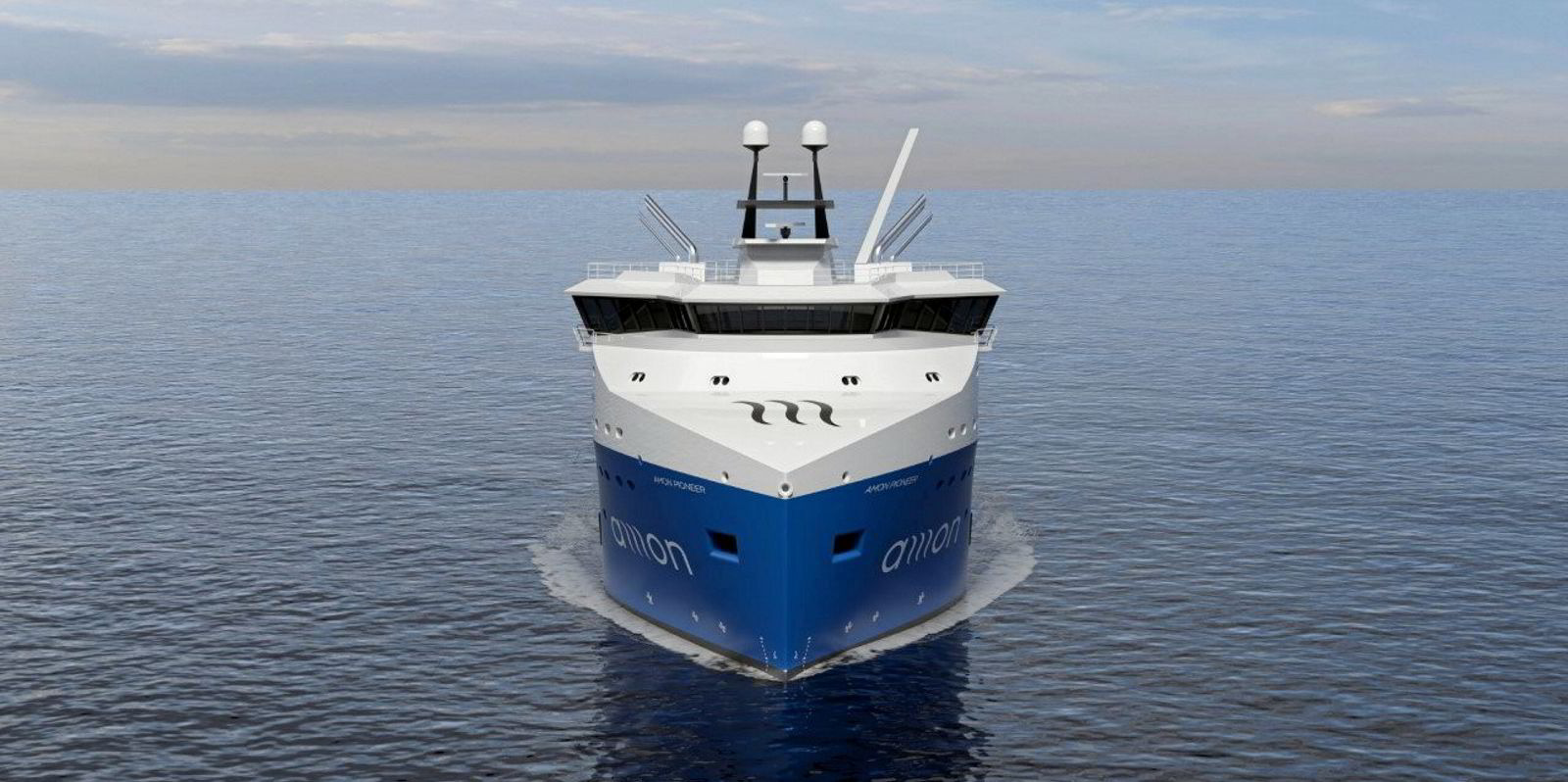 Ula will draw on the global capabilities of BSM's Hamburg office, including strong systems for accounting and procurement, and the broad technical and operations team.
The new vessel manager will be engaged in newbuilding development and be ready to take on third-party management while the company is building the ships.
"We are rigging this to be opportunistic, and take on work that we can while ramping up with the beginning of the Amon operations," Risholm added.
"For third-party management, this set-up is going to be specialised in complex vessels, that's where we will have our edge."
Topham explained that BSM Deutschland specialises in more complex ships, including service operation vessels for wind farms, one of which is a pure hybrid, plus small-scale LNG bunker vessels, and is in the process of taking over geotechnical survey vessels as well.
"We've got quite a bit of experience in carrying ammonia, so we know what it is," Topham added.
But the big question is what future fuels will look like.
"Different owners have different ideas as to how to go forward," he said.
"We want to explore every opportunity. We see that we can learn from Amon.
"I'm fully convinced that ammonia has a place as a future fuel within the shipping industry."
Amon is also working on infrastructure and bunkering projects through another venture, Azane Fuel Solutions.
This is important for the overall development of the fuel, as Topham argues: "It's one thing saying the vessel can use this stuff, but you've got to get it there."