As the International Maritime Organization considers market-based measures such as a carbon tax to push shipping to cut its greenhouse gas footprint, shipowners have argued that charterers should pay that levy.
And the top shipping executive at one major charterer believes that argument makes sense.
Jan Dieleman, president of Cargill Ocean Transportation, told TradeWinds that everyone in shipping has a role to play in the industry's decarbonisation, and companies should be held accountable for what they control.
After he was appointed chairman of the Global Maritime Forum, Dieleman said shipowners should be responsible for things such as the Energy Efficiency Existing Ship Index (EEXI) — a rule set to enter into force next year that aims to ensure that ships meet a minimum standard for their carbon footprint.
"When you get to the point of when you operate the ship and the emissions that are linked to operating the ship, I think it's more than normal that the one who's making decisions on that should be the one who should be responsible," he said, asked by TradeWinds whether it makes sense for charterers to pay a carbon tax.
"So in that case, that the charter is responsible for that piece, I think that's a logical conclusion."
He said similar logic applies to the Emissions Trading System (ETS) in the European Union, which is expected to apply to shipping starting next year. Dieleman said it makes sense for the party that is importing a cargo into Europe to pay for the ETS emissions credits.
"To be honest, the clarity is much more important than anything else," he said.
Dieleman's comments came after Bimco, a leading shipowner's organisation, said the cost of market-based measures should be borne by the party that sets the route and speed of a ship, which would be the charterer in the case of a time-charter contract.
Switzerland-based Cargill Ocean Transportation — a division of US commodities giant Cargill — is a major charterer of bulkers, operating an average of more than 600 ships.
Dieleman's appointment to lead the Global Maritime Forum puts him at the head of a non-profit that has hatched major private-sector initiatives in shipping's decarbonisation, including the Sea Cargo Charter that has seen major commodities firms, including Cargill, sign up to a framework for assessing and disclosing the carbon footprint of chartering activities.
It comes as the IMO's Marine Environment Protection Committee (MEPC) gears up for a meeting in June to discuss the next steps in global shipping regulations.
Among market-based measures under consideration is a carbon levy or a cap-and-trade system.
Dieleman said he is "not too hung up" on which measures the IMO chooses, or what the price of carbon should be. What matters to him is that the United Nations body makes a choice.
"We're all realising that the one thing that we're missing is some clarity on regulation around carbon," he said.
Having a clearer picture of what will be ahead will be a catalyst for change, and it will help shipping to be investible.
Dieleman said the focus of debate should be on what the IMO can get done, so that having a decision in place can kickstart changes that the industry needs to make.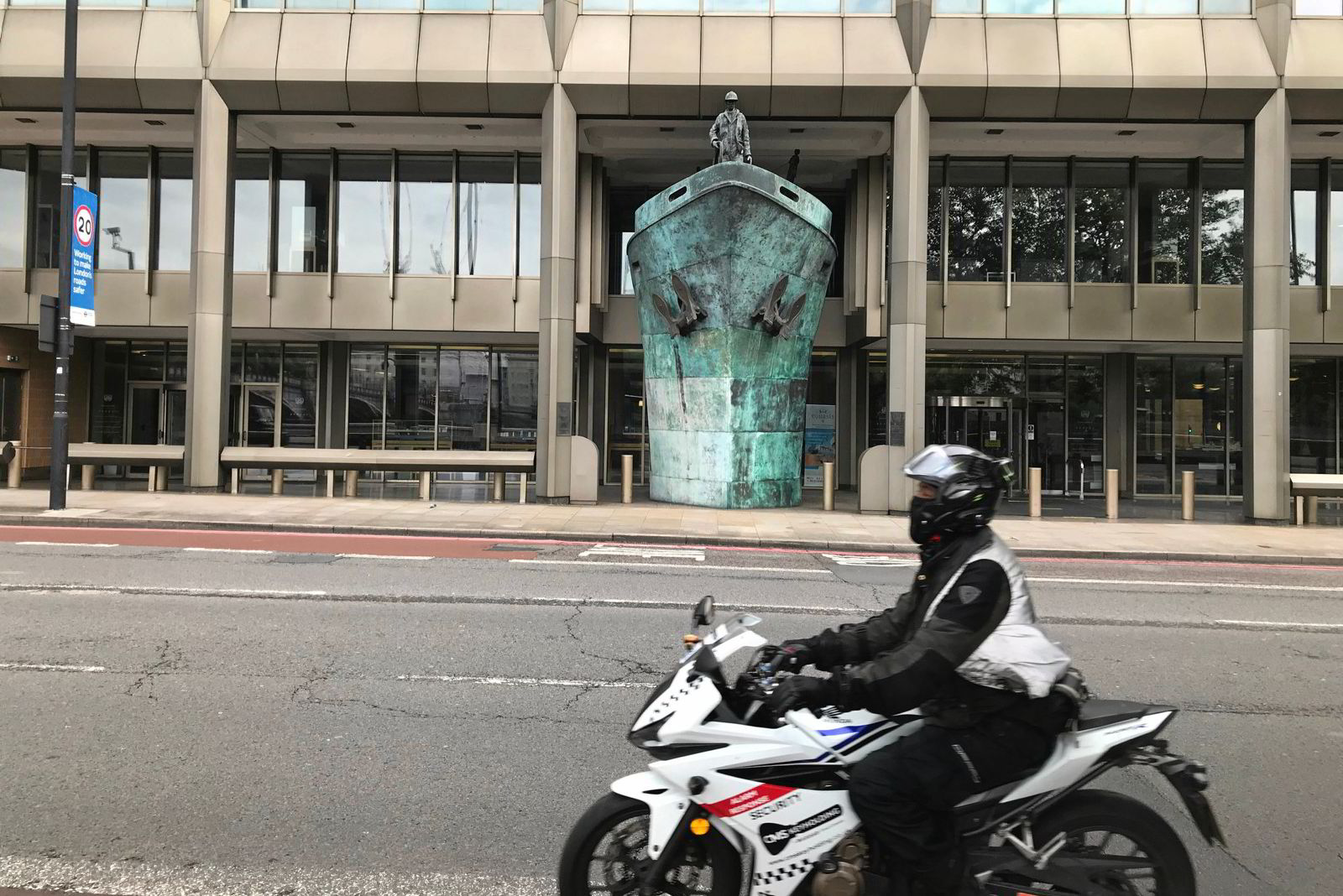 "It's not so much about what will be best," he said. "I think it's what can the IMO actually get over the line.
"I think it's important to come up with a mechanism that is actually workable and is actually governable ... I'd much rather have the focus on: What is something that we can do which is simple, which is agreeable, which is fair?"
As with many in shipping, Dieleman believes it is ideal to see a single global regulatory system to push shipping to decarbonise.
But he acknowledged that bringing that to fruition is going to be extremely difficult and take a long time, so he does not see anything wrong with regional rules that take the lead on regulating shipping's greenhouse gas footprint.
"Would I like to see 50 different systems? Probably not, because that's going to make things very complicated," he said. "But I don't have an issue with Europe taking the lead ... and hopefully also starting coming up with a mechanism that can be used and replicated, maybe, on a global scale at some point."
Subscribe to Green Seas
Get our weekly newsletter on sustainability, ESG and decarbonisation to stay on top of the developments as the shipping industry faces pressure to transform.
More on sustainability and the business of the ocean
The Global Maritime Forum has proven much more than a discussion forum, particularly when it comes to shipping's decarbonisation. And Dieleman, its new chairman, wants to continue its track record of concrete achievements. Read the story in TradeWinds.
An Abu Dhabi emirate-owned company is planning on producing 100,000 tonnes per year of e-methanol, derived from green hydrogen, at the Suez Canal. Read the story in Recharge.
The Governance Group, an ESG consultancy that has 50 shipping clients, is merging with fellow adviser Velocity Consulting and a sustainability software platform to create the Position Green Group. Read the story in TradeWinds.