Sign up to receive the newsletter in your inbox by visiting tinyurl.com/greenseas.
Subscribe to the podcast on Google Podcasts, Apple Podcasts, Stitcher, Pandora, Spotify and Soundcloud.
___________________
7 December 2022
The EU has put a price on shipping's carbon. What will the IMO do?
Our newsletter explores whether the UN's shipping regulator will follow the lead after Brussels' approval of shipping's inclusion in the Emissions Trading System.
Click here to read the newsletter.
___________________
30 November 2022
What will EU methane emissions trading mean for LNG-fuelled ships?
The Green Seas newsletter explores the potential impacts of adding shipping's methane pollution to EU emissions trading. And the weekly podcasts takes an in-depth look at how offshore vessel owner Harvey Gulf International Marine tried a variety of ways to cut its greenhouse gas footprint, with bio LNG made by pig manure taking it the final ingredient to net-zero emissions.
Click here to read the newsletter.
___________________
23 November 2022
Shipping highlights as COP27 closes in Egypt
We review TradeWinds' coverage of the global climate conference in Sharm El-Sheikh, where a lacklustre results from world leaders turned shipping's attention to the International Maritime Organization's upcoming discussions to hike its carbon ambition.
Click here to read the newsletter.
___________________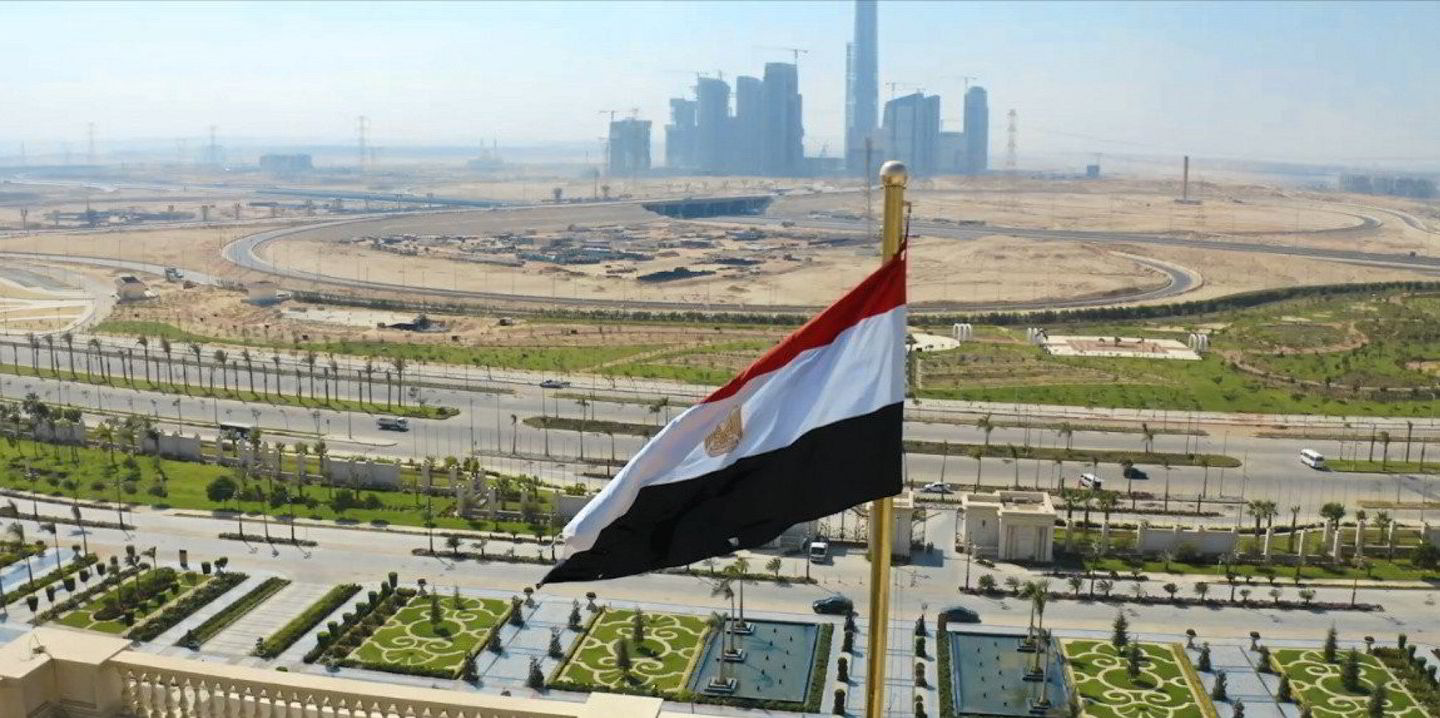 16 November 2022
At COP27, a bid to lift shipping's black carbon emissions higher on the climate agenda
We take a virtual trip to the COP27 climate conference in Egypt, where environmental groups are seeking to highlight how climate change is enticing more ships to the sensitive region, which is contributing to more climate change because of black carbon emissions.
Click here to read the newsletter.
___________________
9 November 2022
This decarbonisation tech is bubbling up into the mainstream
We explore how the world's largest cruise company has joined a growing list big-name shipowners that have adopted air lubrication, using a 'magic carpet' of microbubbles to tackle greenhouse gas emissions.
Click here to read the newsletter.
___________________
2 November 2022
'Huge opportunity': California no longer just dreaming of offshore wind
The first podcast edition of Green Seas visits the Golden State, virtually at least, to find out whether the new gold rush can be found out at sea.
Click here to read the newsletter.
___________________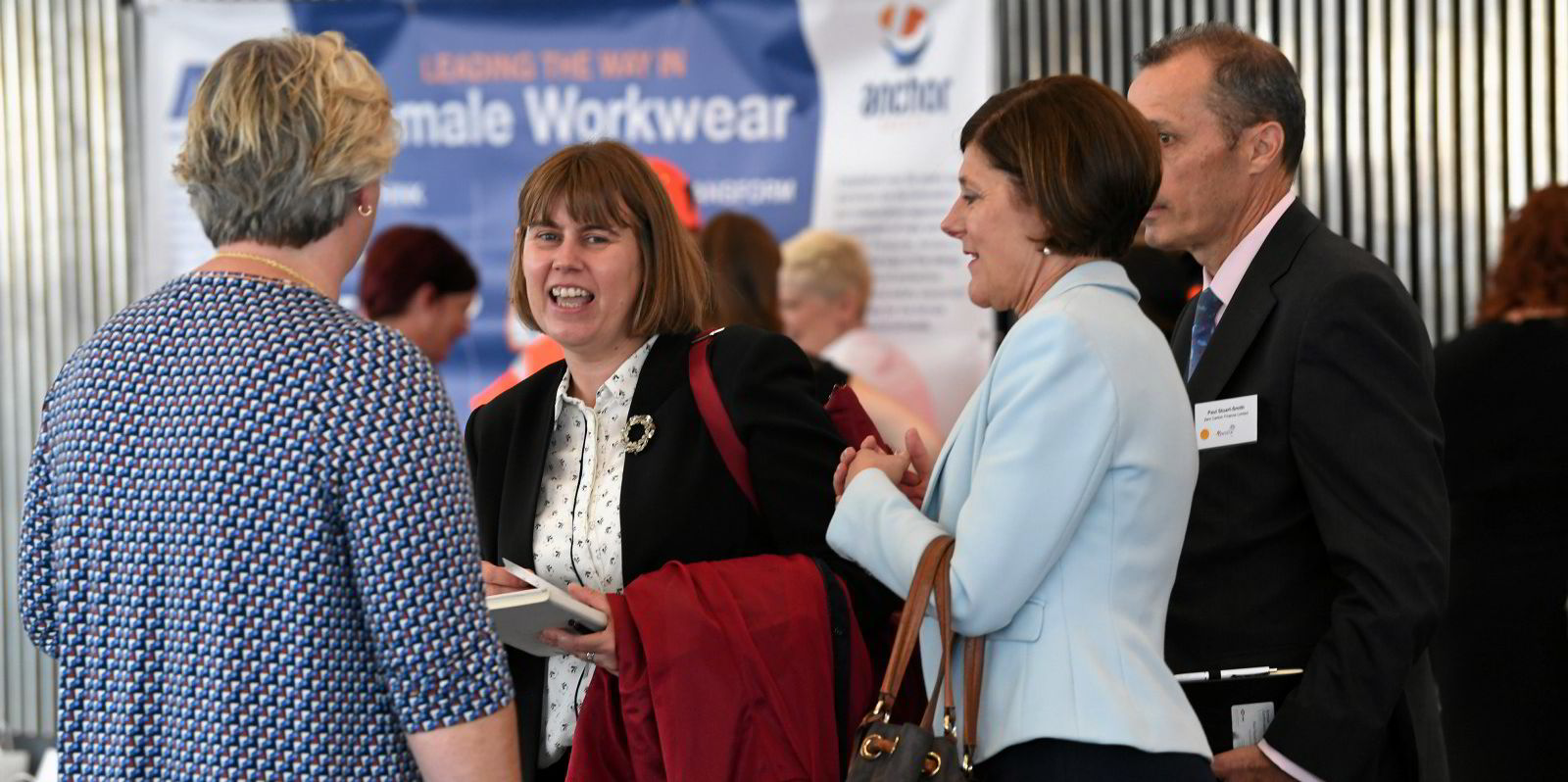 26 October 2022
For shipping, Egypt climate conference 'is the implementation COP'
Green Seas talks to Katharine Palmer, a key shipping figure at the United Nations' upcoming annual climate conference.
___________________
19 October 2022
Does nuclear hold the key for decarbonising shipping? Or should it be off the table?
We dig into the prospects for nuclear energy as a carbon-free fuel for shipping.
___________________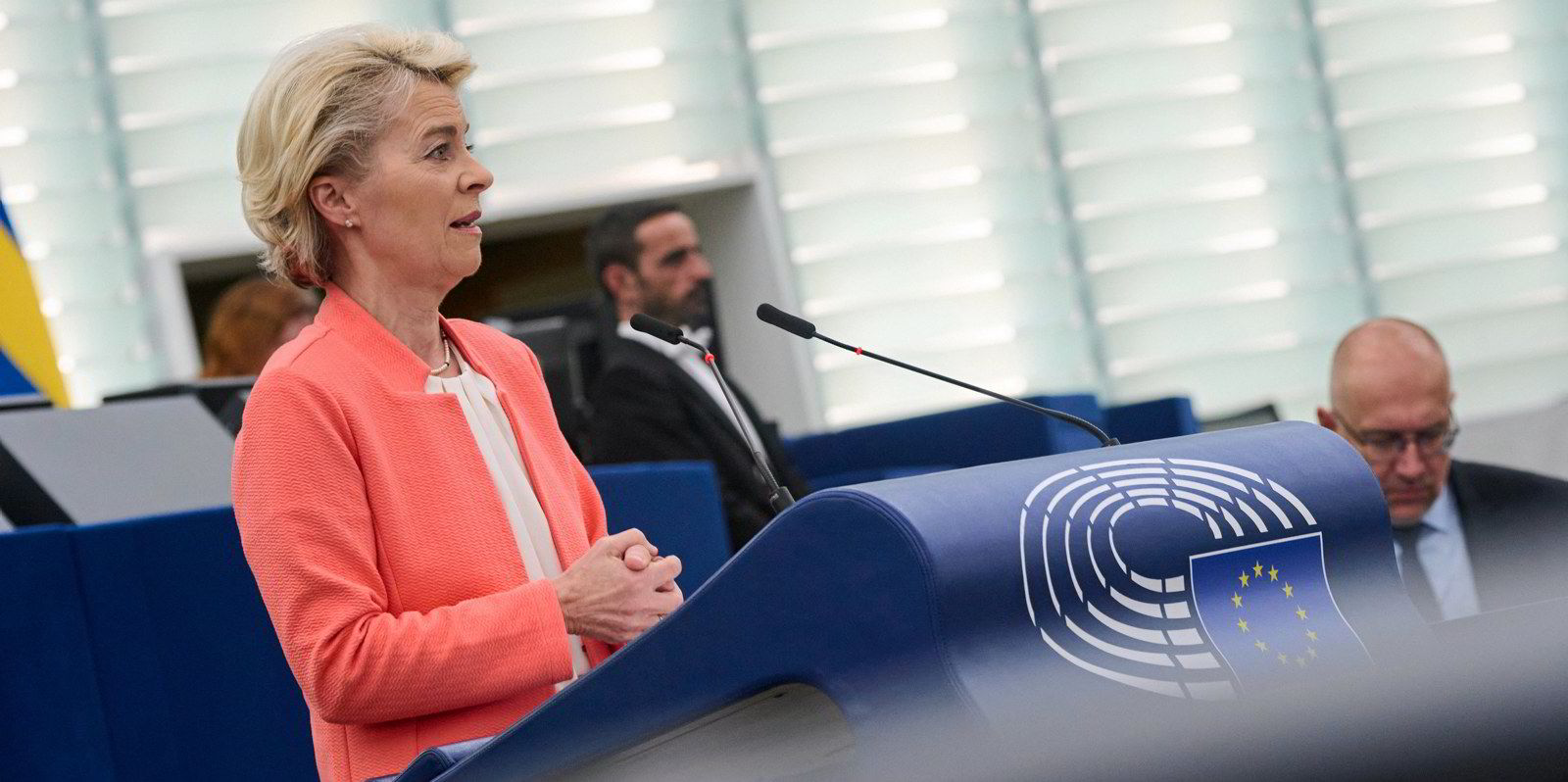 12 October 2022
Are battles ahead for shipping when competition law and green drive collide?
A debate over liner operators' exemption from antitrust law provides a window into the way regulators will have to weigh carbon claims and protections against anti-competitive practices.
___________________
5 October 2022
Cargo owners aim to use their buying power for clean shipping fuels. Is it enough?
COZEV coalition and member IKEA as they aim for all zero-carbon fuels by 2040, and to the environmental campaigners who want more
___________________
28 September 2022
'We need to have IMO on board' with carbon ambition, shipping leaders say
Green Seas visits the Global Maritime Forum's annual summit, where eyes are on the months ahead at the global shipping regulator.
___________________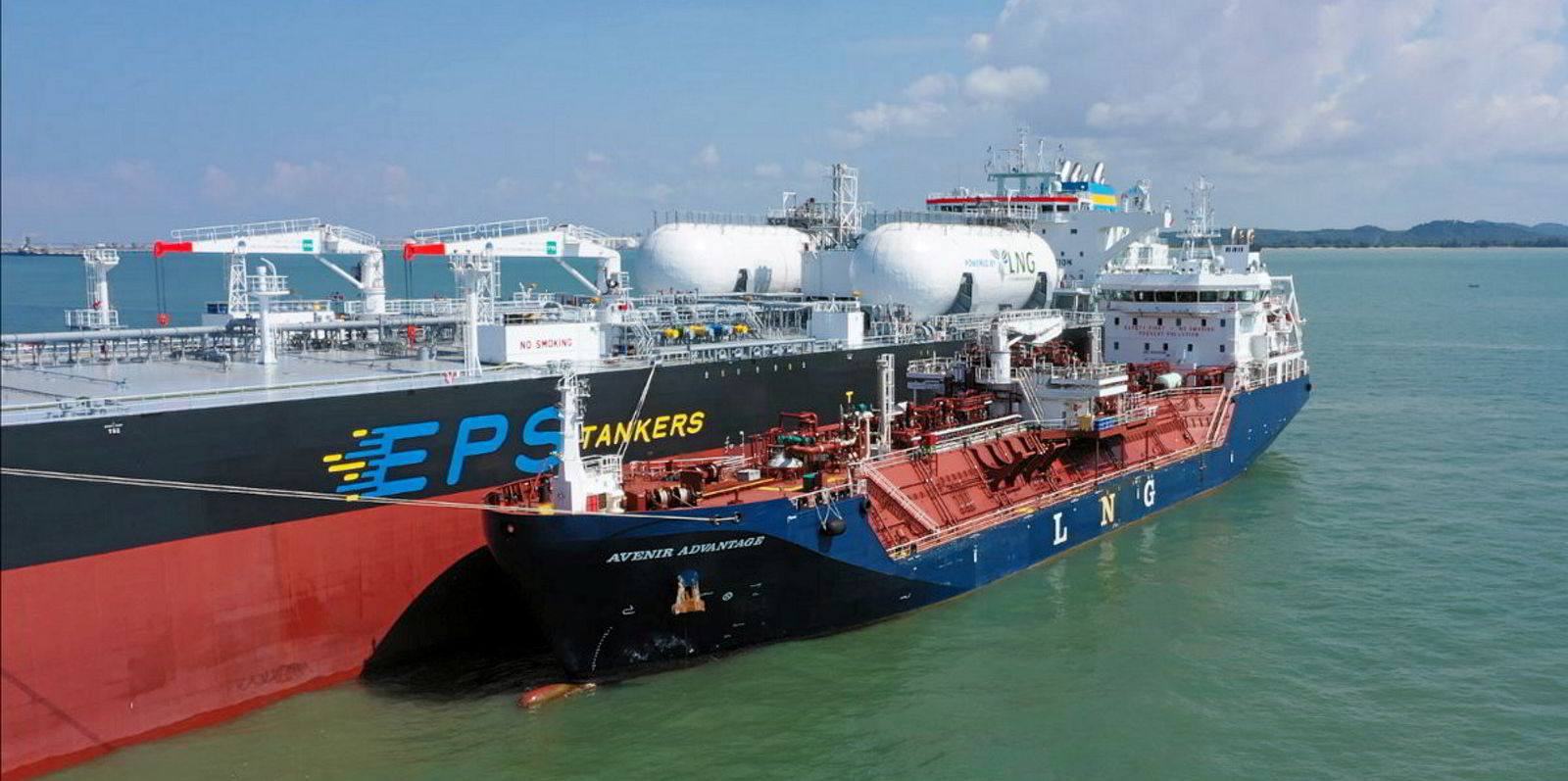 21 September 2022
The case for LNG fuelling in a decarbonising world
We talk to LNG fuelling proponents who say critics overstate the harm and understate the potential
___________________
14 September 2022
LNG fuelling in focus as green groups ask EU to turn up heat on methane emissions
We look at efforts to tighten EU rules on shipping's leading alternative fuel.
___________________
7 September 2022
Highlights of TradeWinds' Green Ship Technology report
A Business Focus explains how carbon capture and alternative fuels are setting out their decarbonisation stalls, as maritime sector explores prospects and challenges for hydrogen, ammonia, wind, batteries and more.
___________________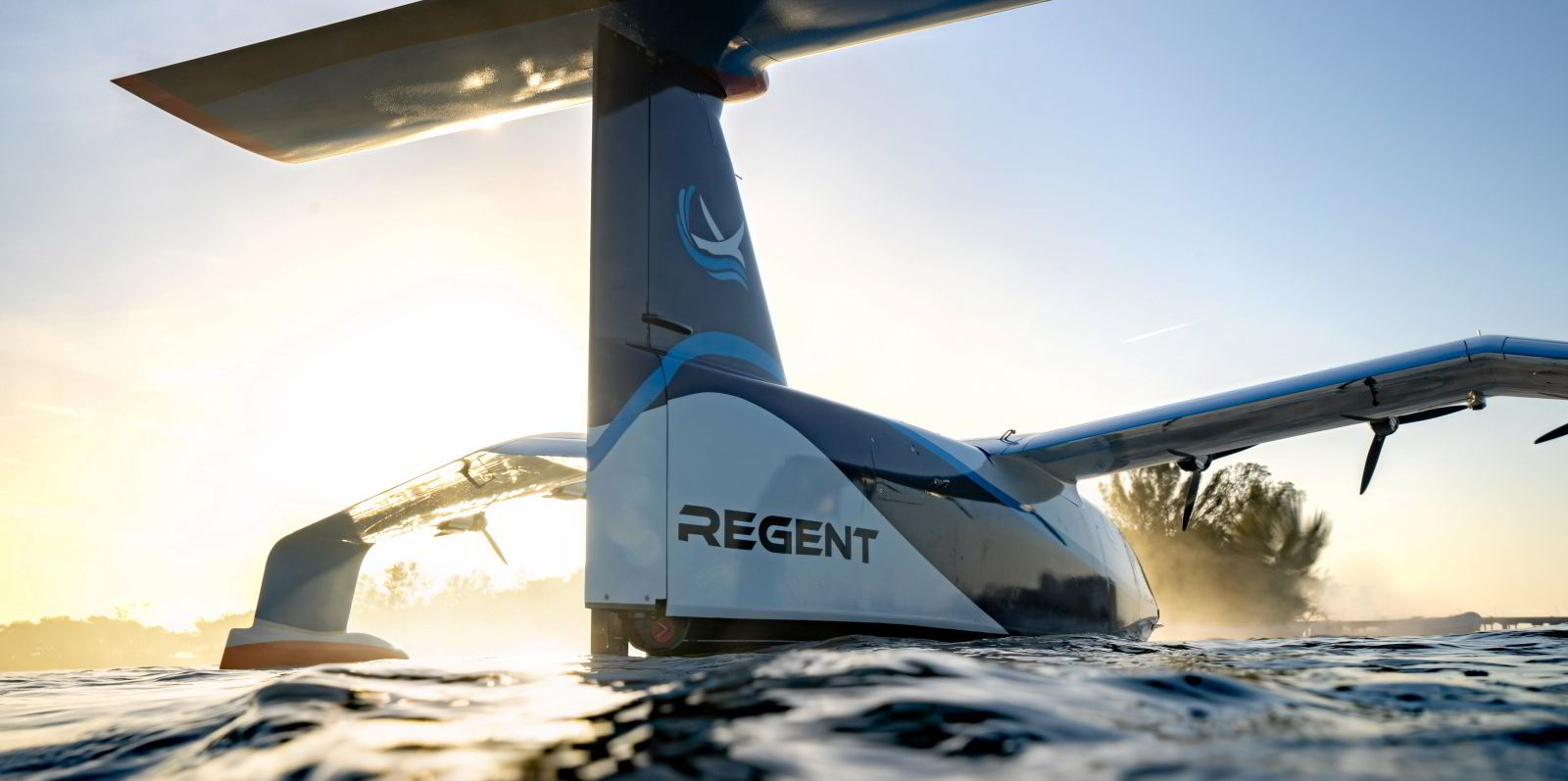 31 August 2022
Will ferries decarbonise by taking flight?
We explore the potential that seagliders have for tackling the greenhouse gas footprint of ferries.
Read the full story here.
___________________
24 August 2022
Cruise sector turns to fuel cells to tackle emissions of its floating hotels
Some turn to hydrogen for zero-carbon in-port operations, while others find more widely available fuels can cut carbon.
___________________
17 August 2022
A beach denied as Colombia's biggest port and tourist city grapples with rising seas
Green Seas returns from holiday with questions about how Cartagena is tackling climate change resilience and why there may be more sea-level trouble ahead.
___________________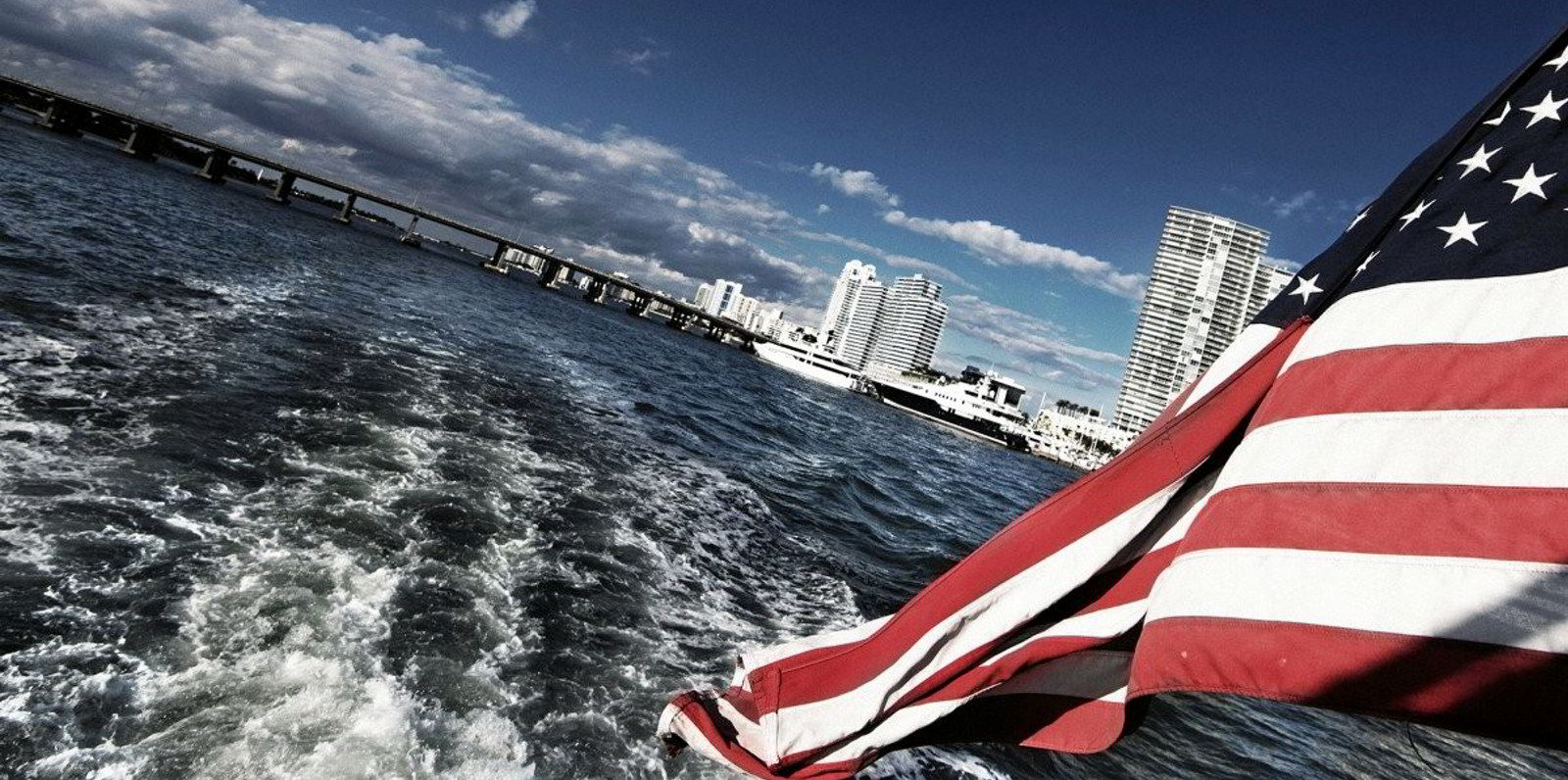 3 August 2022
How much green fuel it would take to bring US shipping to zero carbon?
We explore how high the US flag fleet will have to climb to overcome its 45m tonne-per-year mountain of carbon.
___________________
27 July 2022
As talk of cutting carbon at sea increases, so do emissions
We look at the rising greenhouse gas footprint documented in shipping company sustainability reports.
___________________
13 July 2022
How one shipping company got to grips with a carbon footprint 'across all scopes'
We catch up with Crowley's sustainability executive about reporting indirect emissions.
___________________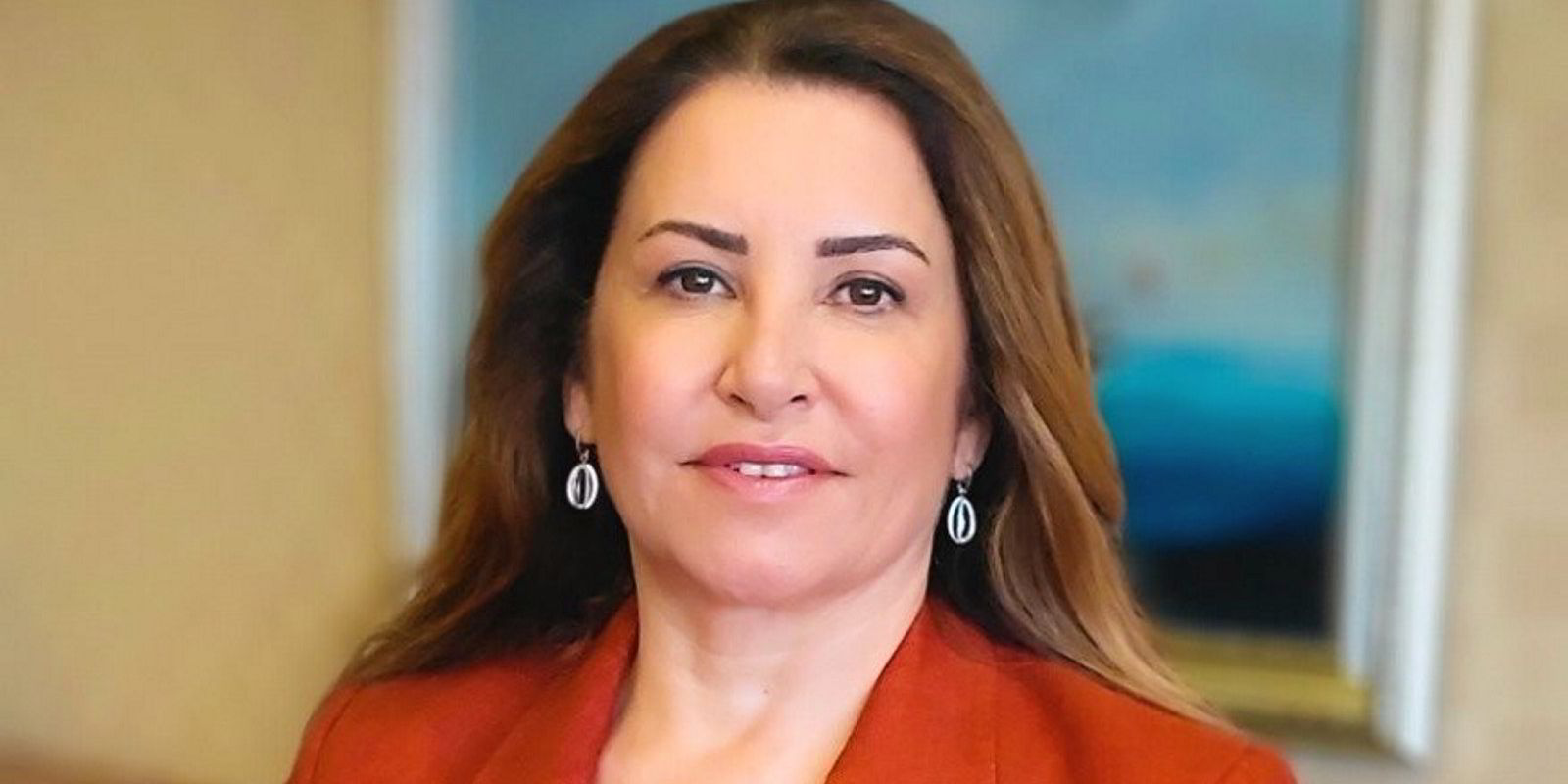 6 July 2022
'We can't do this alone': Kaptanoglu's plea for help to go green
Bimco stalwart and Turkish shipping player talks about her industry, her companies and the challenges they face.
___________________
29 June 2022
Ammonia could pose 'intolerable' safety risks without design changes, reports find
Further investigation into derisking the spilling of ammonia and other future fuels is highlighted by two studies released today.
___________________
22 June 2022
Will Biden administration take the lead in its own green push?
We dig into the US president's Green Shipping Challenge and renewable energy goals, and the need for concrete and pragmatic action from Washington.
___________________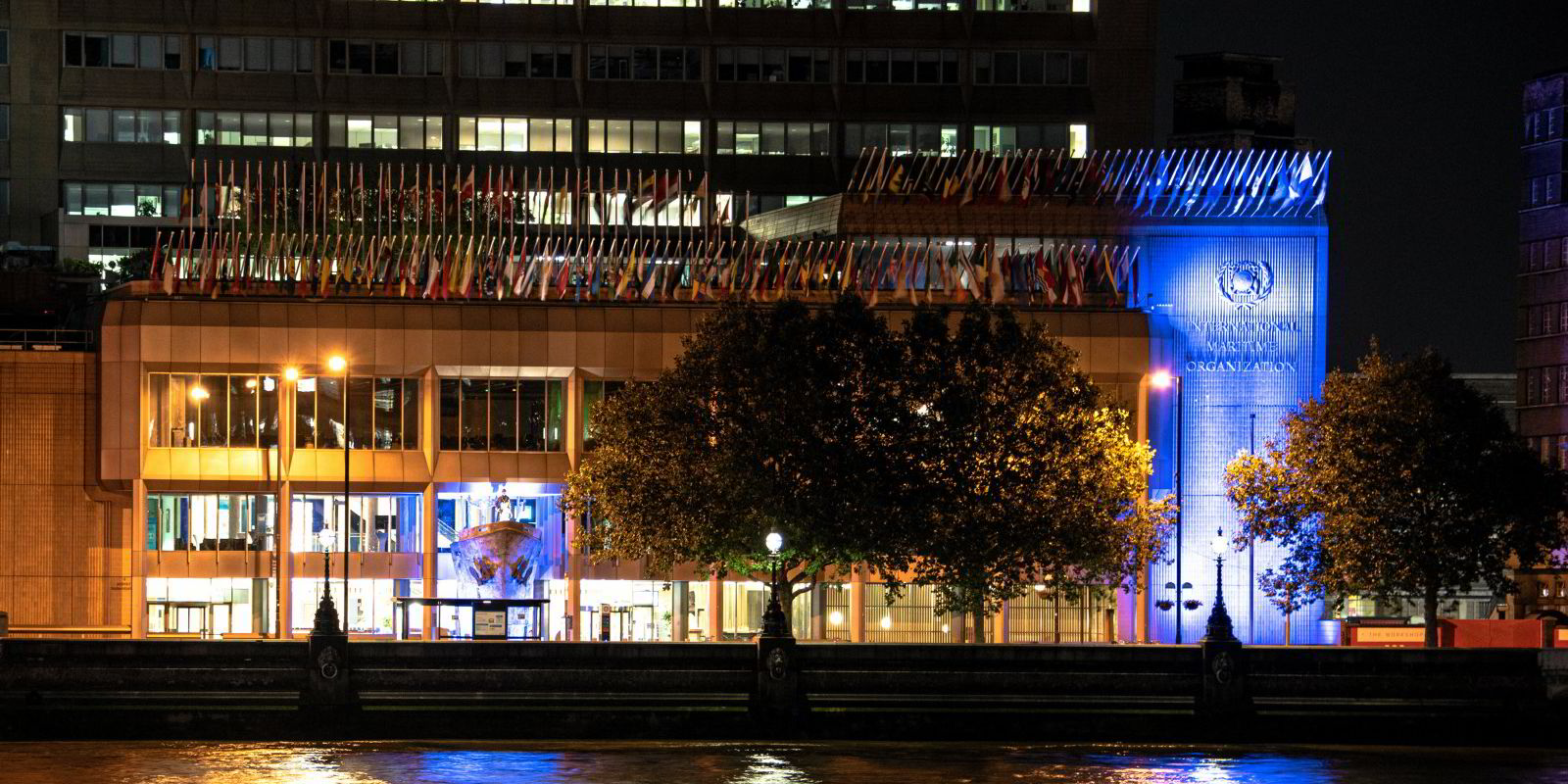 15 June 2022
Is a 2050 zero-carbon goal for shipping ambitious enough?
We explore calls for the IMO, the global shipping regulator, to set targets for 2030 and 2040.
___________________
8 June 2022
How digital technology can cut shipping's carbon today
Green Seas takes to the stage at Posidonia to explore the linkages between digitalisation and decarbonisation in shipping.
___________________
1 June 2022
Here's what to watch for as the IMO debates carbon next week
Away from Posidonia's parties, forums and the three-on-three basketball tournament, the UN body's environment committee is meeting to plan action on greenhouse gases.
___________________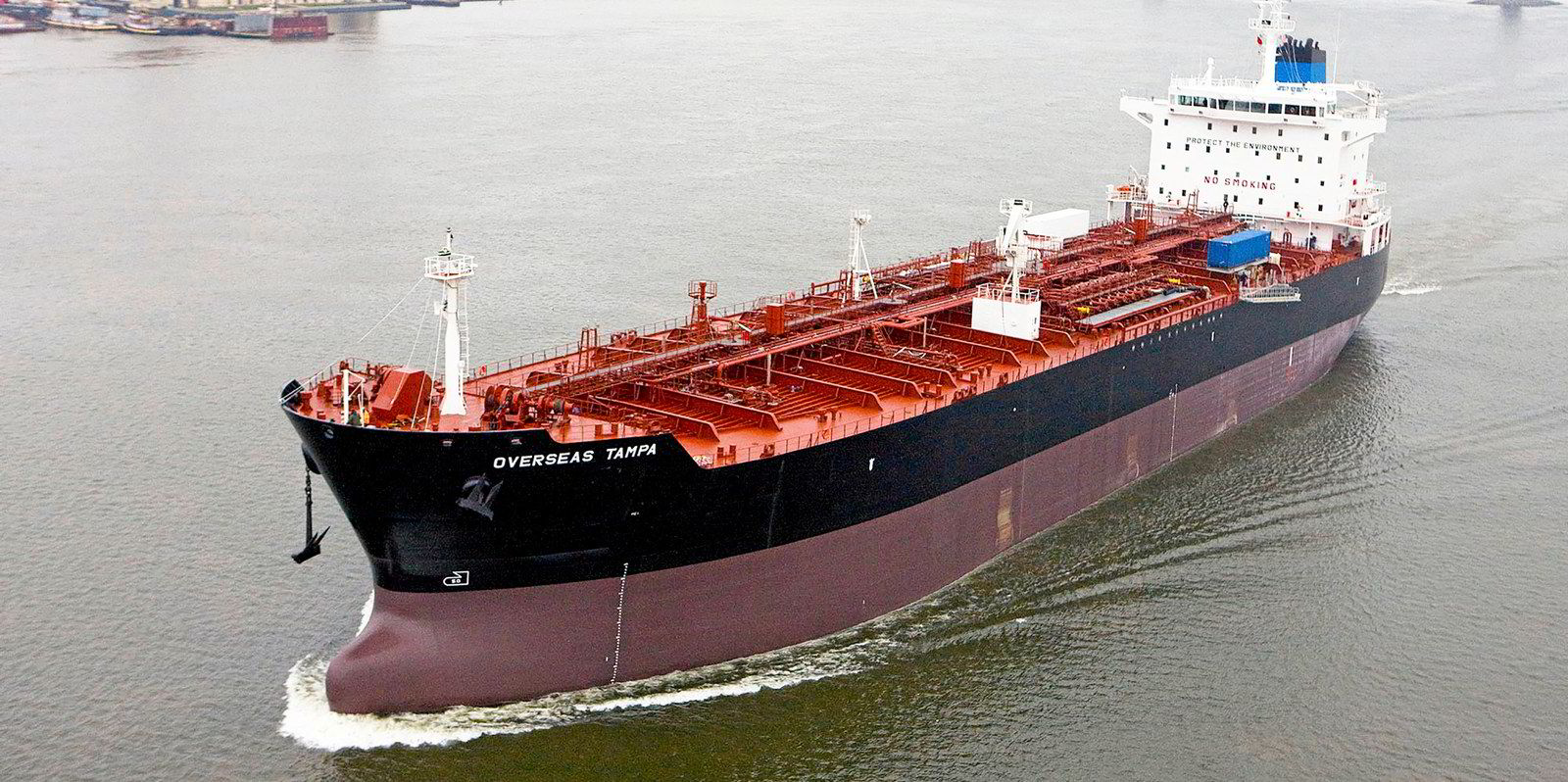 25 May 2022
Why shipowners are worried about looming carbon intensity scores
We dig into how identical ships can have very different carbon intensity scores under regulation coming next year. Should there be exceptions for what is traditionally outside of shipowners' control?
___________________

18 May 2022
European owners applaud parliamentary approval of shipping's entry to EU ETS
MEPs expected to approve Fit for 55 package including ETS extension after vote in favour of stronger proposals from parliament's environmental committee.
___________________
11 May 2022
The tanker ESG dilemma plays out in Saverys' Euronav election bid
We explore a fight over a proposal to push a tanker company toward green fuels and away from crude.
___________________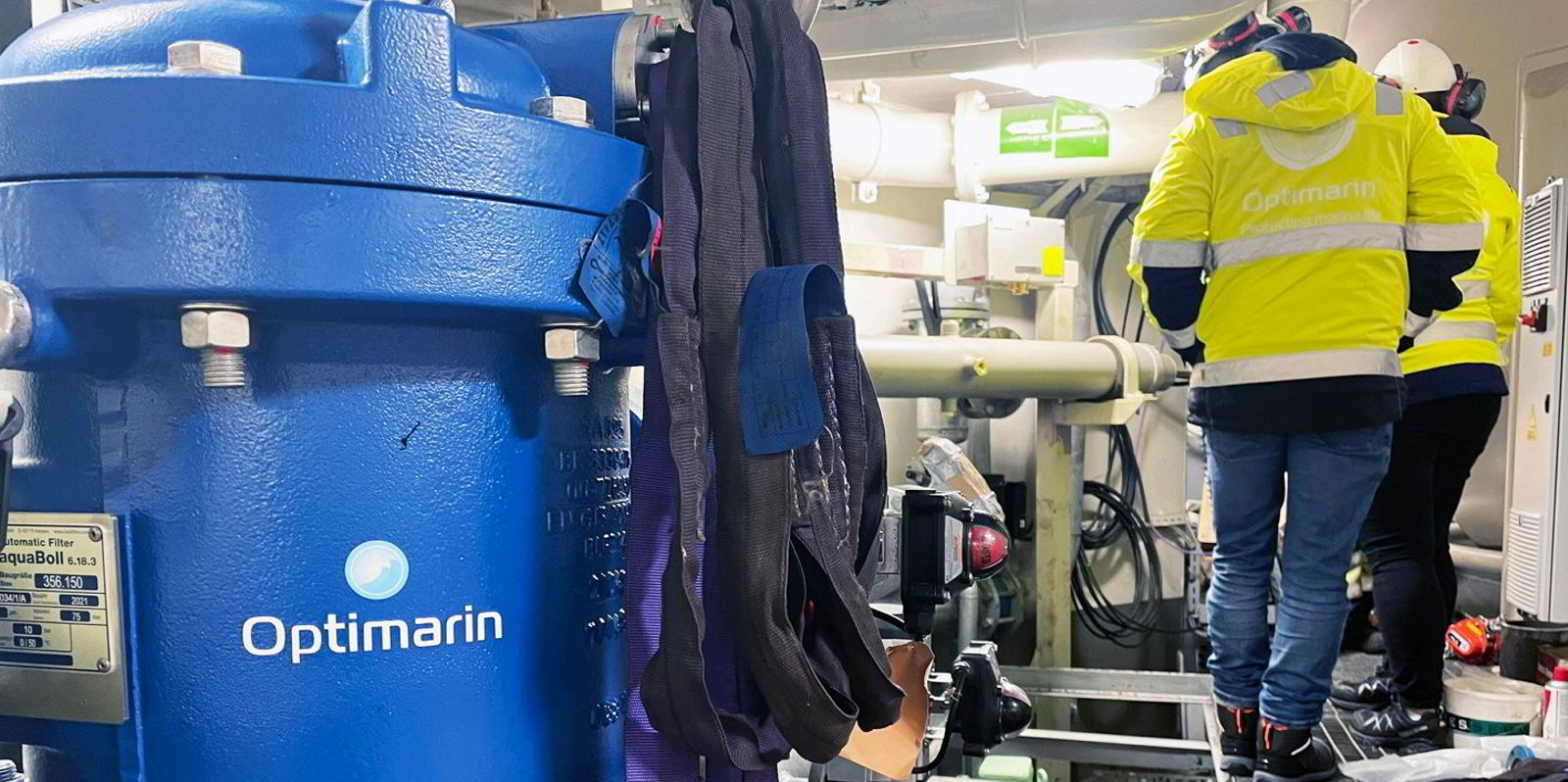 5 May 2022
Amid peak for ballast water installations, Covid-19 and supply chain headaches persist
Shipowners urged not to wait too long as backlog for installing equipment to halt invasive species spread remains unresolved.
___________________
27 April 2022
This charterer thinks it's 'logical' for charterers to pay for carbon
We talk to Jan Dieleman, the Cargill shipping executive who has just become chairman of the non-profit at the forefront of the decarbonisation debate.
___________________
20 April 2022
Scrutiny over cruise emissions should be an impetus for the industry to step up
The big three cruise owners are aiming for net zero but it is time to get rid of the 'net'.
___________________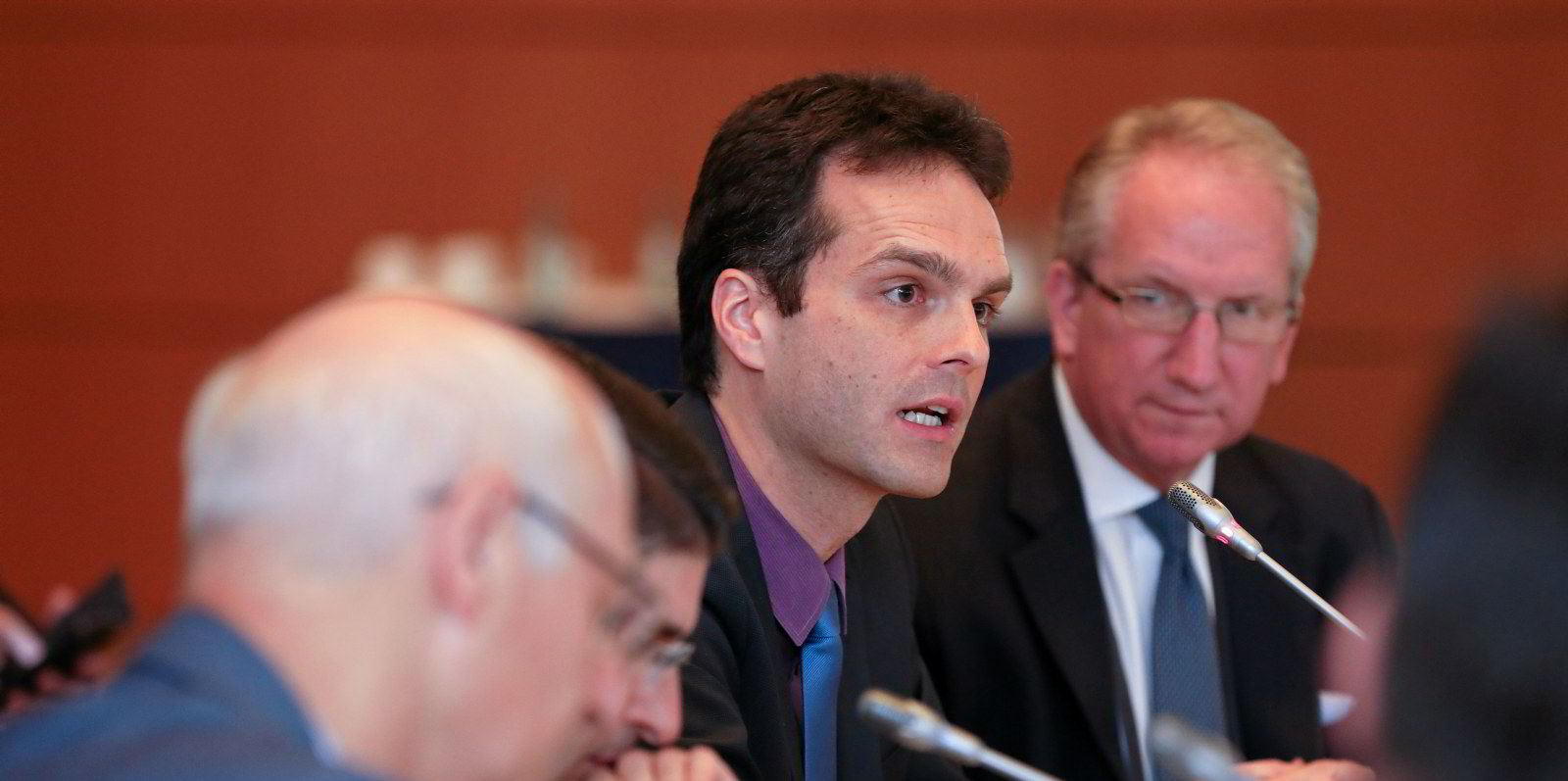 13 April 2022
How to spend it: Where the World Bank thinks trillions of dollars in IMO carbon revenue could go
In addition to tackling climate change, raising cash to decarbonise shipping could help lead to an equitable transitionIn addition to tackling climate change, raising cash to decarbonise shipping could help lead to an equitable transition.
___________________
6 April 2022
Green hydrogen may be shipping's fuel of the future even when it's not
We explore the explosion of early-stage projects producing green hydrogen that could power ships.
___________________
31 March 2022
Will the UK government shipping emissions office make an impact?
This week's newsletter explores the potential impact of UK-SHORE, London's new government office focused on decarbonising shipping.
___________________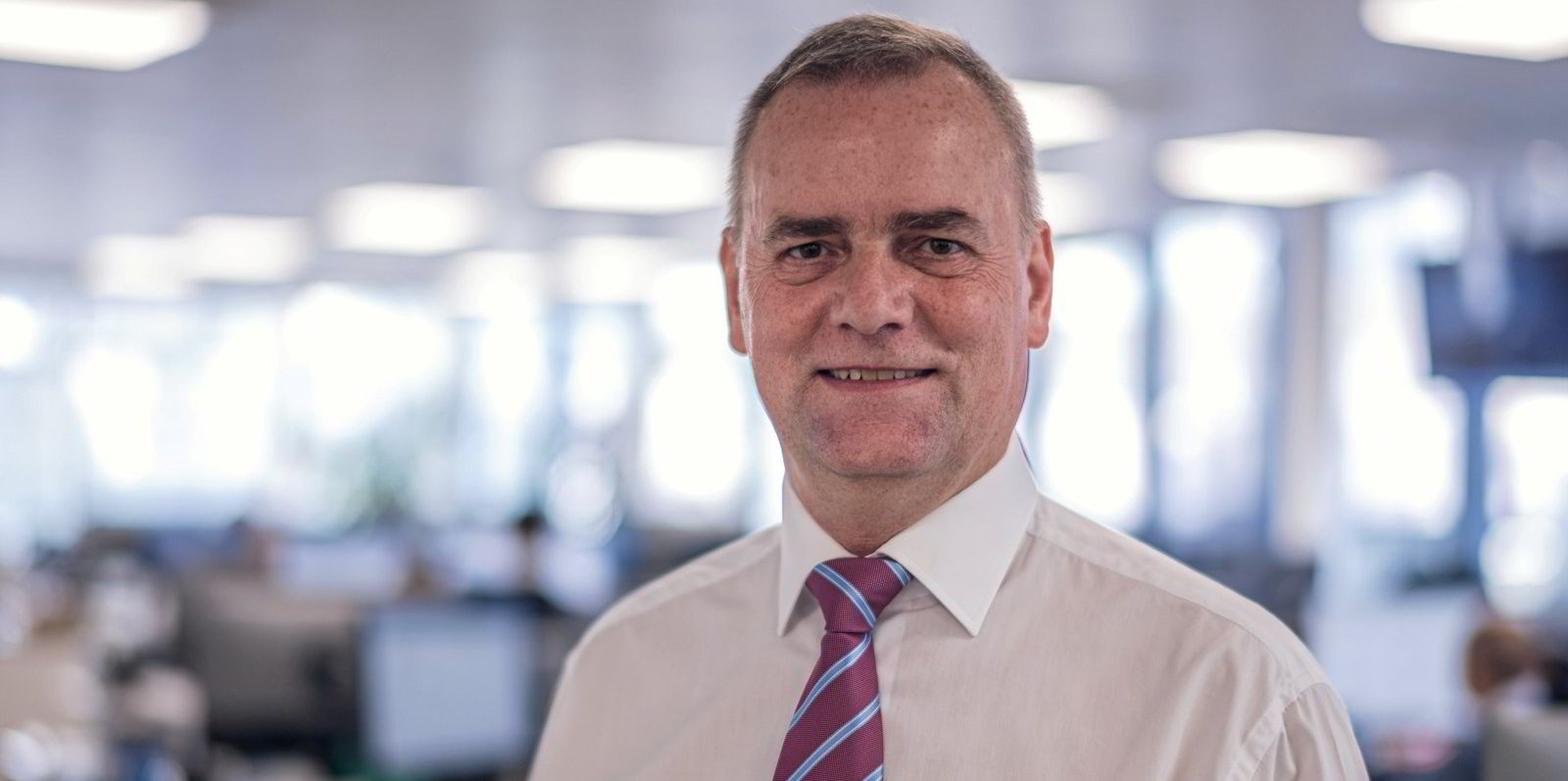 23 March 2022
The offsetting divide: a help or hindrance for shipping's decarbonisation?
Some leading names in maritime believe offsetting will always have a place in shipping, while others say the concept will become obsolete
___________________
16 March 2022
Microsoft climate fund backs tech aimed at tackling shipping's emissions now
Nautilus Labs chief executive Matt Heider talks about having software giant's green tech fund in its corner.
___________________
9 March 2022
Three takeaways from our roundtable with shipowners on ESG
We explore the highlights of TradeWinds' recent ESG-focused event.
___________________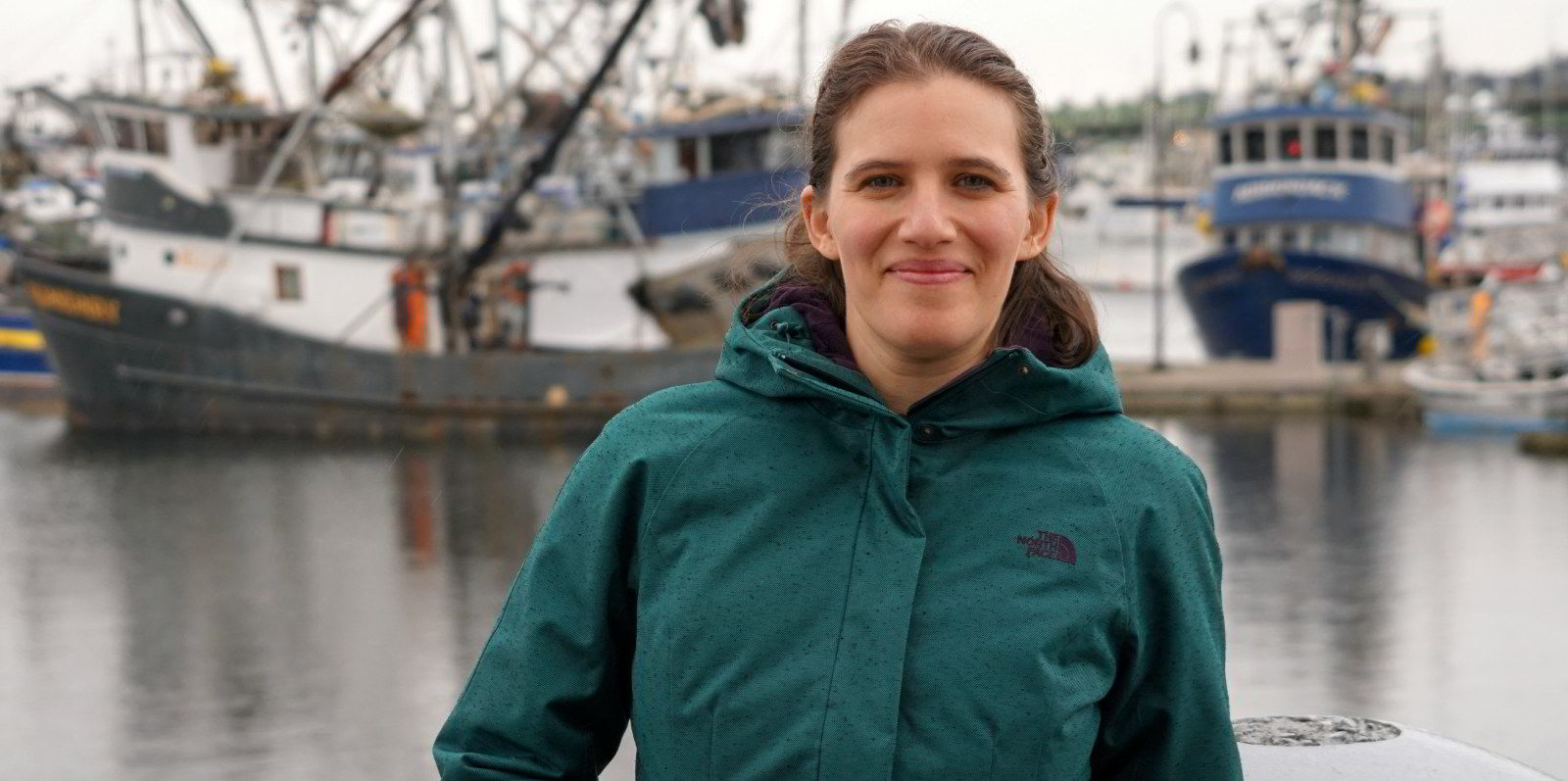 1 March 2022
New effort to protect orcas in Salish Sea gears up to find first movers
We talk to the head of the latest voluntary effort to protect cetaceans on North America's west coast.
___________________
22 February 2022
On sustainability journey, NYK Line aims to link ESG to executive pay
Japanese shipping giant is working to finalise fresh targets after setting up ESG committee led by its president.
___________________
15 February 2022
A question of scope: Pressure on supply chain emissions provides catalyst to cut carbon
We explore how Scope 1 emissions for shipping are Scope 3 emissions for someone else — and that could be a recipe for going beyond regulations.
___________________
Subscribe to Green Seas
Get our weekly newsletter on sustainability, ESG and decarbonisation to stay on top of the developments as the shipping industry faces pressure to transform.
8 February 2022
Ports in the 'trans-apocalypse': shoring up maritime infrastructure for climate change
We explore the steps that ports need to take to adapt to the impacts of climate change.
___________________
1 February 2022
Despite decarbonisation pressure, king coal hasn't lost its crown
We explore the future of the market for shipping coal after one major operator took the decision to shun the carbon-heavy commodity.
___________________
25 January 2022
Battle lines drawn as emissions trading rules divide shipowners and charterers
We dig into a proposed change in the European Union's plans to add shipping to its Emissions Trading System that is dividing shipowners and charterers.
___________________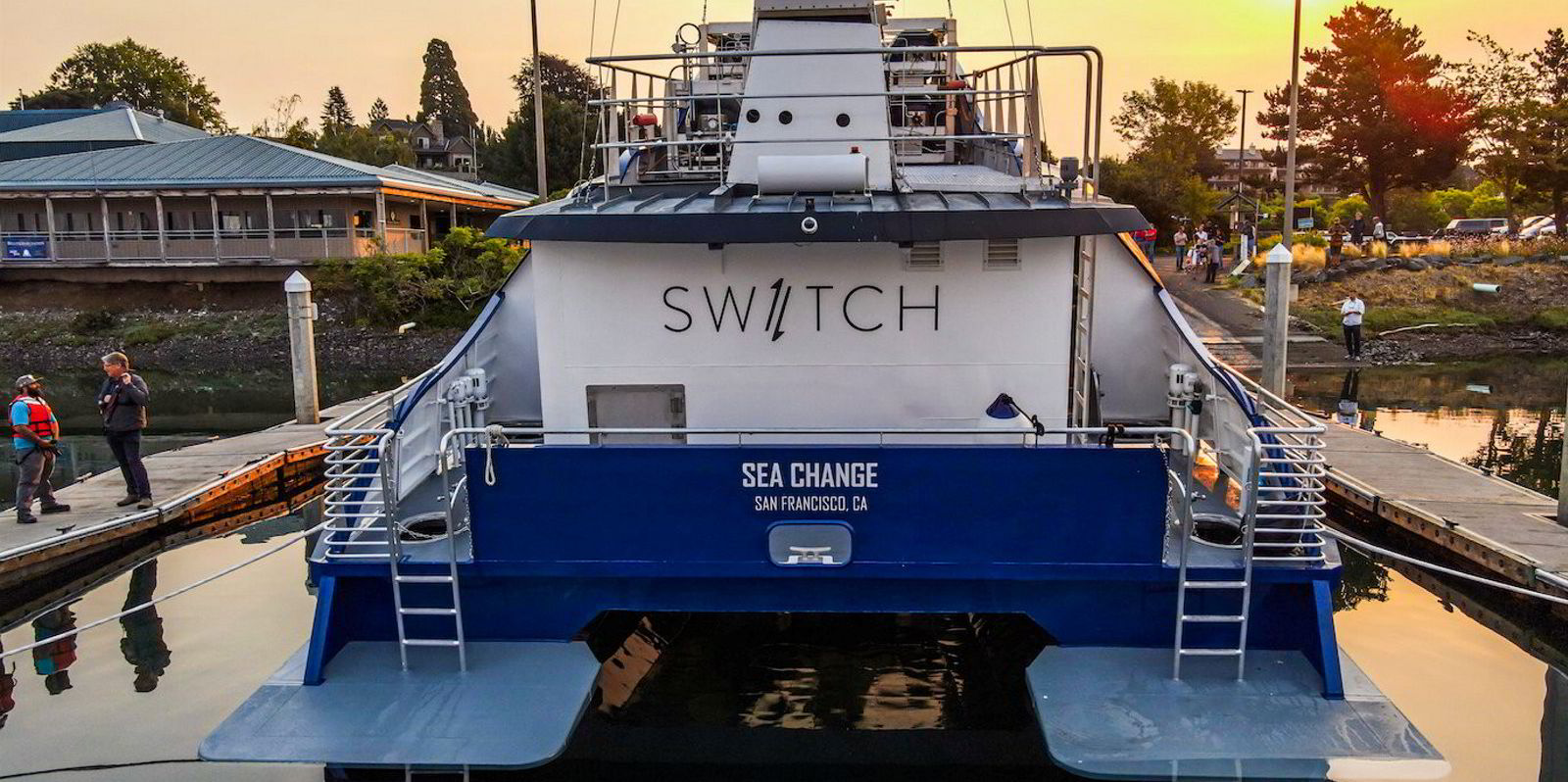 18 January 2022
What's holding back hydrogen fuelling is not the technology
Development of the ferry Sea Change shows it's possible, but lack of regulatory framework makes it hard to develop at scale.
___________________
13 January 2022
How 2023's carbon rules could be a 'game changer' for shipping contracts
Upcoming IMO and EU rules could reshape charter and commodities deals, and spark a new breed of disputes.
___________________
4 January 2022
In 2022, the world can't wait for the IMO to cut shipping's greenhouse gas output
We explore the year ahead in shipping's decarbonisation, and why the biggest changes may not come from the IMO.
___________________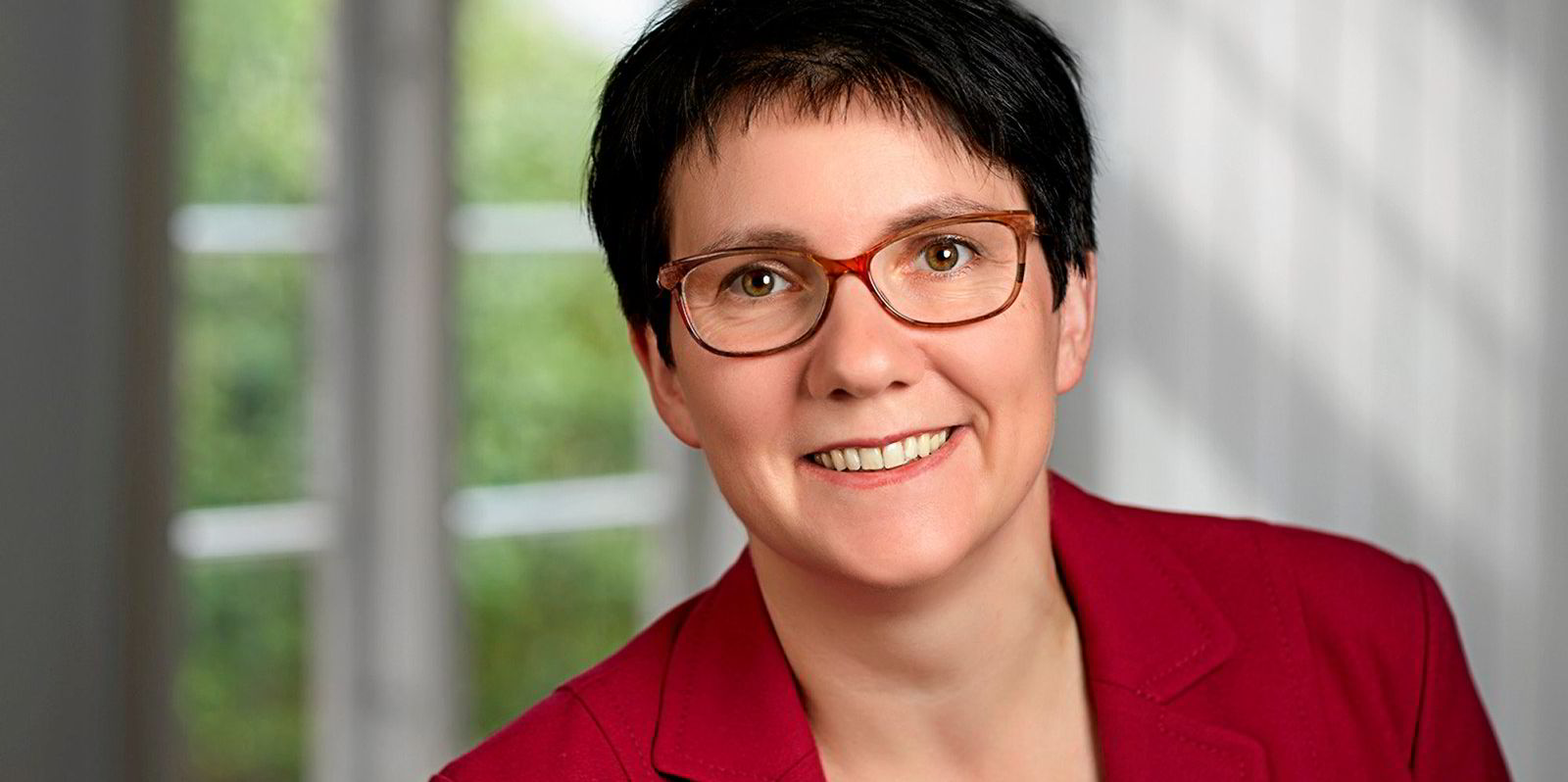 21 December 2021
Inside Maersk's quest to procure green methanol for 'carbon-neutral' ships
We explore the hunt for fuel that will make it possible for AP Moller-Maersk to truly claim carbon neutrality on its methanol-fuelled containership order.
___________________
14 December 2021
Shipping fails to bring its A-game to carbon disclosures
We focus on what shipping companies are doing — or primarily what they are not doing — to disclose their greenhouse gas emissions.
___________________
7 December 2021
Jumping on the wind turbine installer boom before the (potential) bust
We explore the orderbook for wind turbine installation vessels after Eneti's latest $325m newbuilding contract.
___________________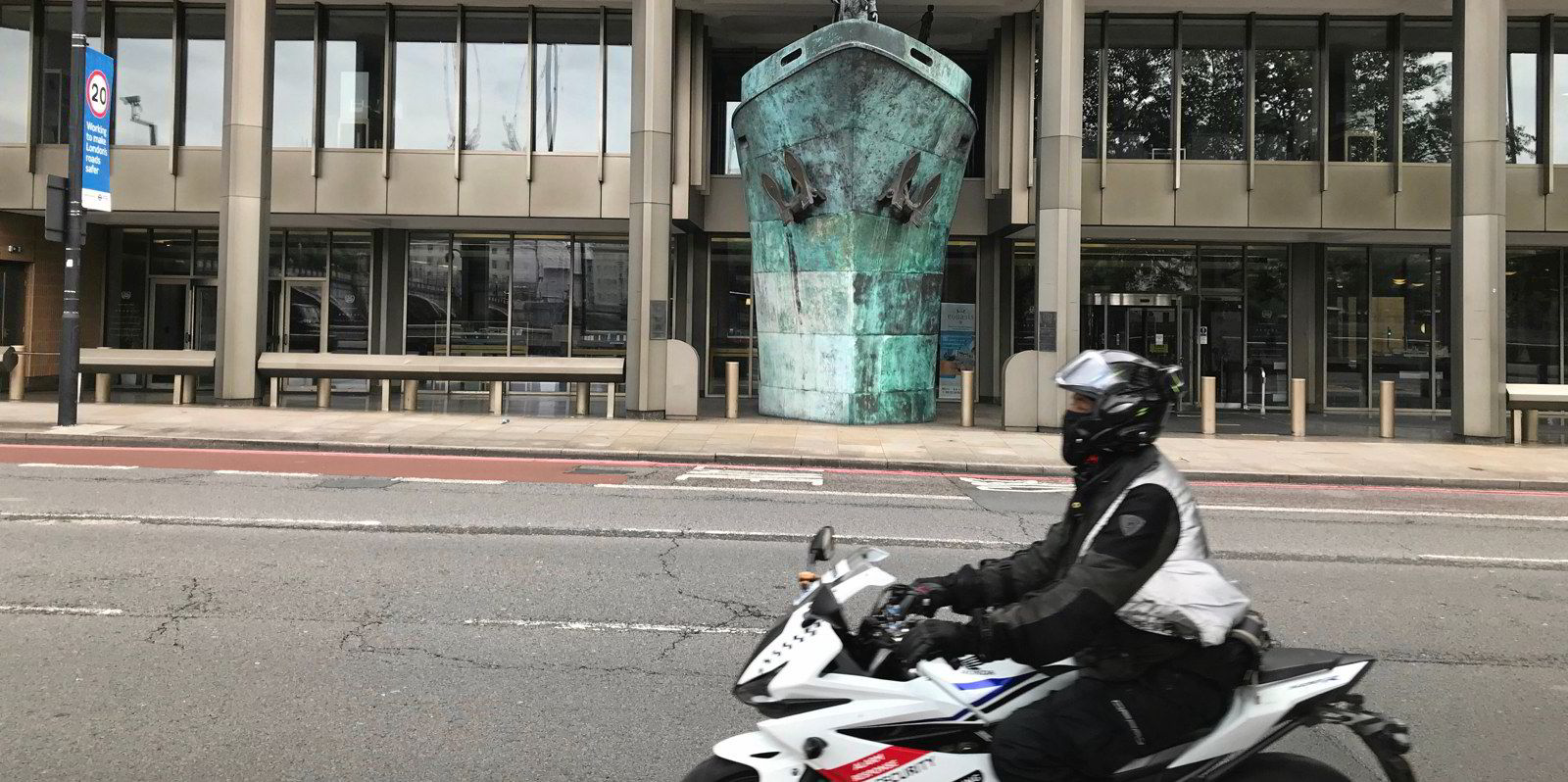 30 November 2021
Carbon 'can kicking' gave IMO bad rap but progress was made
We digest the week of decarbonisation deliberations at the IMO's Marine Environment Protection Committee.
___________________
23 November 2021
Saving cetaceans: Whale-safe ESG policies can protect endangered species from ships
We explore ways shipping companies can adopt ESG policies that protect whales from vessel collisions.
___________________
16 November 2021
Five key COP26 agreements aiming to clean up shipping
We take a look a close look at the key shipping-focussed moments in the COP26 climate conference and what comes next.
___________________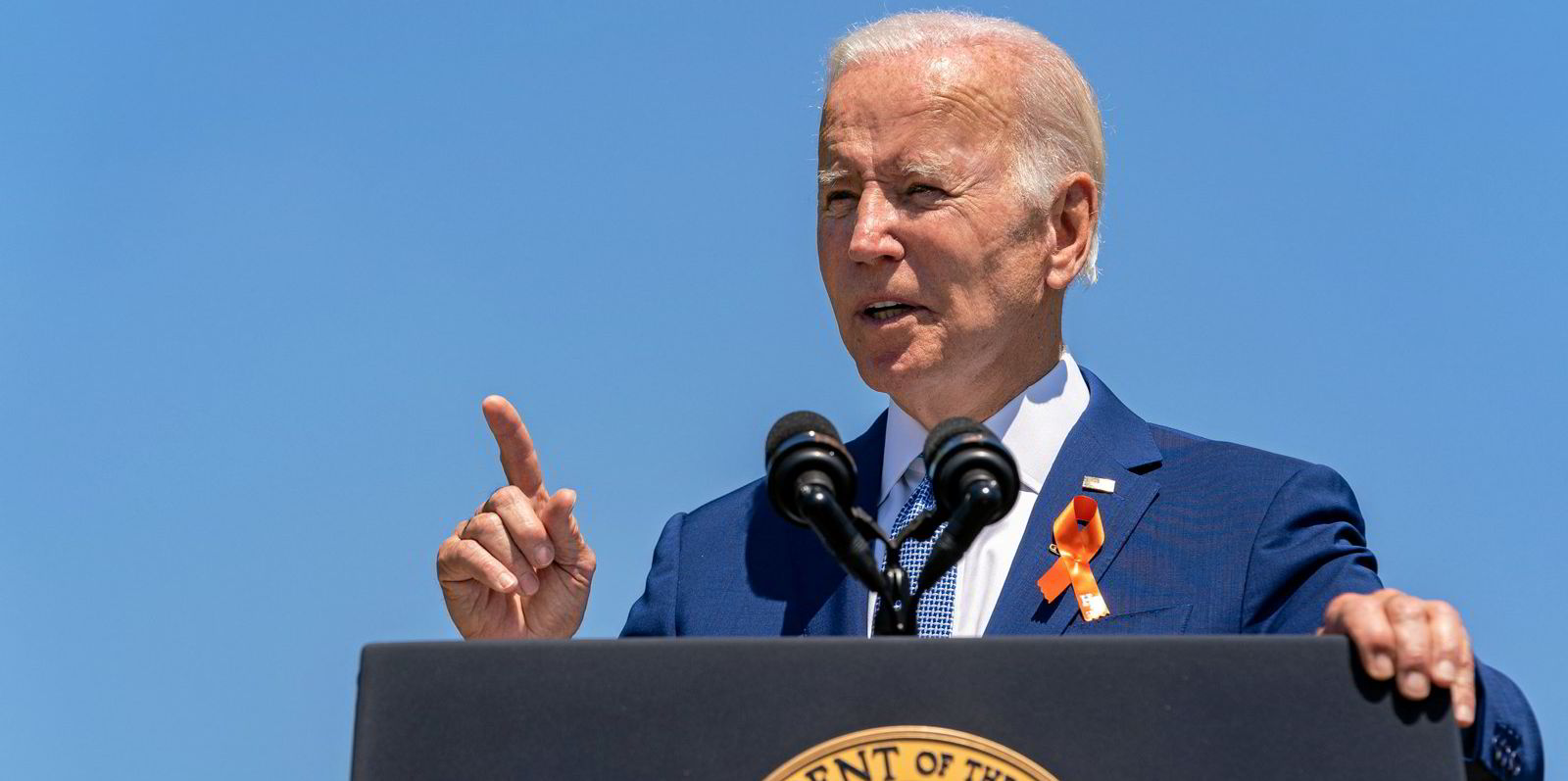 9 November 2021
30 GW by 2030: Biden target energises offshore wind drive, but challenges abound
We explore the opportunities and challenges ahead for the offshore wind sector emerging in the waters off the US.
___________________
2 November 2021
Getting shipping to zero-carbon target will take these key steps well before 2050
Much has to be accomplished much sooner than 2050 to get shipping fully decarbonised by the middle of the century.
___________________
27 October 2021
Beyond bunkers: charting shipping's carbon path requires deeper look at more than fuel
We explore the technology and operational solutions that will be needed to chop industry's greenhouse gas emissions.
___________________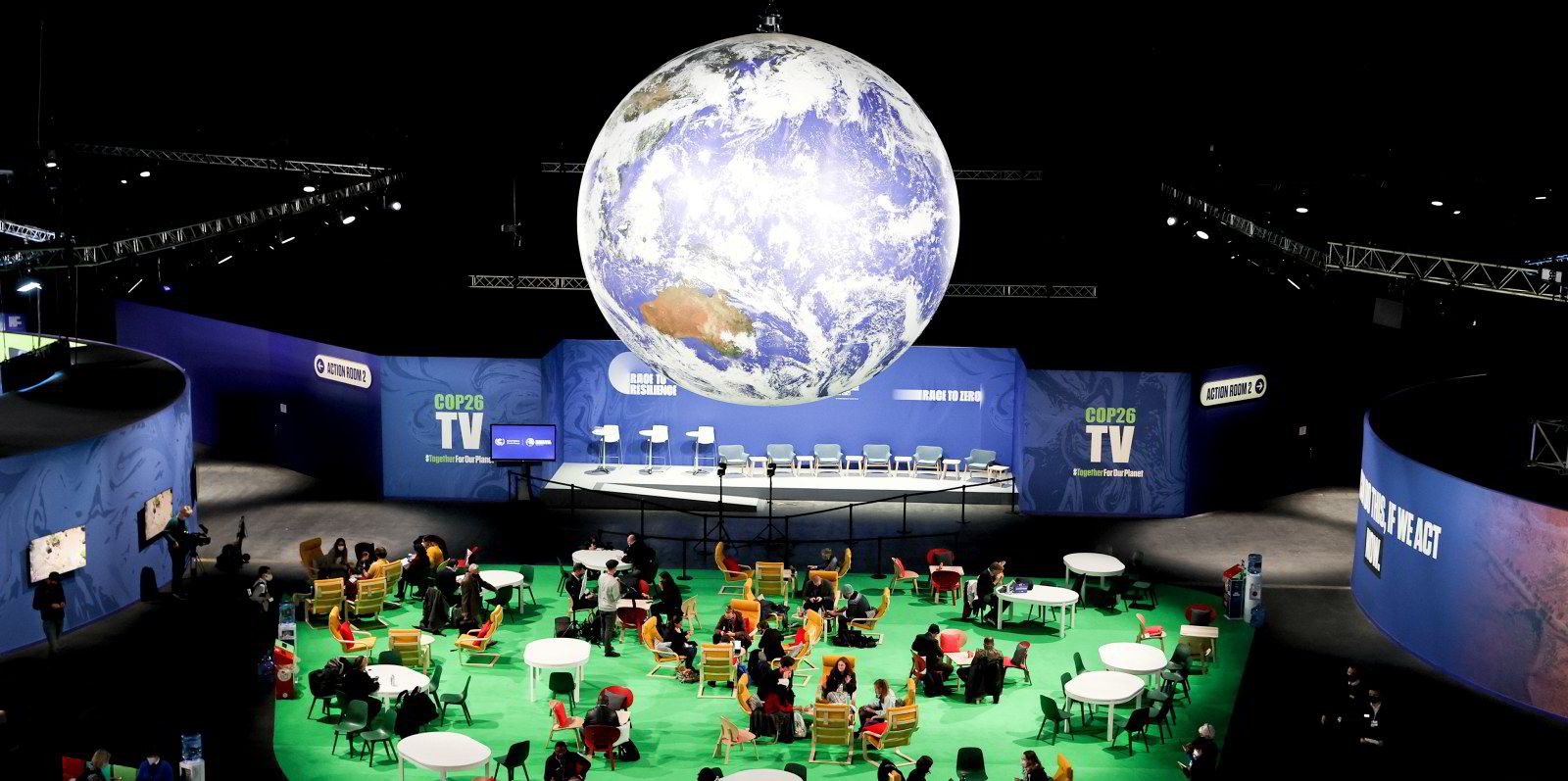 20 October 2021

Will COP26 climate talks translate into shipping action at the IMO?
The world will be focusing on the Glasgow summit, but the key test for shipping's decarbonisation efforts could well come later in London